NWI Forward: COVID-19 Questions with Speros A. Batistatos, FCDME
May 13, 2020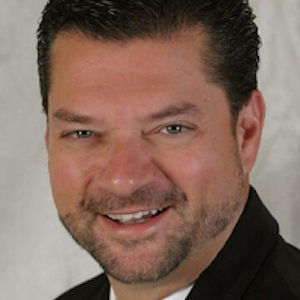 As the COVID-19 global health (and economic) crisis continues to wreak havoc on Northwest Indiana, business executives and community leaders alike are stepping up to help us adjust to a vastly changed landscape. 
In addition to online community conversations and educational workshops, our organizations reached out to a group of Northwest Indiana leaders that represent a wide variety of industries and roles. From shifting how their entire team does business to leading county-wide emergency responses, they are showing us a way forward.
NWI Forward is a collaborative effort between the Society of Innovators and Leadership Institute at Purdue Northwest.
COVID-19 Questions with Speros A. Batistatos, FCDME
Speros A. Batistatos, FCDME is President & CEO of the South Shore Convention and Visitors Authority. The South Shore CVA is a sales and marketing organization that leads the hospitality industry and aids its partners through the development and support of attractions throughout the region.
How has this crisis been similar to events like 9/11 or the 2008 recession and how is it different?
Unfortunately, 9/11 was a walk in the park compared to this. The word unprecedented doesn't even begin to scratch the surface of how bad this is. There's a number of industries that have been hit hard, but I believe ours is right near the top of the list on how it's been decimated. I mean, it's just, it's staggering.
What short-term measures did you put in place to keep your organization running?
We flipped on a dime in the middle of this crisis to serving our hotels and restaurants and casinos, our whole industry, on trying to come up with strategies to look through the coming weeks and months. We are completely community focused today. Before COVID-19, myself and maybe one other member of our staff were the people out in the communities.
What have been your COVID-19 success stories?
As bad as we have it as an industry, we have some incredible community partners helping people. Welch's Stop and Shop in St. John has been taking a percentage of sales and buying restaurant gift cards for first responders and other restaurateurs have matched his purchases dollar for dollar. You also have Teibel's Restaurant who is giving 100% of revenue to their servers and Ciao Bella picked up on that as well.
What might be some of the lasting changes of this crisis?
I think we're going to learn the value of carry out and how to be proficient at that from a restaurant industry point of view. And I think we have to look at the emotion of the recovery. Even though there's going to be a point where everybody is told its safe, I just think that there's going to be a residual sense of tension, of fear that we're going to have to work through as destination marketers.
What is emerging from this crisis that gives you hope?
I think that people are going to rethink the importance of the hospitality industry. I would argue for the first time it's taken this virus for Americans to realize the value in their own locality. A bit of a silver lining is that perhaps it will be easier for us in the future to get public policy, to create more investments, to start building some things that will bring more people here.
Is there any additional advice you can share?
The relationships you build in a time of crisis matter, and I'm a big believer that if you do the right thing, good things will follow. I just think there's a lot of people doing the right things and I'm just pleased to be able to be a very small part of helping our industry and building bridges to find solutions.