NWI Forward: COVID-19 Questions with Terry Murphy
May 13, 2020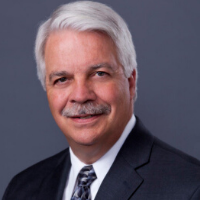 As the COVID-19 global health (and economic) crisis continues to wreak havoc on Northwest Indiana, business executives and community leaders alike are stepping up to help us adjust to a vastly changed landscape.
In addition to online community conversations and educational workshops, our organizations reached out to a group of Northwest Indiana leaders that represent a wide variety of industries and roles. From shifting how their entire team does business to leading county-wide emergency responses, they are showing us a way forward.
NWI Forward is a collaborative effort between the Society of Innovators and Leadership Institute at Purdue Northwest.
COVID-19 Questions with Terry Murphy
Terry Murphy is President, CEO and Chairman of the Hammond Group, a well-established chemical manufacturing company specializing in the optimization of batteries and energy storage necessities for automotive, industrial, telecommunications and computing data centers.
How has this crisis been similar to events like 9/11 or the 2008 recession and how is it different?
I think in a way we may be experiencing the worst of both of those events in that we had a great economy and now it's just been completely crushed and that this pandemic is going to profoundly disrupt and change our daily social relationships.
What short-term measures did you put in place to keep your organization running?
We're a fairly unique company in that everybody already wears protective equipment. We are limiting the number of people in a room, so like the lunch room or conference room, we've taken the chairs out. There's only two people in an office and four people in a lunchroom at any given time. We've staggered the lunch breaks and we've rescheduled some hours on different folks just to minimize the number of people in any given place at any given time.
In what ways has this pandemic affected your business?
We rely on materials coming in from all over the world. Over the years we've been working on material substitutions because we've always been nervous about supply chain robustness. A lot of our customers who were reluctant to look at alternatives may be forced into it.
What might be some of the lasting changes of this crisis?
On the admin side, there's times to be in the office but there's a lot of things you can do from home, so I think that might be something that we look at very closely. I think overall that our operations in the US, Asia, and Europe will be more domesticated and rely less on international supply chains.
Is there any additional advice you can share?
We need to be more empathetic and collaborative. These are difficult times and people are looking for leadership, and I think too many people are using a hatchet or taking extraordinary actions when we really need to work together, support each other and minimize the risk of the employees.