NWI Forward: COVID-19 Questions with Ty Warner
May 13, 2020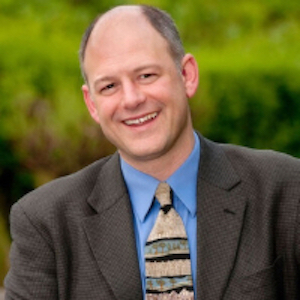 As the COVID-19 global health (and economic) crisis continues to wreak havoc on Northwest Indiana, business executives and community leaders alike are stepping up to help us adjust to a vastly changed landscape. 
In addition to online community conversations and educational workshops, our organizations reached out to a group of Northwest Indiana leaders that represent a wide variety of industries and roles. From shifting how their entire team does business to leading county-wide emergency responses, they are showing us a way forward.
NWI Forward is a collaborative effort between the Society of Innovators and Leadership Institute at Purdue Northwest.
COVID-19 Questions with Ty Warner
Ty Warner is Executive Director of the Northwestern Indiana Regional Planning Commission. NIRPC is a regional council of local governments serving the citizens of Lake, Porter, and LaPorte counties. It provides a forum that enables citizens to address regional issues relating to transportation, the environment, and economic development.
How has this crisis been similar to events like 9/11 or the 2008 recession and how is it different?
The similarity that jumps out is that it's one of those things that people weren't expecting, particularly with 9/11. Who would have thought and who could have prepared for that? None of our long-range planning could have anticipated a global pandemic, that we'd be shuttered at home and stores would be closed.
What short-term measures did you put in place to keep your business running?
Obviously working remotely was the main thing, and for the most part, almost the only thing. Thanks to the Governor's orders, we've made a conscious effort to reduce the number of meetings that we hold.
What are some longer term changes you may need to make?
I don't think the future of work for everybody will quite look the same. Now that we've adapted to the working from home environment, many will want to work from home more frequently.
What might be some of the lasting effects of this crisis?
An interesting thing to watch will be the planning community, NIRPC included. We've tried very much to help people rediscover the value of traditional downtowns and creating walkable environments. And not being so concerned about building up density in those places. I think there's a little bit of a concern that because of the social distancing aspect of this there will be a pushback. The suburban sprawl that we've seen over the last 50 years may sadly get a bit more of a push.
What is emerging from this crisis that gives you hope?
One of the neat things you could look at in the midst of all this is that INDOT, for example, is considered essential and still engaged in their project completement and construction. Trail development in Michigan City, some of those projects that are still working as we speak haven't encountered the road construction and the jam ups. So if there's a silver lining here in terms of what we do is that when folks finally emerge from their homes, a lot of the projects will be that much further along and that much less of a pain having to travel through all of that.
What additional advice can you share?
From an operational perspective, everybody has now been forced to do what they might not have been prepared to do. Having the things in place that made it easy to transition and not be so place dependent has been really helpful for us. If there's any advice it's being prepared for the unexpected to the extent that you can. And that might translate to not being so place-based.