PNW Faculty and Staff Earn ACUE Certifications
September 30, 2021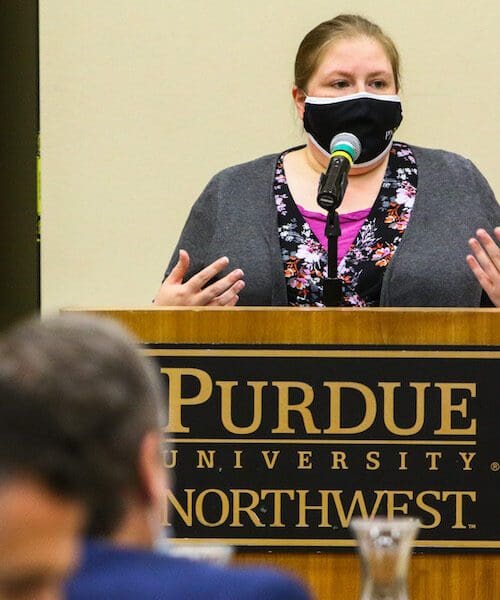 Effective teaching practices begin with strong training, a theme more than 100 PNW faculty and staff members have found after earning Association of College and University Educators (ACUE) certifications.
Two cohorts from the 2020-21 academic year, totaling 38 faculty and staff, join their peers as ACUE teaching fellows. The cohorts were recognized and awarded their Certificates in Effective College Instruction during a luncheon hosted Sept. 22 in Alumni Hall at the Student Union and Library in Hammond.
PNW, via the Center for Faculty Excellence, partners with ACUE in the Effective Teaching Practices course. Participating PNW faculty complete 25 online modules in which they examine, reimagine, and implement evidence-based teaching practices to better instruct, engage, and support PNW students in the modern-day academic setting.
For each of the 25 modules, cohort members select a teaching strategy to use, implement the strategy in one of their courses, and evaluate its application. They also engage in online and face-to-face discussions to share their experiences and learn from one another. The members completed their assignments over a full academic year.
"With ACUE's focus on student success and equity, we're really reinforcing that students are the center of what we're doing and we're focused on their learning experience," Emily Hixon, director of the Center for Faculty Excellence, said. "We don't just teach content, we teach people. Faculty who participate in the ACUE course learn many strategies for engaging students and supporting them in the learning process."
The partnership with ACUE signifies a commitment by the Center for Faculty Excellence and PNW's personnel to absorb reimagined education approaches to offer learners high quality engagement in a student-ready university.
"Faculty are making a significant investment in their students by participating," Hixon said. "I'm humbled and honored to work with colleagues who are passionate about supporting our students and their success. They spend time engaging in these activities to give our students the best possible learning experience."
The Certificate in Effective College Instruction is endorsed by the American Council on Education. Those interested can visit the Center for Faculty Excellence web page.
The Center for Faculty Excellence has fielded a cohort with ACUE since the 2017 fall semester. The 2020-21 academic year featured two cohorts for the first time: one traditional with faculty and another populated with academic and career advisors.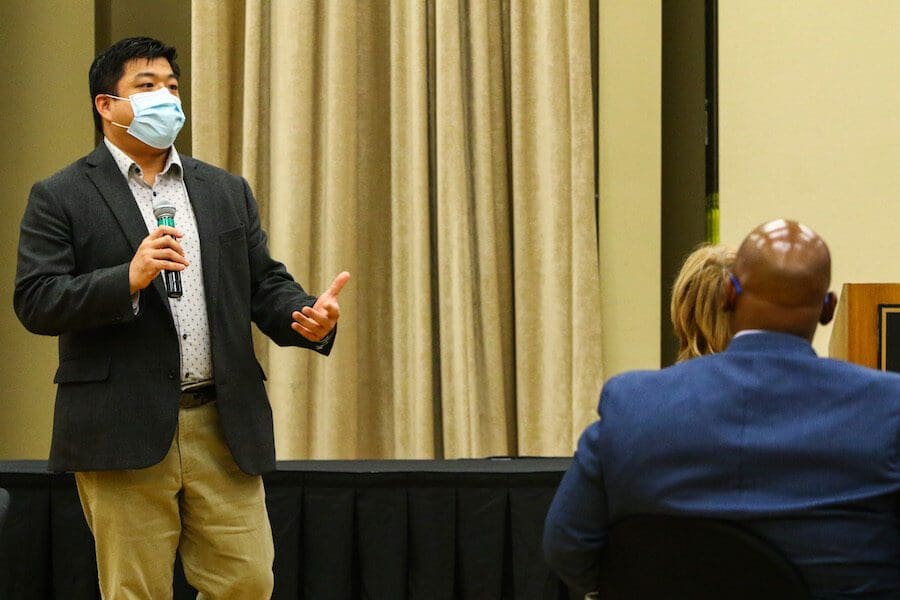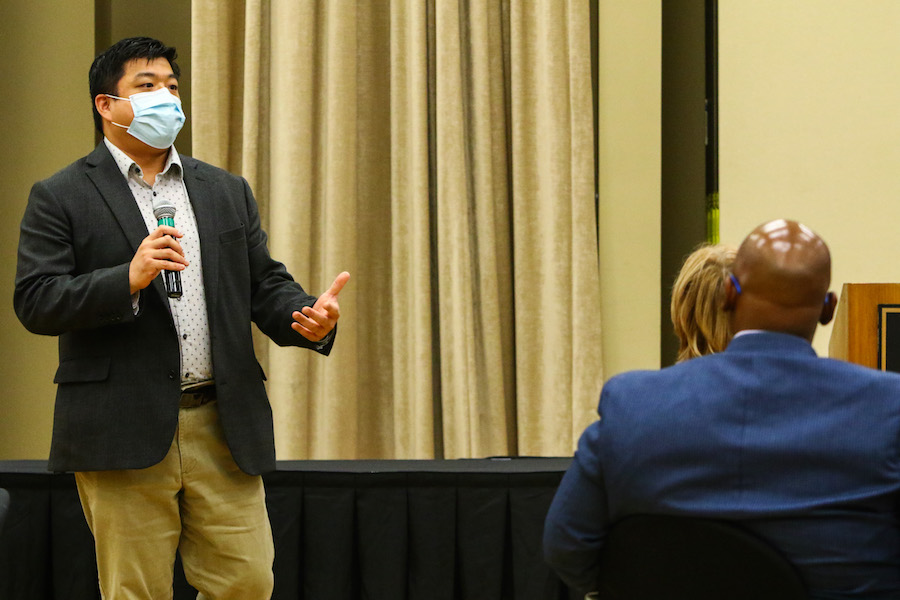 The following faculty and staff members have been recognized for their course completion and certification.
Cohort D
Pamela Ayala — Academic Advisor, School of Education & Counseling
Lana Bilyk — Academic Advisor, CHESS
Deborah Blades — Director, Industrial Relations and Experiential Learning, College of Technology
Katelyn Caragher — Career Consultant, PNW Career Center
Jordan Hallow — Career Consultant, College of Business
Samantha Horn — Employment Relations Consultant, College of Business
Zachary Jones — Career Consultant, PNW Career Center
Emily Lane — Career Consultant, College of Business
Jorge Luis Lopez — Career Consultant, PNW Career Center
Nicole Martinez — Lecturer/Career Advisor, Academic Center for Excellence
Rhonda Nemri — Academic Advisor, CHESS
Kimberly Nikolovski — Graduate Advisor, College of Business
Casey Parker — Director, Enrollment Management and Assessment, College of Business
Yesenia Rosales-Avalos — Lecturer/Career Advisor, Academic Center for Excellence
Joelynn Stephen — Associate Director of Career Management, College of Business
Allison Vickers — Honors College Academic Advisor, Advising Center
Cohort E
Ildar (Dale) Akhmadullin — Assistant Professor Mechanical Engineering Technology, College of Technology
Jesse Cohn — Associate Professor of English, CHESS
David Detmer — Professor of Philosophy, CHESS
Wei He — Associate Professor of Management and Strategy, College of Business
Maria Hughes — Clinical Assistant Professor of Nursing, College of Nursing
Karen Klosinski — Clinical Assistant Professor of Nursing, College of Nursing
Ying Luo — Assistant Professor of Computer Information Technology, College of Technology
Yu Ouyang — Associate Professor of Political Science, CHESS
Anthony Sindone — Clinical Assistant Professor of Finance and Economic Development, College of Business
John Spores — Professor of Psychology, CHESS
Daniel Suson — Professor of Physics, College of Engineering and Sciences
Xianping Wang — Assistant Professor of Computer Information Technology, College of Technology
Chen Ye — Associate Professor of Management Information Systems, College of Business
Afshin Zahraee — Assistant Professor of Construction Engineering & Management Technology, College of Technology
Samuel Zinaich — Associate Professor of Philosophy, CHESS