PNW faculty member publishes book on women ska musicians
March 14, 2023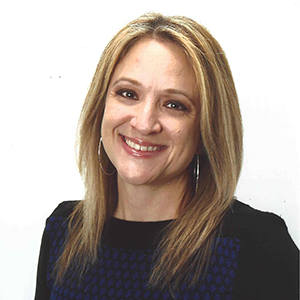 Heather Augustyn, continuing lecturer and Westville Writing Center Coordinator, recently released her latest book, Rude Girls: Women in 2 Tone and One Step Beyond, which details women ska musicians that performed in bands during the 1970s and 1980s.
Through over 50 interviews with the featured musicians, Augustyn weaves the personal stories of empowerment and struggle from vocalists, instrumentalists, composers and managers into a narrative with details of their bands' performances and recordings. Many bands played ska exclusively, while others dabbled in ska or toured with and supported ska. Some are well known and some are more obscure.
"Women's voices have been largely silent until now," said Augustyn, "and when women hear their stories, they begin to see themselves in their lives. These women made space for the rest of us. They are incredibly inspiring, funny and powerful."
Augustyn's book features interviews with members of the Selecter, the Specials and the Special AKA, the Bodysnatchers, the Beat, the Go-Go's, the Belle Stars, Bow Wow Wow, Amazulu, Dexys Midnight Runners, Fun Boy Three and numerous others.
This marks Augustyn's eighth book on ska music. She has also written Ska: An Oral History; Ska: The Rhythm of Liberation; and Pioneering Women in Jamaican Music. She wrote the award-winning documentary "Pick It Up! Ska in the '90s" from Pop Motion Pictures and has been invited to speak on ska music in Jamaica, Spain, Vietnam and the U.S. The Archives of African American Music and Culture features hundreds of her interviews, photos and ephemera.