PNW Redefines Off-Campus Experiential Learning with Remote Knowledge Labs
July 31, 2020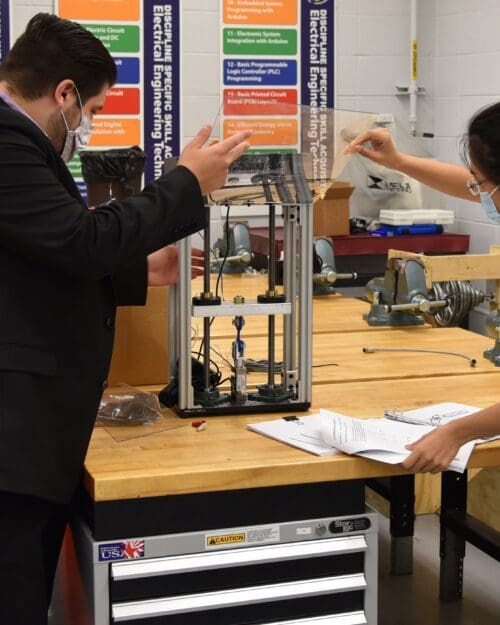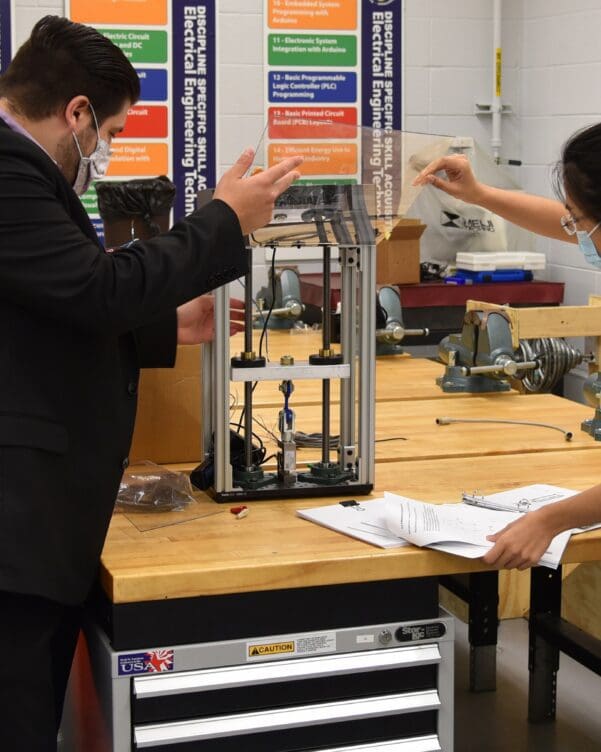 A New Take on Lab Education in Engineering and Technology
Purdue University Northwest's School of Engineering and College of Technology together have started a new initiative aimed at improving students' experience in their vitally important lab courses. In the disciplines of engineering and engineering technology, these types of courses constitute a distinctive formative experience for the professionals who will later help shape our world.
The School and College proactively collaborated to search for ways to offer students a compelling experiential learning experience, despite the need to move instruction to off-campus settings due to the global pandemic.
The work resulted in the formation of a task force of 10 faculty members who are working together to develop alternative modes of delivery, known as Remote Knowledge Labs, to provide effective and deeply immersive hands-on learning experiences that can partially replace traditional lab instruction. More than 600 engineering and technology students at PNW will benefit from the set of courses and labs targeted by this initiative.
From conversations with our students, we know that concerns regarding their lab experience under the conditions imposed by the COVID-19 pandemic can be discouraging. We are therefore working hard to offer our students an experience in the all-important experiential learning components of our programs that equals or even exceeds the standards they are used to.




"The College of Technology and School of Engineering pride themselves for providing hands-on experience with industry standard equipment for PNW students. We leverage our faculty members' innovative ideas, coupled with resources from both colleges, to continue providing such experience to our students," said Mohammad Zahraee, associate dean of PNW's College of Technology.
Students at Purdue Northwest have opportunities this fall to take classes in face-to-face, hybrid, virtual and 100% online formats. Faculty are preparing to offer engaging learning experiences in all of the course formats.
Alternative Modes of Instruction
Alternative modes of instructional delivery considered with Remote Knowledge Labs include:
Development of virtual laboratories, which can proceed along at least two trajectories:

Augmenting existing equipment to permit web-based remote control and monitoring of experiments ("remote experiments")
Developing cyber-physical laboratories that combine both computer-based simulation and control environments with physical systems that are remotely manipulated

New and/or modified experiments that can safely be conducted by students at home, using parts and materials they either already have or that they can easily acquire or purchase
Establishment and distribution of lab kits that students can purchase or rent
Course content that will be considered for Remote Knowledge Labs include: applied heat transfer, analog electronics, electronic measurement techniques, elementary engineering design, fluid mechanics, microprocessor system design and interfacing, strength of materials and materials testing, process control instrumentation, and ECET power courses. Courses will be partially or wholly converted to an interactive off-campus experience, with modules developed during this initiative benefiting faculty and students across both engineering and technology disciplines.