PNW students earn international broadcasting, scriptwriting recognitions
April 14, 2023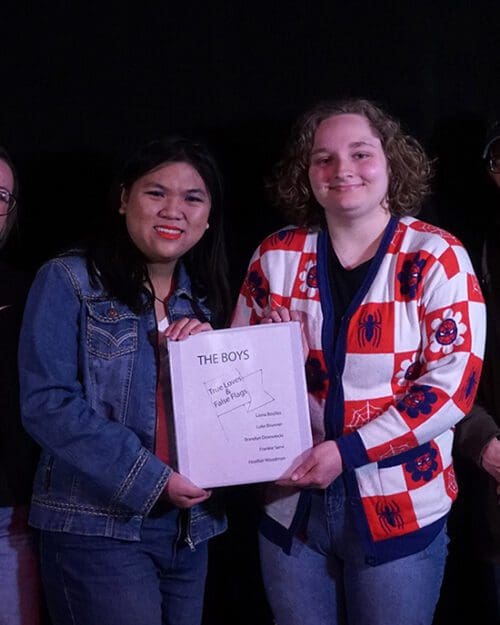 Purdue University Northwest's broadcasting program received international recognition for the excellence of the creative work by its students in the second rankings of colleges and universities by the Broadcast Education Association. The program is housed in the Department of Communication and Creative Arts.
PNW ranked sixth in the scriptwriting competition and 46th nationally among the 300 competing colleges and universities in the world. The association emphasizes the rankings "reflect the quality and consistency of students' creative works" and are not an overall evaluation of the program.  The rankings are based on an analysis of entries in the competition during the past five years. PNW's program ranked fifth in scriptwriting and 45th nationally in 2022.
This year's scriptwriting awards include a first-place award for Carlos Reyes for Original Television Series Plot for "Wells St. Theater."
Five students will share a third-place award in the Television Spec Category for "The Boys – True Loves and False Flags." The students are Liana Boulles, Luke Brunner, Brandon Drzewiecki, Frankie Servi, and Heather Woodman. They will receive their awards at the association's national convention on April 17.
Ken Bronowski, continuing lecturer, said the rankings reflect positively on the PNW experience because it competes against larger institutions with greater resources. For example, other institutions have multiple courses in scriptwriting and submit more entries. PNW has a single course and typically submits four or five entries each year.