PNW Students – LEAD Academy is Back! Apply Today!
March 1, 2023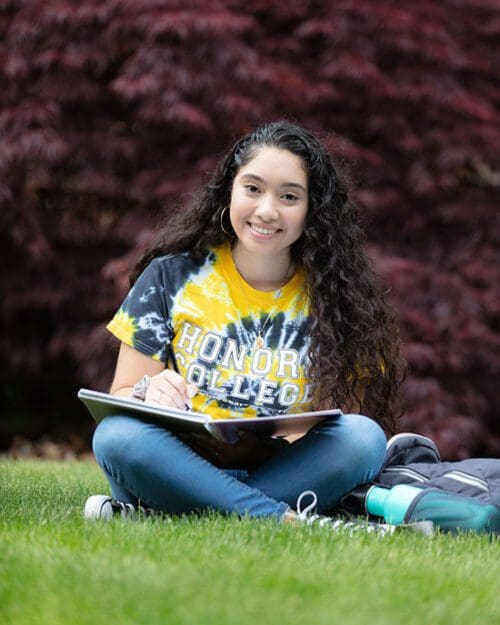 Dear PNW Student,
The Leadership Institute at PNW is looking for special students like YOU who are ready for growth and development. We encourage you to apply to participate in the no-cost 2023 LEAD Academy!
LEAD Academy is a customized leadership development program designed exclusively for PNW students.
See what students from the 2022 cohort had to say about their experience with LEAD Academy:
"I learned the different components to being a leader – leaders can be anybody. Even if we have different styles, we can still be leaders."
"I didn't know what my values were before LEAD academy."
"I realized that I came from a fixed mindset and that I have transitioned during my life to a growth mindset. That was my "a ha" moment."
"I will be able to apply different things from LEAD to my current position."
"Networking is important and I want to be involved in a club or some type of group. So when I saw the recruitment email, I jumped right away. When you meet people and you share your story and they share yours, you might make a connection that can help you later down the road."
"I learned how to create SMART goals – everyone has their own SMART goals but having a coherent definition of how to create a goal was cool."
"I liked networking. We set up our own rules in the beginning and we encouraged each other to come out of our shell and talk to other people."
This year, we are excited to offer our spring program on both PNW Campuses. Please see the dates and times below:
Westville Campus Dates
Mondays from 12:30 p.m. to 1:30 p.m.

March 27
April 3
April 10
April 17
Hammond Campus Dates
Thursdays from 4 p.m. to 6 p.m.

March 30
April 6
April 13
April 20
You can visit us online to learn more about the program. While you are there, click on the link to apply and complete the brief application. There are limited seats and the deadline to apply is Friday, March 10, so be sure to sign up today.
Warm regards,
Mekisha Richardson (Neal), M.Ed.
Assistant Director
The Leadership Institute at Purdue Northwest