PNW Students Place in Top 2.5 Percent in International Selling Competition
February 1, 2021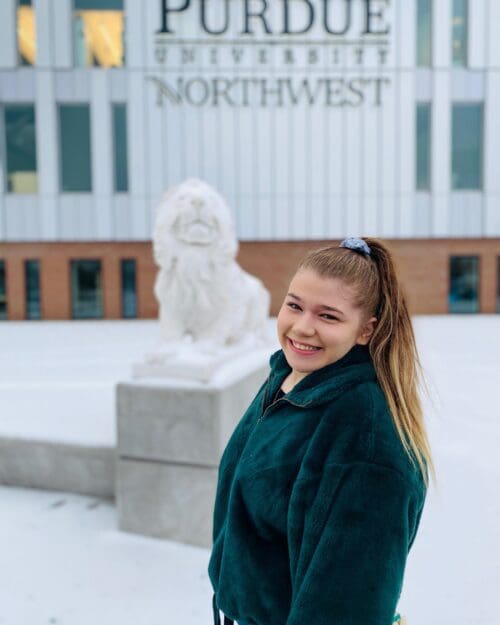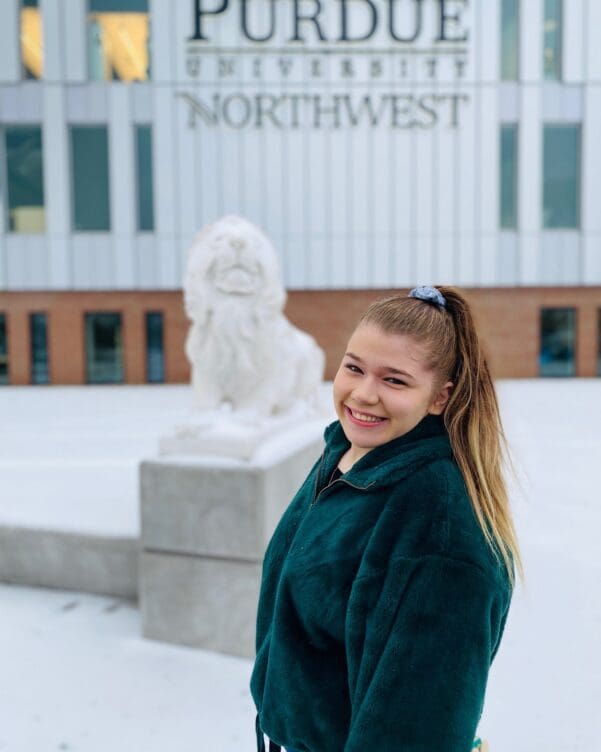 Two Purdue University Northwest (PNW) students placed in the top 2.5 percent of competitors in the RNMKRS Virtual Sales Competition. Isabella Osgood of Highland, and Aspen Strong of La Porte, were among more than 2,100 students from 59 colleges and universities across the United States, Europe and China who took part in the virtual competition.
"Our students were able to compete on an international stage and be ranked among the top competitors in the competition," stated Claudia Mich, associate professor of Marketing at PNW. "They worked exceptionally hard and I am proud of their accomplishments."
The competition challenged students to demonstrate their knowledge of the sales process with an artificial intelligence (AI) customer bot. During the virtual sales meeting with the bot, students attempted to gain its trust, educate it on the product line and secure a follow-up meeting while the bot listened, reacted and adapted to their presentation.
"It was like nothing I've seen before," Osgood, a senior marketing major, said. "I practiced and performed countless trials before the actual competition, which really paid off in the end."
Participating in the competition gave students a different perspective on selling and a comparison between the face-to-face role-play exercises that Mich uses as a teaching tool in her sales classes and the impartial bot. "The bot forced them to think on their feet and taught them to be fully prepared for a sales meeting with a customer," Mich said. "The competition also gave them the opportunity to become comfortable with technology and the sales process."
The RNMKRS Virtual Sales Competition is the first virtual selling skills competition utilizing an artificial intelligence bot and providing participants a bias-free environment in which to compete. Participants were scored on their opening and closing, discovery, presentation, ability to overcome objections, communication skills and empathy. The next competition will be held in April 2021.