Bachelor's Degree in Marketing
Bachelor of Science in Business
Request Information
Loading...
Marketing Degree Program Overview
Our marketing major with a Bachelor of Science in Business degree program is designed for anyone who's ever watched a clever or catchy TV commercial or engaged with a brilliant ad campaign and thought, "I'd like to do that." 
If you're passionate about using the power of messaging to sell services and products or want to learn how to leverage the digital marketing landscape, Purdue University Northwest's (PNW's) marketing degree program is the ideal way to jumpstart a lucrative, dynamic career.
Department of Managerial Studies
Marketing majors engage with fast-paced experiential learning courses designed to simulate real-world challenges.

Business and marketing courses focus your studies on a specific area of the field while building a foundation of knowledge applicable to many professional environments.

We impart the expertise and critical thinking skills you need to adapt throughout your career to changing technology and new marketing concepts.
Marketing Major Curriculum
As a marketing major at Purdue University Northwest, your plan of study goes far beyond the classroom. In tailored general education courses, College of Business core courses and an experiential learning course, you'll apply an extensive foundation of marketing principles to practical, client-focused projects as you progress through the degree program.
Marketing Degree Program Highlights
In this program you'll participate in a variety of instructor-led projects that feature real-world clients and scenarios, from developing an integrated marketing strategy to monitoring the performance of a digital campaign.
These experiences ensure you'll enter the competitive and dynamic job market backed by a portfolio that demonstrates your expertise in marketing strategy and implementation.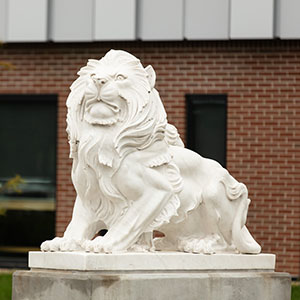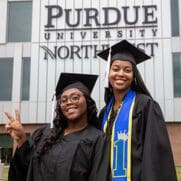 Explore Marketing Program Scholarships
In addition to other financial aid, you can manage the cost of a marketing degree with program-specific scholarships, such as:
Hugh G. Daubek Memorial Scholarship: Applicants submit answers to three essay questions. Open to Marketing majors with a minimum GPA of 3.0.
Professional Selling Scholarship – Applicants submit answers to two sales related essay questions. Preference given to Sales Minor students; minimum GPA 2.5 required.
Learn Marketing Beyond the Classroom
At PNW, marketing majors can connect with peers while gaining relevant experience through extracurriculars and clubs like:
Marketing Degree Program Career Paths
Our BSB in marketing degree program prepares you for entry-level marketing roles and advanced career paths in industries from e-commerce to fashion. You might qualify for jobs with median salaries like:
Marketing Degree Program Employers
Our alumni work with some of the most innovative organizations across the region and around the world, including:
Publicis Groupe
Lipman Hearne
Groupon
Digital Target Marketing
Accreditation
This program is accredited by AACSB (Association to Advance Collegiate Schools of Business International).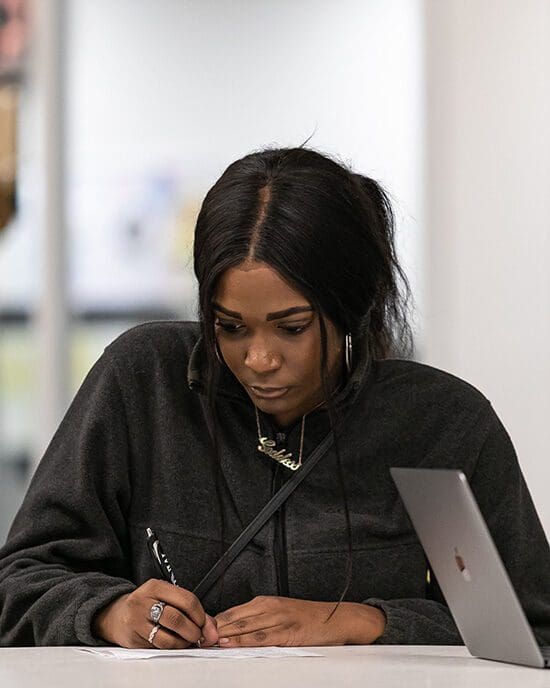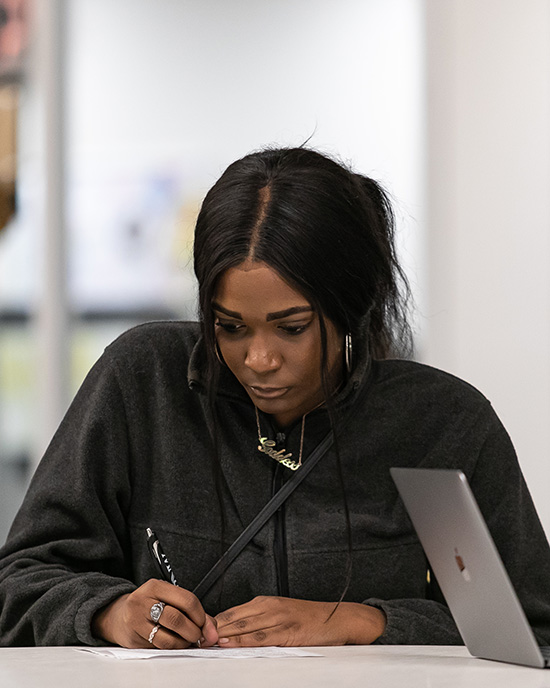 When I came to PNW for the very first time on a campus visit, I already knew this was going to be my home. I will be the best that I can be because I am a product of PNW. 
The Ad Campaigns class allowed me to put all of my theoretical knowledge to work and create a campaign as a marketing professional. This program took me from student to professional almost overnight.
Purdue Northwest's experiential marketing courses helped prepare me for real-world work. They made the transition from a student to a professional seamless. The Marketing program offers students opportunities to work with real clients and develop real-life ad campaigns.
Experiential learning courses like integrated Marketing Communications and Ad Campaigns gave me the opportunity to be proactive in my learning, which provided unique experiences that set me apart from others.
Meet the Faculty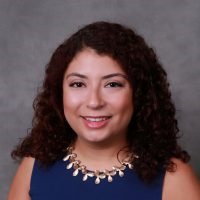 Associate Professor of Marketing

Ceren Ekebas-Turedi is an Associate Professor of Marketing in the department of Managerial Studies (College of Business). Her research interests are positioned broadly within the intersection of consumer psychology and behavior, and marketing strategy. She particularly focuses on three different research streams: consumer emotions, social marketing, and branding, and consumer decision-making. She teaches Consumer Behavior and Marketing Research courses at the undergraduate and graduate levels.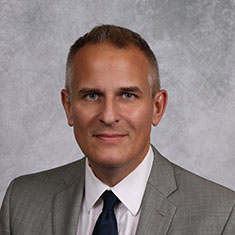 Executive Director for Graduate and External Programs

Matthew Hanson provides 20+ years of professional experience to his students. His focus on developing the digital marketing curriculum and ad campaign program have elevated PNW to national recognition.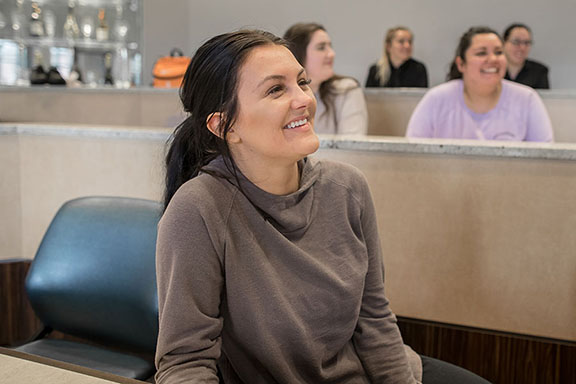 Each a Bachelor's Degree in Marketing from PNW
As a marketing major in Purdue University Northwest's Bachelor of Science in Business degree program, you'll establish a strong marketing perspective and learn technical skills that empower you to advance in the field and respond to change throughout your career.
Our marketing program opens doors. See how by taking the next step and learning more.