Purdue Northwest's OLS Pathway Program Seeks To Bring About A New Age of Industry Professionals
November 17, 2022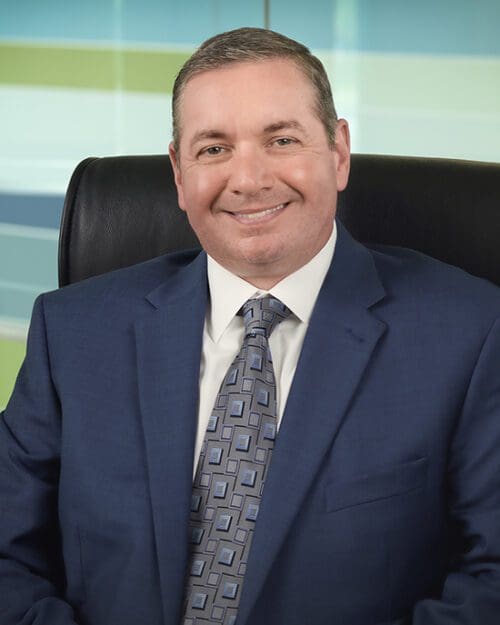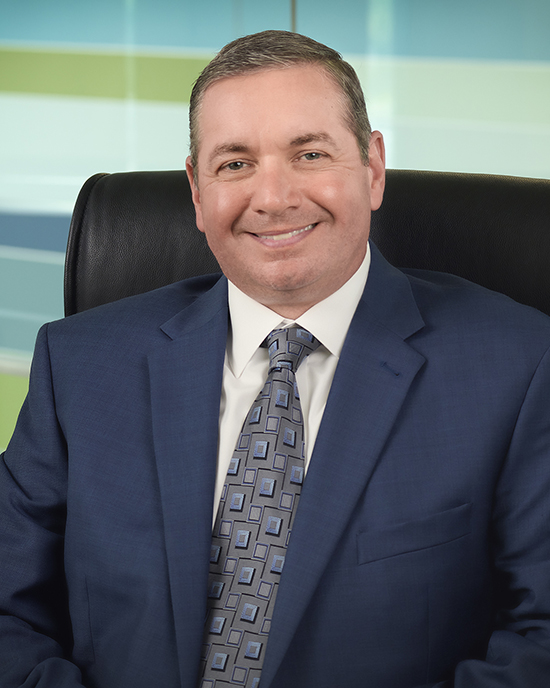 Purdue University Northwest's (PNW) Organizational Leadership and Supervision (OLS) Pathway Program, created in collaboration with the Construction Advancement Foundation (CAF) and partner Tonn and Blank Construction, offers working industry professionals the opportunity to obtain an OLS bachelor of science degree to gain a competitive career advantage.
Working alongside the Associate of Applied Science (AAS) degree program at Ivy Tech, PNW allows these professionals to transfer 48 of their credit hours obtained in their AAS program to the OLS Pathway Program, an effort that provides not just convenience but also a smooth transition to finish the degree.
"An industry-driven effort, the PNW College of Technology's OLS Pathway Program promotes a fantastic ethos for industry professionals seeking to further their education in courses that are constructed with purely them in mind," said Niaz Latif, dean of the College of Technology and executive director of the Commercialization and Manufacturing Excellence Center. "The return to education after a long period of time away can be daunting, but the OLS Pathway Program serves to ensure a smooth transition back into learning."
In its previous year, 16 students graduated with a bachelor's degree through the OLS Pathway Program; so far, this year has eight students enrolled. "We saw opportunities to address some needs that would benefit the Northwest Indiana construction industry," said Kevin Comerford, director of Professional Development at CAF.
"The first need has to do with local construction contractors and their inability to find and hire qualified project supervisors, who are critical to the success of a construction project. The second need is that construction workers who have earned an associate's degree of Applied Science in the Design Technology program from Ivy Tech Community College were unable to seamlessly transition their associate's degree into a viable bachelor's degree program at Purdue Northwest."
Before the beginning of students' first semester, the program holds a one-day workshop for all cohorts to introduce them to Brightspace and other university-based technologies that may be unfamiliar to them on arrival, as well as the promise of a course load designed to facilitate their return to the classroom environment.
PNW instructors travel to the Construction Advancement Foundation in Portage, Indiana, to hold classes and also offer a hybrid format so that students have the option to attend in person or virtually through Zoom. Courses are offered exclusively to Pathway students and are held on Thursday and Friday afternoons after 3:30 p.m. to accommodate the 40-hour work schedule that cohorts may have.
"PNW sees this program from a different perspective," says Chandramouli Viswanatha Chandramouli, department chair for Construction Science and Organizational Leadership. "We are not trying to drive overall enrollment, but rather to serve the needs of society and the industry to promote education in these professions."
We are not trying to drive overall enrollment, but rather to serve the needs of society and the industry to promote education in these professions.




The OLS Pathway Program also came to fruition through a partnership with Tonn and Blank Construction, the leading construction management, general contracting, and design-build firm in the Midwest. CEO and President Jon Gilmore commended the ways PNW has tailored the program toward industry professionals and the attention to detail with the overall course layout.
"We are honored to have been a part of the creation of this promising program," said Gilmore. "Tonn and Blank Construction has long recognized the challenge that our union trade workers have faced when looking to continue their education. The OLS Pathway Program gives the Journeymen a path to get their bachelor's degree by utilizing the credits earned through the apprenticeship. It is a win for the employees and a win for the organizations involved. Seeing Purdue Northwest and Ivy Tech work together to create a solution to this problem is a testament to their commitment to the betterment of the NWI workforce."
In the summer of 2022, the CAF board of directors, along with the Northwest Indiana Contractors Association, created a joint scholarship program. The scholarship is available for construction and skilled trade workers who have earned their Ivy Tech degree by successfully completing an apprenticeship program. Both organizations have made a commitment to contribute funding toward the scholarship for the 2022-2023 school year.
Dewey Pearman, executive director of the CAF, spoke regarding CAF's contribution to the scholarship program, and its involvement with Purdue Northwest. "Construction Advancement Foundation is very supportive of the OLS Pathway Program and has made the commitment of $10,000 in scholarship support for the participants in the program."