Purdue University Northwest invites public to presentation by author Deirdre Mask
March 21, 2023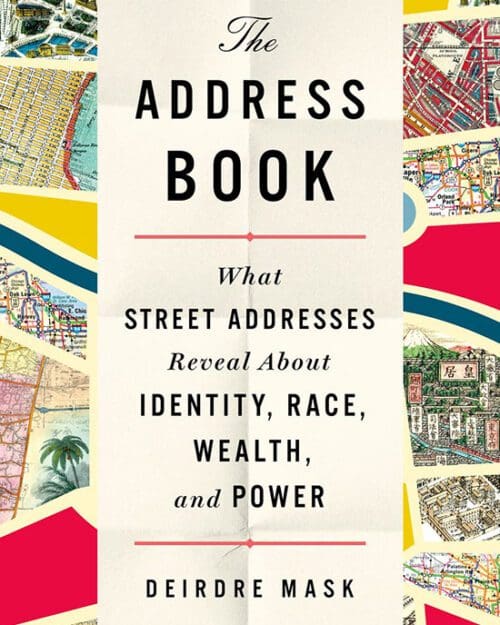 Purdue University Northwest (PNW) will welcome Deirdre Mask, author of "The Address Book: What Street Addresses Reveal about Identity, Race, Wealth and Power," as the keynote speaker during the university's annual Days of Discovery research symposium. The presentation will include a live question and answer session and take place from 2:30 p.m. to 4 p.m. on Wednesday, April 5 in Alumni Hall, located in the Student Union and Library Building, 2233 173rd Street, Hammond, IN.
The keynote address by Mask is free and open to the public. Visit pnw.edu/one-book for more information. No pre-registration is required.
Mask, whose book was a finalist for the 2020 Kirkus Prize for Nonfiction and the Goodreads Choice Awards, Best History & Biography 2020, as well as one of Time magazine's 100 Must-Read Books of 2020, will speak on the hidden stories behind street addresses and their power to decide who counts, who doesn't and why.
Chosen as the One Book, One University 2022-23 book selection for PNW, Mask's book explores the relationship between where people live, their race, class, wealth, how these relationships came to be and the shifts of power throughout history.
"We looked for a book that would be thought-provoking and impactful," said Richard Rupp, associate professor of Political Science and faculty coordinator for PNW's One Book, One University committee. "One that would be relevant to students and timely in the context of social justice, political and economic issues and multidisciplinary so it could be used in a variety of classes. We hope the book is eye-opening for our students and community."
The annual One Book, One University program provides PNW faculty, students and staff an opportunity to explore issues that are important and integral to society through the reading and discussion of a selected book. Mask's book was distributed to all first-year PNW students as well as all PNW faculty members who were encouraged to incorporate the book into their Fall 2022 and Spring 2023 courses.
PNW's annual Days of Discovery research symposium recognizes and celebrates the research of PNW students and faculty. The 2023 Days of Discovery will be held on April 4 at PNW's Westville campus and April 5 at its Hammond campus. The two-day event features distinguished internal and external keynote speakers as well as faculty and student oral and poster presentations.