Purdue University Northwest student named 500 Festival Princess for 2021
March 18, 2021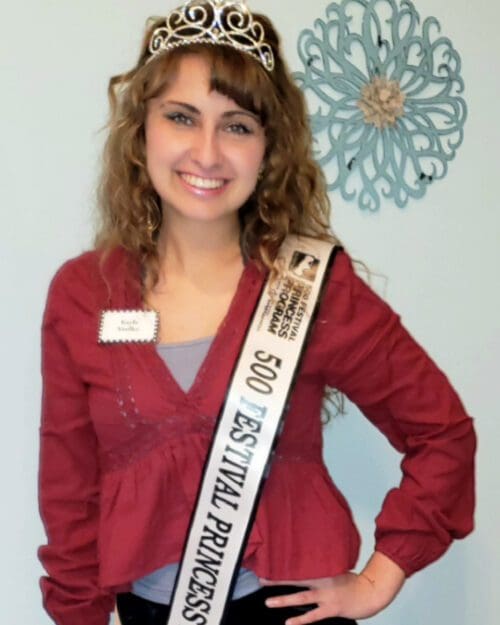 Purdue University Northwest (PNW) senior Kayla Vasilko, an English Writing major and Honors College student, has been named a 500 Festival Princess for 2021. The Crown Point native will serve as an ambassador representing the 500 Festival, her home town and PNW. "I am honored to have been given this opportunity," says Vasilko. "To be able to engage with other young female leaders and learn valuable leadership skills while being able to benefit the community is just incredible."
The 500 Festival Princess Program is a not-for-profit organization created to organize events and programs in celebration of the Indianapolis 500. The program selects 33 college-aged women from across Indiana based on academic achievement, community service and communication and leadership skills. Between now and May, the princesses will participate in various virtual statewide events and community outreach programs.
"I'm looking forward to using this platform to make a positive difference in the community in as many ways as possible," states Vasilko. She is currently working to connect the 500 Festival Princess Program to PNW's upcoming Students Helping Students One Step at a Time walk which will raise funds to help students who have been financially impacted by Covid-19. Along with the other princesses, she is also helping to compile positive messages in a video monologue to brighten the days of residents in hospitals and retirement communities across Indiana. 
Each princess receives a $1,000 scholarship and participates in the 500 Festival Leadership Development Program.