Regional History Project Connects PNW Student to Newly Desired Career
March 2, 2021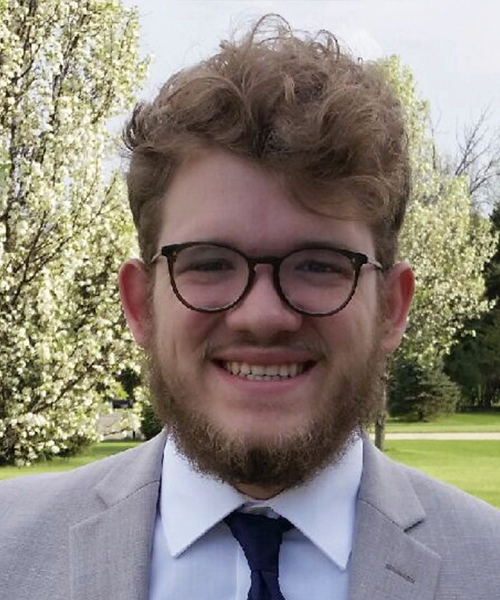 Matthew Woodbury was always fascinated by historical figures. Finding hidden quirks in the personalities of notable individuals, like Napoleon Bonaparte and Blackbeard, prompted him to study history at Purdue University Northwest (PNW). Woodbury's original goal was to become a history professor, but after taking a research and writing course he discovered his true passion to become an archivist.
Guided by Mary Beth Fraser Connolly, a PNW history professor, Woodbury learned the research and writing process by way of highlighting the Region's history.
The outcome was a digital history exhibit, based upon original research in local historical societies, archives, libraries, and museums. Through these local history projects, the students explored new ways of conveying knowledge and embracing technology. 
This assignment caused Woodbury, a Kouts, Ind. resident, to spend ample time in the Porter County Museum. He said, "I fell in love with the archive environment there, and now I really can't see myself working anywhere else for the rest of my life." 
Woodbury's research project addressed the impact of the cowboy on modern culture. Entitled, "The Echoes of Hooves in the 21st Century," this assignment specifically explored the life of a wild west showman from Valparaiso, Ind. known as "Broncho John." Although this soldier was pivotal in cementing the cowboy legacy into American culture on a local and national level, he never saw the same fame as other well-known cowboys from his era.
Woodbury's Career Aspiration
Thanks to driven scholars, like Woodbury, and direction from supportive lecturers, like Connolly, the memory of "Broncho John" lives on in well-documented, accessible research.