Showing Pride in Our Fall 2020 Graduates
December 8, 2020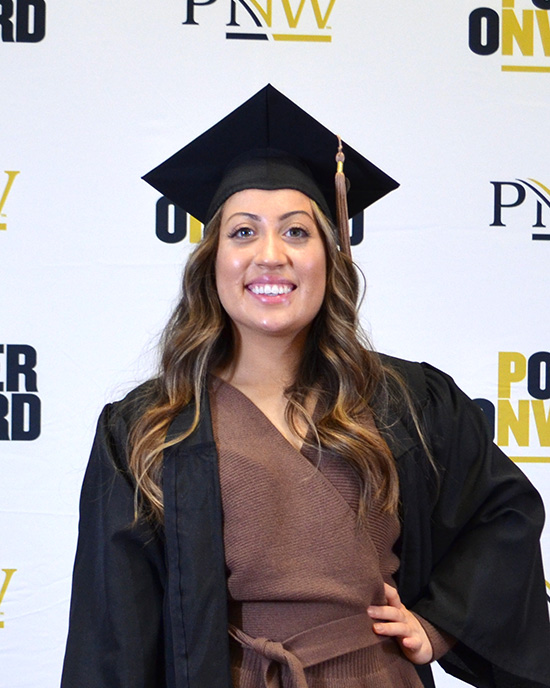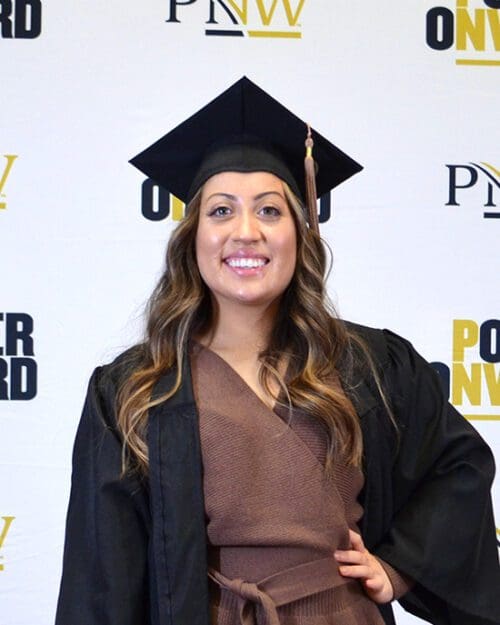 As Purdue Northwest honors our Fall 2020 graduates with special Graduation Celebration Events on both campuses, it's a great time to look closer at our students and how they've Powered Onward during this challenging year.
Last week, three impressive candidates for graduation —Kylie Brown (Nursing), Joel M. Tokarczyk (Psychology) and Durante Lee (Hospitality and Tourism Management)—joined Chancellor Keon and host Richard Rupp on the Purdue Northwest Today show on WJOB. The stories they shared embody our PNW Pride. We encourage you to see for yourself by watching the video above.
Additional graduate stories have been shared on the PNW website, and more will be added in the weeks to come. Congratulations to all of our graduates, and thanks to everyone whose hard work helped make their success a reality.
Slideshow: Posing with Pride
PNW graduates marked their accomplishments at our Westville Graduate Celebration Events last weekend. Browse the slideshow to see if you spot someone you know!