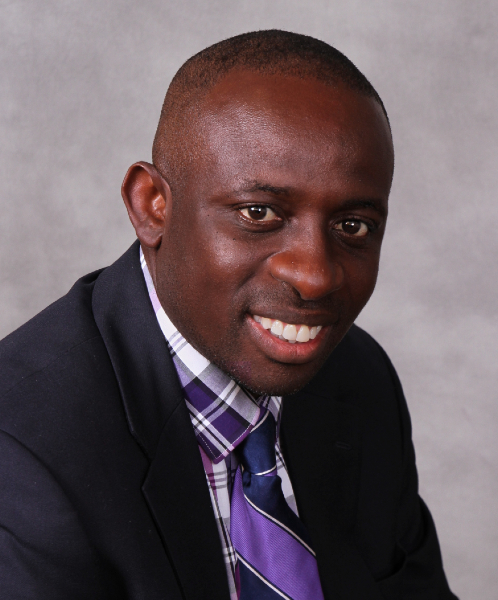 Spotlight Profile: Bankole K. Fasanya
An Adaptable Approach
September 10, 2020
Like many PNW professors, Bankole K. Fasanya saw his courses jolted by the unexpected COVID-19 pandemic during the spring 2020 semester. An assistant professor of organizational leadership and supervision, Fasanya responded by hosting Zoom class lectures to communicate with his students in real-time, and now plans both morning and evening Zoom options for the fall.
"My students will be able to join when it's most convenient for them," he added. "If they want clarification from a morning lecture, they can also join the evening lecture to ask questions and get more information if needed."
Bankole is nothing if now adaptable. He relocated from Nigeria to the United States, where he earned a master's degree in industrial, manufacturing and information systems engineering and a Ph.D. with a concentration in ergonomics and human factors alongside a minor in auditory. He was then hired as a human-factor specialist by the U.S. Army Aeromedical Research Laboratory in Alabama.
" I helped with starting the middle-ear projects that demonstrated that the warned ear hypothesis in the AHAAH was not valid," he stated. "Working with the research team for the military was great because I was able to be in a clinical environment, which is where I wanted to be when I was young."
In 2016, Bankole accepted a position at Purdue University Northwest as an assistant professor of organizational leadership and supervision, in environmental health and safety concentration. "People are often surprised with how much flexibility I have with my degrees," he added, "and that I worked in a clinical environment prior to teaching in the College of Technology."
This flexibility translates into communication opportunities with various divisions throughout the university. "I've spoken with Dean Lisa Hopp from the College of Nursing about my background with noise and hearing and am currently collaborating with Dr. Alex Francis in the Department of Speech, Language and Hearing Sciences at Purdue University West Lafayette," he remarked. "I enjoy the openness of working with and learning from faculty throughout PNW. It makes us all more well-rounded educators."
As Bankole began teaching at PNW, he noticed some of his technology students seemed to fear discussing science subjects during lectures. To simplify these assignments, he began incorporating hands-on activities to depict given theories. The hands-on activities later led to an Indiana Space Grant Consortium (INSGC) award he received to demonstrate hands-on activities on dangerous decibel (Hearing Protection) for K-12 Students.
"What I try to do is to bring the lab activities and real-life experience into the classroom," he said. "This could also be by inviting researchers and professionals from the community to add to class discussions. I think this technique helps, and the positive word has spread, because I've had more and more students enroll in my courses throughout the years."
Bankole's adaptability has prepared him for being an educator at PNW—and the new demands of teaching in the time of COVID-19. "Flexibility is important to help keep PNW moving forward to Power Onward."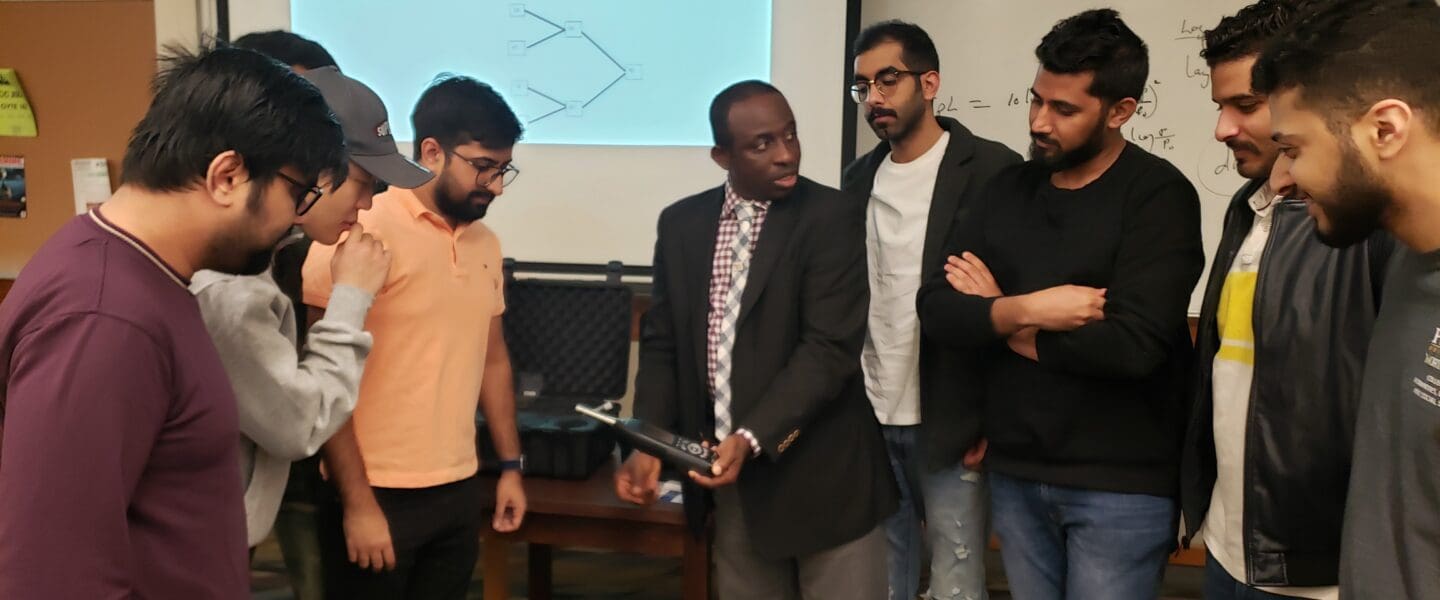 Related Stories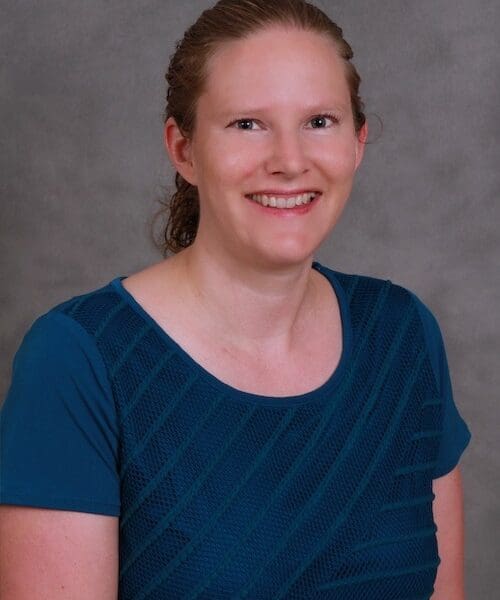 Educator, Researcher, Mentor – Grethe Hystad Connects Students and Math
PNW Associate Professor of Statistics, Grethe Hystad, uses her passion for math, statistics and problem-solving to create an engaging learning environment for her students.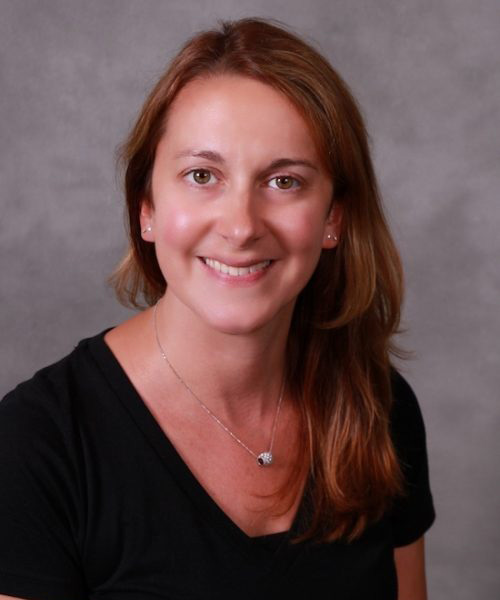 A Real-World Approach to Nursing
Jodi Allen, assistant professor and Family Nursing Practitioner program coordinator in the College of Nursing, has a goal to produce safe, prudent and excellent nurse practitioners.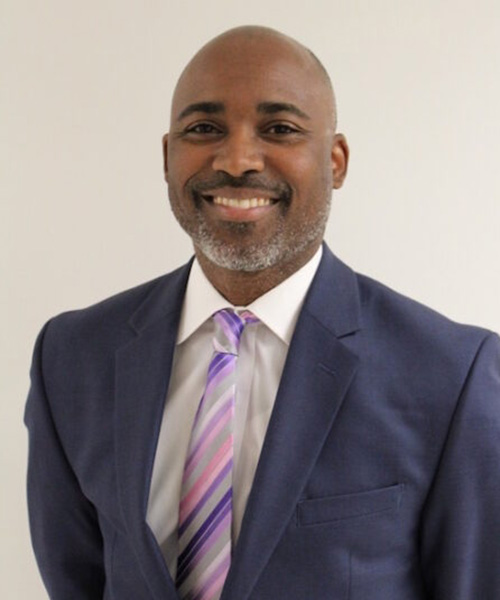 Engaging Students Beyond the Classroom
The business law classes in the College of Business at Purdue University Northwest (PNW) are interactive and engaging courtesy of the teaching style of Shontrai Irving, clinical associate professor of business law at PNW.