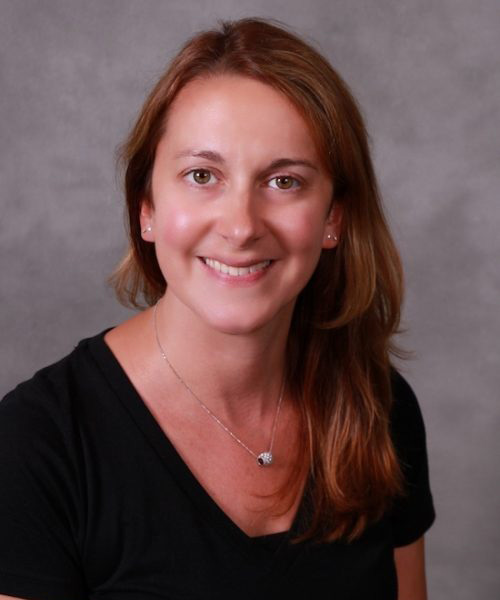 A Real-World Approach to Nursing
Real-world applicability is the hallmark of Jodi Allen's teaching style.
June 18, 2021
According to Jodi Allen, assistant professor and Family Nursing Practitioner program coordinator in the College of Nursing at Purdue University Northwest (PNW), her goal is to produce safe, prudent and excellent nurse practitioners.
"It's important for me to know that we are giving students what they need to be successful," says Allen. "Purdue Northwest's nursing and nurse practitioner programs have an excellent reputation because our goal has never changed – in addition to teaching students what they need to pass their certification exams, we teach them how to practice safe and prudent care."
Engaging Students
Real-world applicability is the hallmark of Allen's teaching style. "Book knowledge is important," states Allen, who continues to work part-time as a nurse practitioner. "But it doesn't allow you to tailor care to each individual patient. I've found that case studies are a fantastic way to engage students and provide real-world applicability."
Case studies, which are crafted by Allen using her real-world experiences in the field, provide an in-depth study of a patient and allow students the opportunity to apply classroom lessons to a real-life situation.  During a case study review, Allen encourages students to ask questions in order to gather the information needed to determine differential diagnoses, final diagnosis, and treatment plan, including medication and health promotion activities. "Nurses typically learn better by doing," says Allen. "Case studies provide a framework for evaluation in a real-world context before the students start their clinicals."
Another way Allen provides real-world applicability to the classroom is with the online program, GoReact. The program allows students to record themselves practicing a health care assessment which can then be played back for feedback, critique and self-review. "With this program the instructors and class are able to give feedback in real-time," says Allen. "Students are also able to playback the video and watch themselves, allowing for critical self-review."
The online assessment program proved valuable enough that Allen is looking to use it for check-ins between students and their preceptors, practicing health professionals who provide supervision and assessment during clinicals. "It's always nice to have that face-to-face time with the students especially while they are doing clinicals. Using this program for clinical site visits, instead of call-ins, students and their preceptors will be able to meet face-to-face, like a virtual site visit," adds Allen.
Practice What You Teach
While she teaches full-time at PNW and works part-time at an urgent care facility in St. John, Allen still finds time to volunteer at the Sojourner Truth House (STH), a day shelter for women and children in Gary. "I provide transitional health care to the women there including general health screenings and education," says Allen. "I get them connected with primary care, social workers, really whatever they may need."
It was Allen's work and partnership with STH that inspired her to propose a research project. The project focused on creating touchpoints for the day shelter's clients and determining the barriers they face to getting proper care, treatment and medications. Based on this research project, she was selected as a Scholarship of Engagement Fellow for the 2020-2021 academic year.
Allen earned her doctor of nursing practice (DNP) degree from Purdue Northwest in 2019. The DNP is the highest practice degree a nurse can acquire – a Ph.D. is research-focused, a DNP is practice-focused. "I enjoy teaching," says Allen. "I feel as though I have little pearls of wisdom to share with students. I'm also awed by the realization that by helping to mold students I'm impacting more patients than I could ever see while practicing full-time."
Related Stories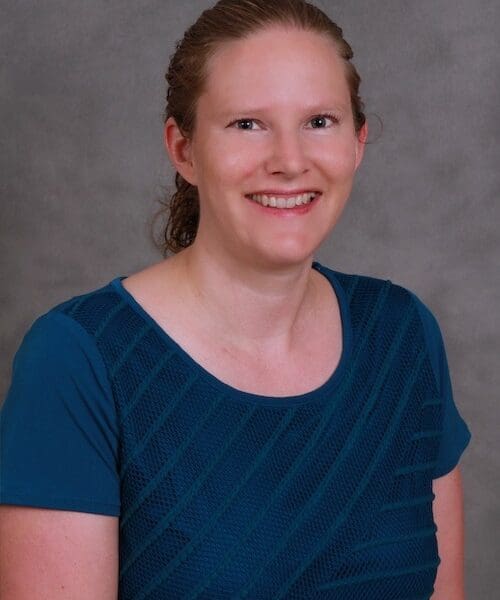 Educator, Researcher, Mentor – Grethe Hystad Connects Students and Math
PNW Associate Professor of Statistics, Grethe Hystad, uses her passion for math, statistics and problem-solving to create an engaging learning environment for her students.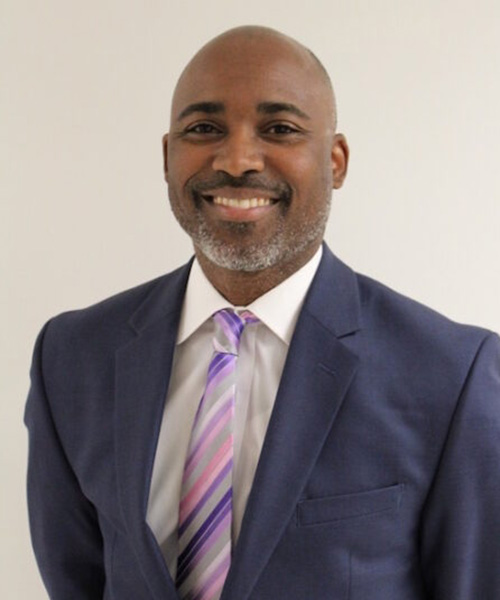 Engaging Students Beyond the Classroom
The business law classes in the College of Business at Purdue University Northwest (PNW) are interactive and engaging courtesy of the teaching style of Shontrai Irving, clinical associate professor of business law at PNW.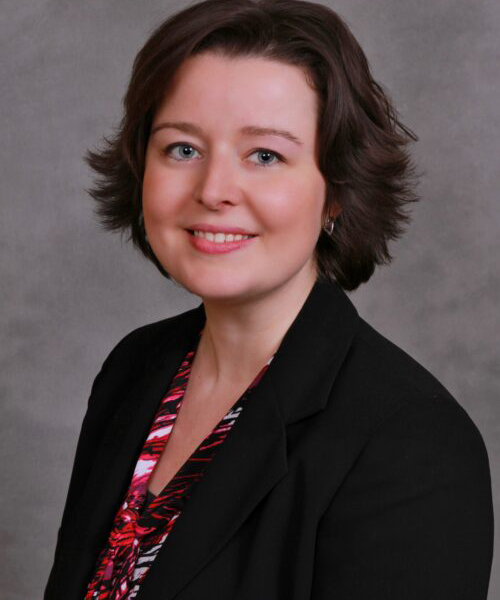 Spotlight Profile: Claudia Mich
PNW professor Claudia Mich has dedicated her career to providing students with the necessary skills to succeed in the business world.