Choosing A Program
With program options around the globe, how do you choose the right one? Our resources will start you on your path to studying abroad!
PNW's Program Types
PNW has several options for students interested in studying away. Below are the two main types of programs.
Faculty-directed programs tend to be short-term programs that occur during academic breaks (winter or spring break) or during the summer. PNW faculty members develop coursework and take a cohort of PNW students to study a particular topical area somewhere around the world.
Students participating in these programs pay a program fee that typically covers program housing, social-cultural excursions, some group meals and international health insurance. Tuition may or may not be included depending upon the term.
Students receive direct PNW credit for the coursework offered in the program. This is a fantastic model for students to consider since the programs are pre-planned and students travel with trusted PNW faculty members and their peers.
The International Student Exchange Program (ISEP) allows PNW students to be international students for a semester, academic or calendar year at a  university abroad. Students pay tuition and fees to the institution abroad and directly enroll in coursework at the host university, usually taking classes alongside local students.
Typically, students must arrange their housing and activities in the country; however, some universities may provide support. Direct enrollment programs are excellent options for students looking for an immersive cultural experience or for those students wishing to expand their language skills.
Choose from 50+ programs in 30 countries with ISEP Direct!
What's the Right Program for You?
Students at PNW have many choices when it comes to selecting the perfect education abroad program. Review the list of questions below to consider your top priorities and help you narrow down your program choices.
Academics
Do you need to take certain classes abroad to stay on track for graduation or can you take electives?
Do you want to focus on coursework related to your major or do you want this opportunity to expose you to new areas of study?
Would you like to take classes in a foreign language or English?
Do you want to take classes with fellow PNW students, other college students or locals?
Are you interested in adding an internship, research or service-learning component to your study abroad experience?
---
Eligibility
Do you meet the minimum eligibility requirements for particular programs?
Do you need to fulfill any course prerequisites to participate in a specific program?
Does the program you are interested in have a language proficiency requirement?
Location
Is there a specific country in which you want to study?
Would you like to be primarily based in one city or participate in a traveling program with stops in multiple cities?
Would you prefer to live in a major metropolitan city or a rural area?
Are you comfortable traveling to a location where English is not predominately spoken?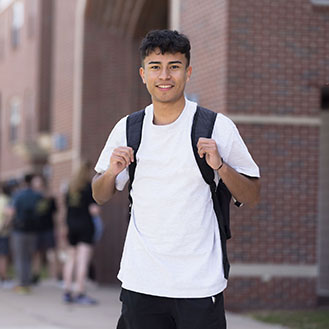 Finance
Do you know your current total cost of attendance at PNW including housing and personal expenses? Knowing so will help you accurately compare the cost of your study abroad program.
Are finances a concern? If so, certain cities/regions of the world may be more economical than others.
Do you know how your financial aid and scholarships may or may not be applied to study abroad programs?
Timing
How much time would you like to spend abroad? A week, month, semester or year?
What semester or term is best for you to stay on track in your degree plan?
---
Housing
Do you want to live alone, with other college students, in an international student residence hall or with a host family?
Do you want to find your housing (in which case an exchange program is a great fit) or have it arranged (as is the case for our faculty-directed programs)?
---
Special Circumstances
Do you have any special needs, such as a health condition or dietary restriction, that may need accommodation or specialized resources abroad?
Do you identify with any diverse groups that might help you pick one study-abroad location over another?

Common groups that may reflect upon this question include LGBTQIA+ students, women and students from ethnic and racial minority groups, among others.