A love of teaching: Meet 2022 PNW graduate Kathryn Rochefort
January 3, 2023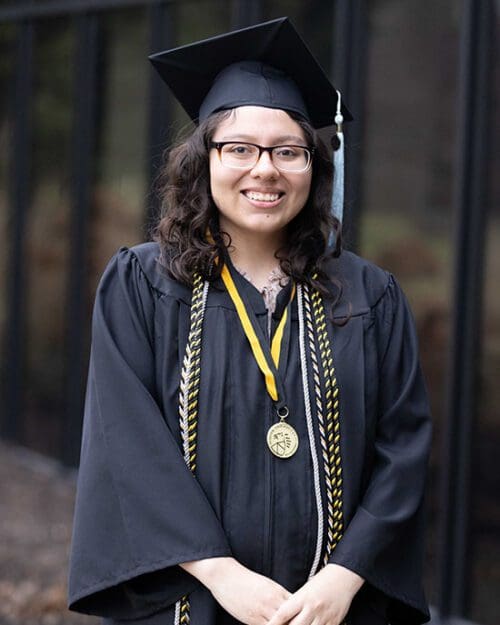 Kathryn Rochefort's love of learning and teaching was inspired by her third grade teacher. It was that inspiration which led her to earn a bachelor's degree in Elementary Education with a concentration in Reading from the College of Humanities, Education and Social Sciences at Purdue University Northwest (PNW).
The Valparaiso native was named a Chancellor Medallion recipient. This honor is presented to baccalaureate candidates who receive the highest grade point average in each academic college.
As a member of PNW's Honors College, Rochefort participated in several activities and events. She completed student teaching assignments at Barker Middle School in Michigan City and Cooks Corners Elementary School in Valparaiso. She finished her student teaching field experience in a fourth grade classroom at Brummitt Elementary School in Chesterton.
Rochefort has been applying for teacher's aide and substitute positions in an effort to gain additional experience before seeking a permanent teaching position in the spring. Eventually, she would like to continue her education and earn a master's degree within the next five years.
How did you become interested in elementary education?
"School wasn't easy for me but I had this wonderful third grade teacher who inspired my love for learning, teaching and reading. She helped motivate me and helped me connect concepts with lessons. By the end of my third grade year, she had me helping other students who were struggling and I loved it. Teaching other students and helping them understand different lessons was something I wanted to continue doing."
What did you like most about PNW?
"It was definitely the people. Everyone was very kind. The students in my major were all very supportive of each other. At times we would struggle but we worked together as a group to figure it out."
What did you like most about student teaching?
"I think what I liked most about student teaching is definitely the kids. Even though you're teaching them you also learn a lot from them as well – like how to become a better educator, how to make your teaching more fun. It's a very uplifting experience."
What does being named a Chancellor Medallion recipient mean to you?
"Education was not an easy path for me but I had a lot of support from my family and teachers. So I was very surprised and I felt very honored to receive the Chancellor Medallion. It also showed me that as long as you put forth the effort, that effort will be recognized."
What words of advice would you share with prospective students?
"Enjoy your time here and explore opportunities. There are so many opportunities to get involved and you meet wonderful people who will change you and you will change them. You don't have to be involved in everything but at least pick one thing."
Was there anyone at PNW who inspired or encouraged you along the way?
Debra Hollingsworth Pratt, Continuing Lecturer of Education
"She inspired me to think about the different ways to get students engaged in learning. You have to make sure that education is both interesting and fun. She still has a real love for teaching and I hope years from now I still have the same love of teaching that I do today."
---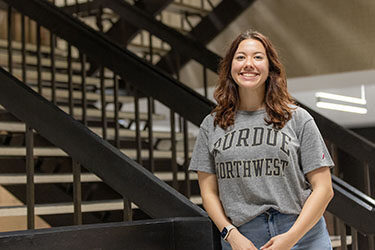 Meet Our Fall 2022 Graduates
Discover what inspires our remarkable Fall 2022 graduates—and how they are Powering Onward to their futures.