Institutional Advancement
Institutional Advancement serves PNW students, alumni, faculty, staff and the community through philanthropic investment, student scholarships, quality events and marketing to demonstrate Purdue Northwest pride and loyalty.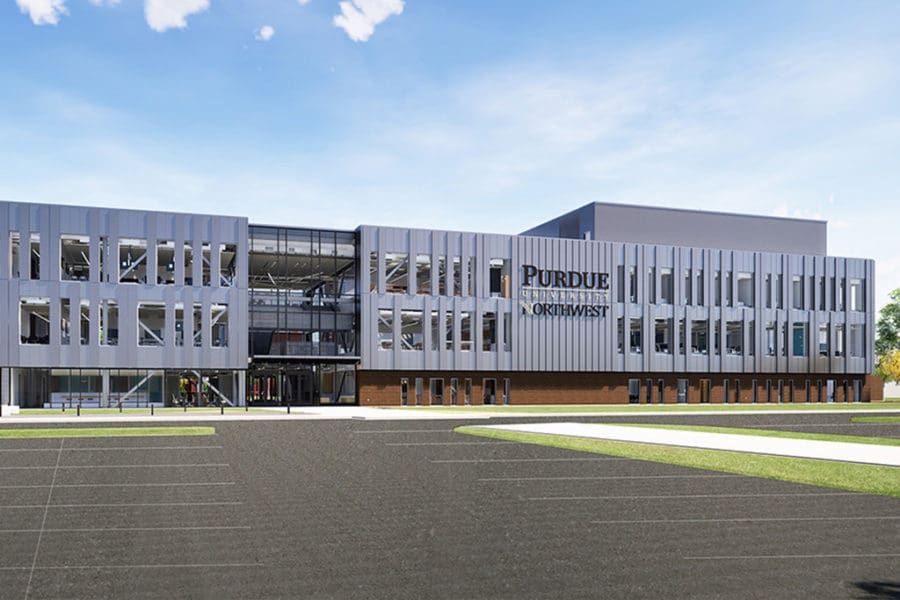 Your Impact
Your support makes a difference, from scholarships for young leaders to state-of-the-art labs in the new Nils K. Nelson Bioscience Innovation Building.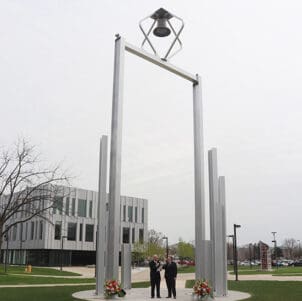 Purdue Northwest Celebrates New Campus Bell Tower
Purdue University Northwest's (PNW) newest structure, a steel bell tower at its Hammond campus, rang its first official chimes April 29 during a ribbon cutting and celebration.
Purdue Northwest Roars Ahead with Generous Support on PNW Day of Giving
Purdue University Northwest (PNW) raised nearly $900,000 from more than 1,240 donations in 24 hours during its annual Day of Giving on April 27. Donors' gifts to PNW are used to support student scholarships, academic programs, Pride athletics, student organizations and other strategic initiatives.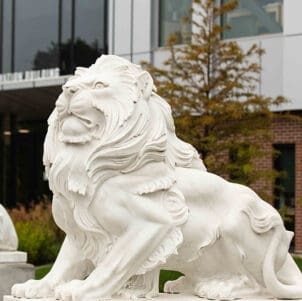 PNW Receives Generous $3 Million Gift for Future Impact Lab
Purdue University Northwest (PNW) alumnus and donor David Roberts and wife Susan Roberts generously gifted $3 million for a planned transformational Impact Lab. The Roberts Impact Lab at PNW will be a workspace for entrepreneurship, innovation and education collaboration.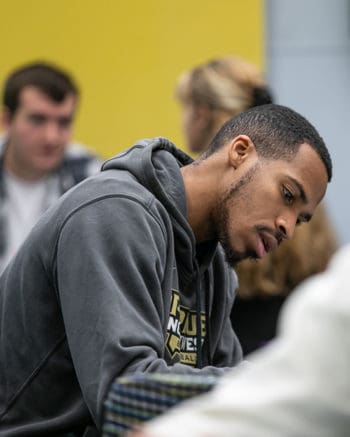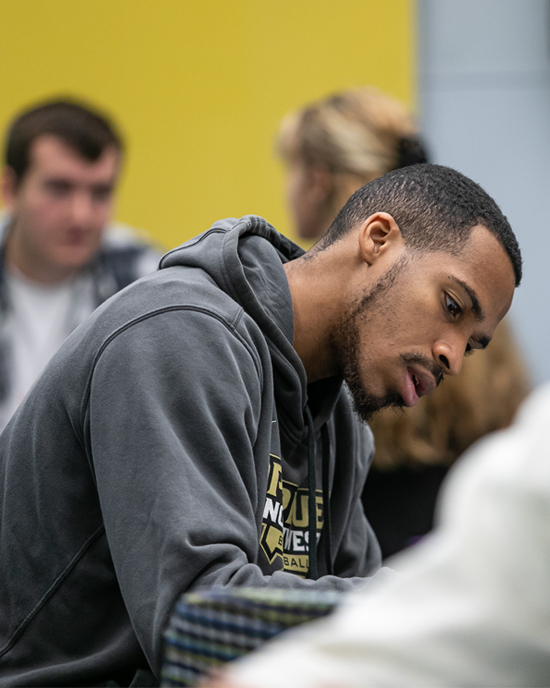 Your donation reaches far beyond the boundaries of our campuses – it is an investment in our students and in the future of Northwest Indiana!
---
Make a Gift!