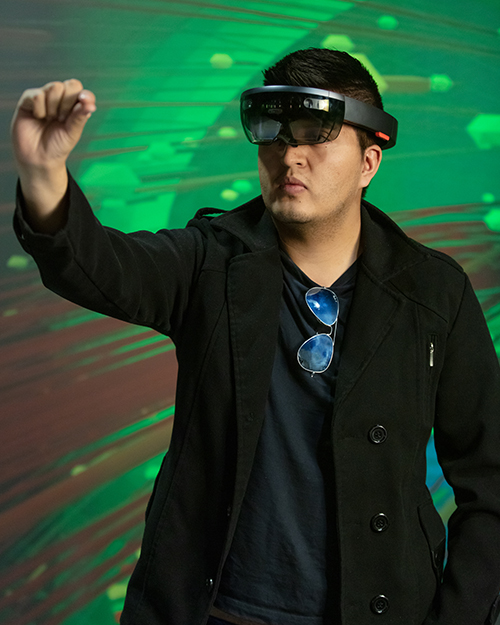 Center for Innovation through Visualization and Simulation (CIVS)
We apply simulation and visualization to solve real world problems and create innovative solutions for industry, education and the community.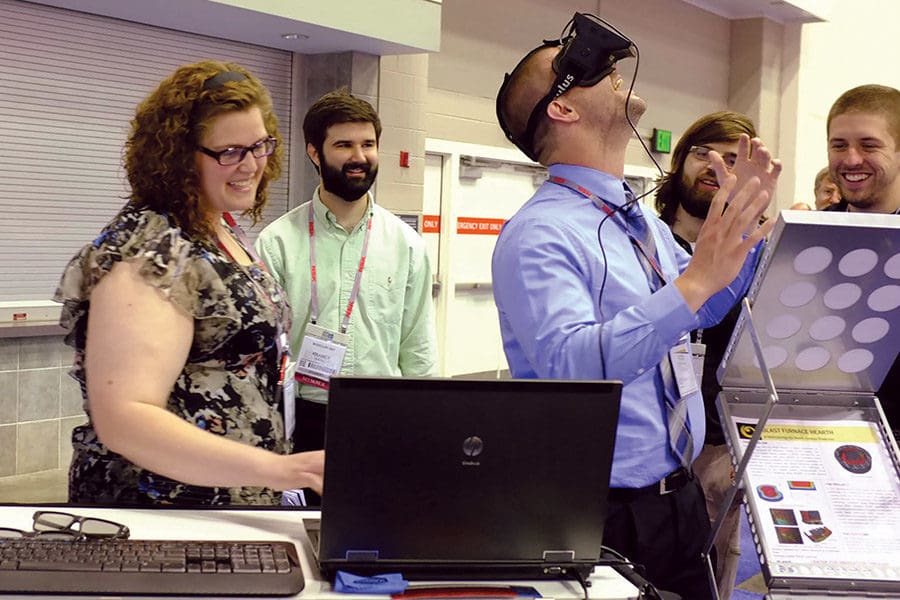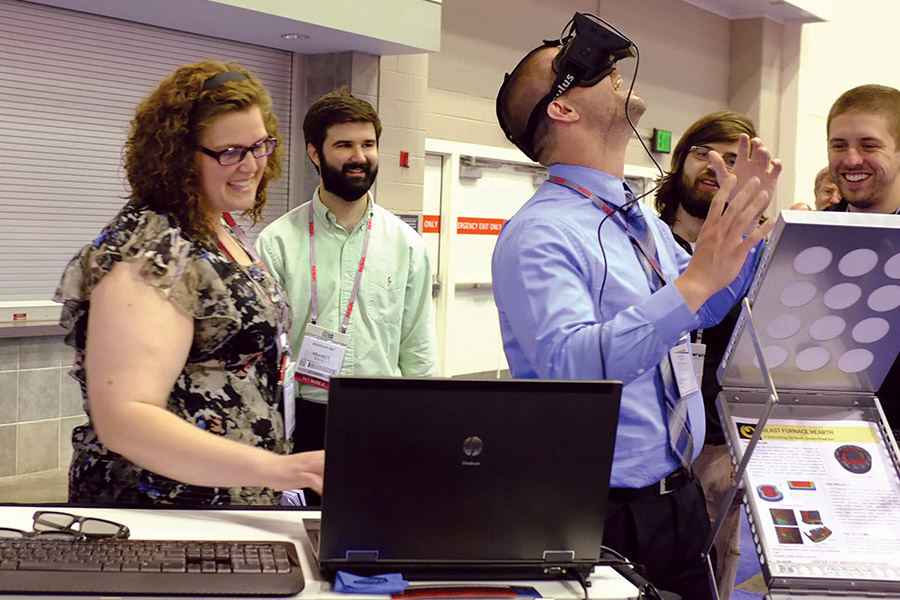 CIVS Impacts
We work with faculty, students, industry and the community to develop innovative solutions for a wide variety of issues. We've collaborated with more than 160 external organizations, producing more than $40 million in savings.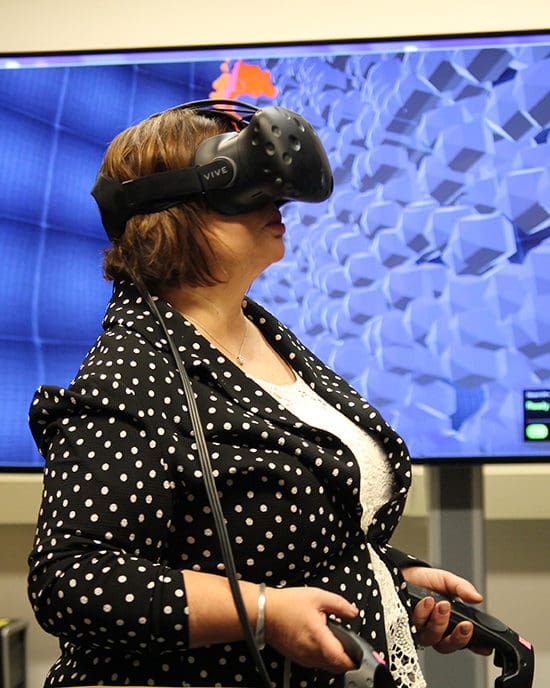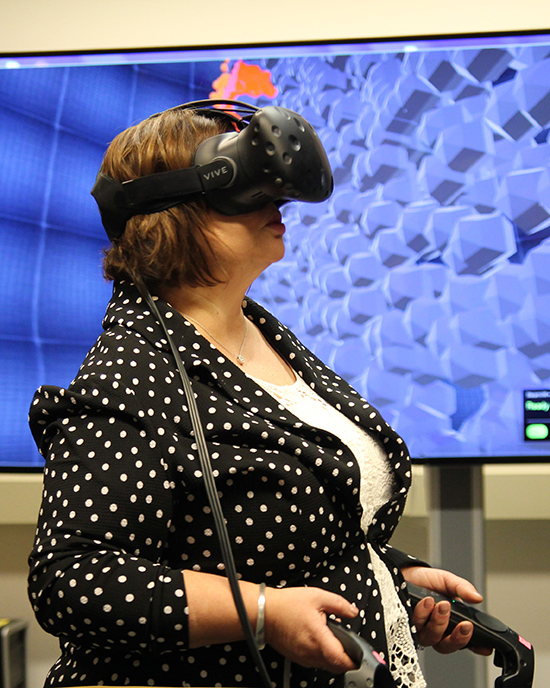 CIVS is not only continuing to create a tremendous learning environment and experience for students, but they're using technology resources to help our industry and others in a way that is both relevant and insightful
Resources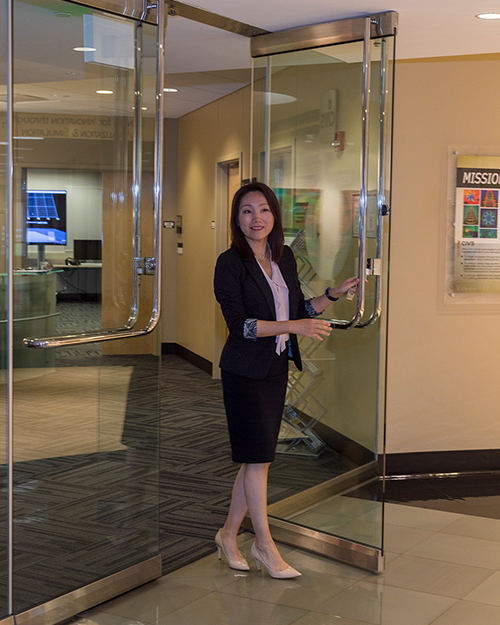 Who We Are
The diverse backgrounds of the CIVS staff help us to tackle a multitude of research and development projects.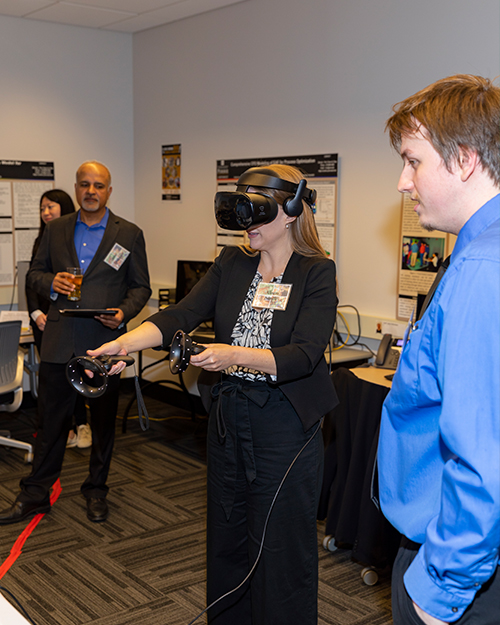 Steel Manufacturing and Visualization Consortium
CIVS has founded the Steel Manufacturing Simulation and Visualization Consortium to advance the steel manufacturing industry by addressing major technological and related barriers.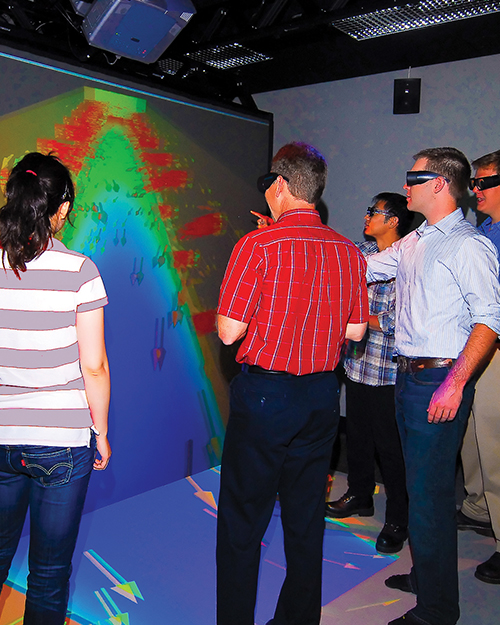 View CIVS Projects and Collaborations
A Broad Portfolio
CIVS projects span a large catalog. See what we've accomplished with highlighted projects.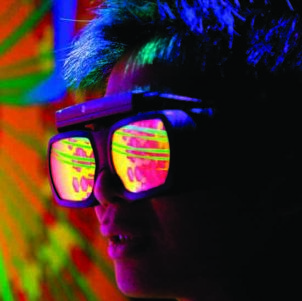 Purdue University Northwest to play significant role in $1 billion Midwest Hydrogen Hub
Purdue University Northwest (PNW), through its Center for Innovation through Visualization and Simulation, is a major partner from Indiana in an alliance awarded up to $1 billion in funding to develop a regional clean hydrogen production and distribution hub in the Midwest, as announced by President Biden on Oct. 13.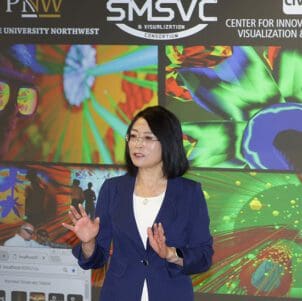 Purdue University Northwest and industrial partners celebrate $10 million federal grant for steel decarbonization research
As part of a sweeping federal initiative to reduce carbon emissions and progress toward net-zero emissions by 2050, the DOE awarded $9.96 million to a CIVS project pioneering an industry-scale demonstration of a hydrogen-fired continuous reheating furnace operation.
$7M IVBF Project Highlighted in DOE Review Meeting & Approved for Phase II
CIVS was selected to provide one of two oral presentations to U.S. Department of Energy peer reviewers on the Industrial Efficiency and Decarbonization Office's ongoing efforts in steelmaking research. Project PI, Research Associate Professor Tyamo Okosun, traveled to Washington D.C. on May 17th, 2023, to summarize efforts and activities in the $7M Integrated Virtual Blast Furnace project during performance period #1.