Consortium for Rapid Smart-Grid Impact
Our global university and industry consortium provides research-based, pragmatic, technical and non-technical solutions for electric-grid related energy challenges.
Consortium for Rapid Smart-Grid Impact members use collectively developed research tools, survey instrument, simulation approaches, lessons and economic analysis and serve as catalyst of change.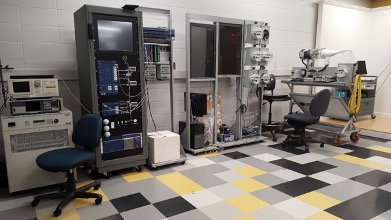 Projects
Remotely Accessible Cyber-Physical System Testbed and Open Architecture Synchrophasor System for Bangladesh's National Power Grid's Cyber Security and Reliability
A CRSGI-member research team led by Hafiz Abdur Rahman of North South University in Dhaka, Bangladesh received funding form the Government of Bangladesh (Ministry of Power, Energy and Mineral Resources) to conduct smart grid research. Athula Kulatunga is a Co-PI of the project.
International Research Experience for U.S. and Brazilian Students Through a Collaborative International Learning (COIL) Approach
Athula Kulatunga and Daniel Sampaio have requested funding from the National Science Foundation to enable student groups from the United States and Brazil to learn how to conduct research to develop and test Internet of Things (IoT) and Cloud infrastructures that will provide Maturity Level 4 of Energy Management 4.0.
Research Tools Developed
Consumer survey tools
Technical data collection tools
Energy assessment tools
Power systems modeling (power factory)
Volt/Var control simulation (Supported by Schweitzer Engineering Labs)
Integrated power and advanced meter infrastructure simulator (Supported by Landis+Gyr)
Transformer saturation
Gaming
Data mining in power grids
Agent based modeling for distributed energy resource integration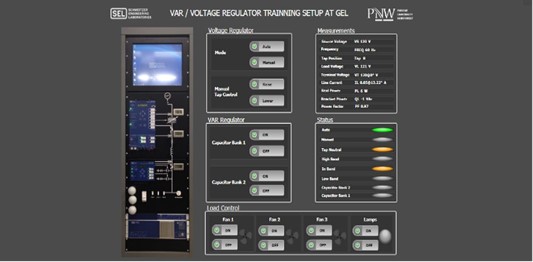 Field Studies
Newly settled rural agrarian community in Ilha Solteira, Brazil
Urban community in Guratingueta, Brazil
Synchrophasors systems for grid stability, Bangladesh
EV charging infrastructure, Sri Lanka
Distributed power generation in mountainous villages in Dehradun, India