Constructing his destiny: Meet 2022 PNW graduate Ryan Milly
May 18, 2022
Ryan Milly, '22, is finishing his bachelor of science in Mechanical Engineering Technology. He is on a 4+1 academic plan and wants to complete a master of science in Technology with a concentration in Industrial Engineering Technology in 2023.
When the Crown Point native first came to PNW, he started as a History major. After rethinking his career prospects, he had a change of heart and met his interests in construction and mechanics through the College of Technology.
Milly has served as president of the National Fluid Power Team Association Club, co-captain of the National Fluid Power Association Hydraulic Vehicle Challenge, and as a peer mentor in the College of Technology. He has also worked with PNW's STEM on the Road outreach program.
Milly interns with Rubicon Refractories, Inc. in Hammond.
Why did you choose your major?
"I like the ability to be hands-on. I kind of came from a construction background. I dabbled with minor construction in my previous job at Hubinger Landscaping Corporation. We were working installing landscapes and I got certified to drive heavy equipment.
Coming from the bigger end of construction, to be able to go to the other side of it and go from a raw material to a finished product that could then be used or marketed was interesting."
What do you like about your program?
"All of the labs are kind of sink-or-swim. The professors are helpful along the way, but it's up to you as the individual to get it to completion. You measure it, try not to over-cut or under-cut something, and actually come out with a decent product.
I like the varying aspects of Mechanical Engineering Technology. You can have more of an office job with AutoCAD and design work in thinktanks, but you also have the ability to go into a shop and work with machinists.
One of the biggest role models I want to set myself up like is Professor James Higley, because he has the knowledge and background to teach people about different theories and problems, but also has the real world applications to back that up and be a consultant for other companies."
What did you like most about PNW?
"The atmosphere I get from the professors and students in the Technology departments and classes. A lot of us come from different backgrounds. I can talk to and have shared experiences with people from diverse backgrounds. You're all pursuing similar or different goals, but you also find commonalities with each other. The range of people you meet is limitless.
With my major and the things I deal with, you develop a friendship with professors and staff here that help you in multiple aspects, whether you're in classes, or getting help with a senior project, you can meet them in the halls and start a conversation with them."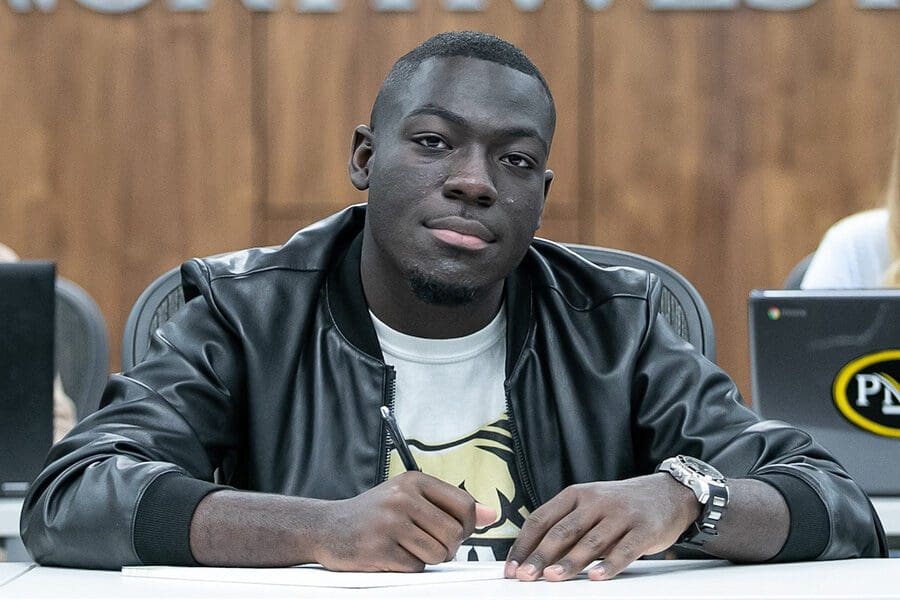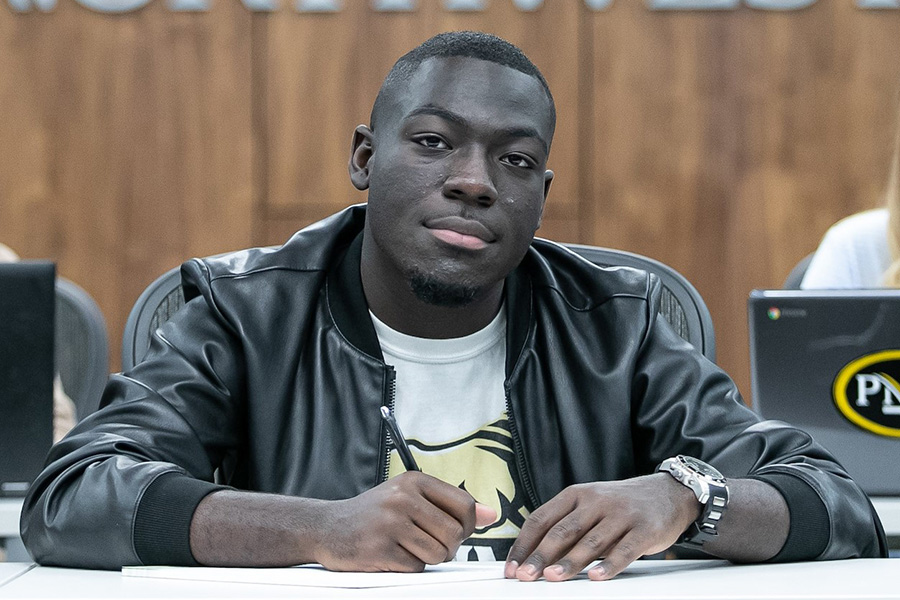 Meet the Spring 2022 graduates
Discover what inspires our remarkable Spring 2022 graduates—and how they are Powering Onward to their futures.