What 'Secret' Reveals: Secret Languages of Women and LGBTQ+ Communities Worldwide
March 27 @ 5:00 pm

-

6:30 pm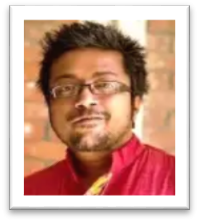 Fulbright Scholar Mashrur Hossain, Professor of English at Jahangirnagar University and a sexuality studies specialist, surveys secret languages such as Nüshu ("women's writing" in Chinese) and Polari (London's "gay language") and examines Oolti Bhasha, the secret language used by transgender South Asian hijras. He contends that "HijraSpeaks," as it is called, trans-gresses the hegemonic poetics and politics of the gender binary, troubles and disrupts female/male gendering, and has its own politics of empowerment.
Contact Colette Morrow for more information at cmmorrow@pnw.edu.
This event is co-sponsored by the Women's, Gender and Sexuality Studies (WGSS) Program; the Department of English and World Languages; the College of Humanities, Education and Social Sciences; the Intersectional Feminist Alliance of PNW, a student organization dedicated to intersectional feminist anti-racist change; and PNW's LGBTQ+ Alliance.
To request a disability-related accommodation, please contact the Office of Equity, Diversity and Inclusion five days prior to the event at edi@pnw.edu, 219-989-2163 (Hammond Campus) or 219-785-5545 (Westville Campus).