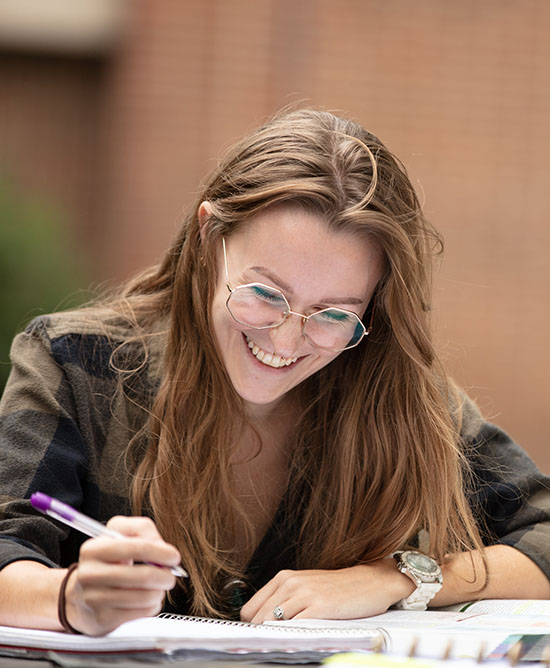 Department of English and World Languages
By offering English and world languages, we provide students a competitive marketable education for the 21st century.
Academic Programs
Our rigorous programs bring real-world experience to the classroom, building the knowledge you need to succeed.
Undergraduate
---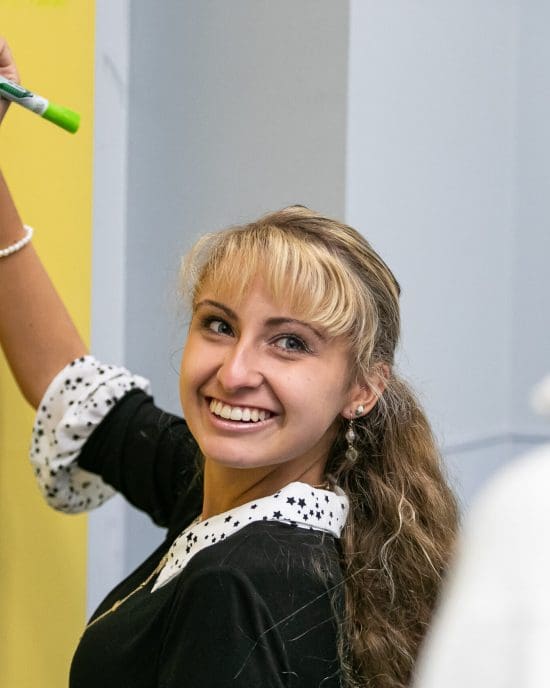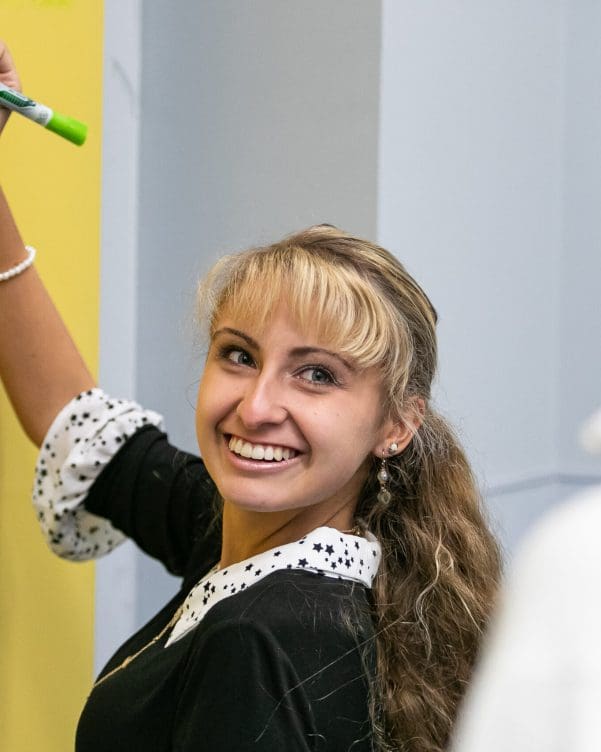 It is such a supportive atmosphere. The smaller class sizes offered the opportunity to have conversations with and receive guidance from professors – opportunities I may not have had at a larger university.
My professors at PNW have made a huge impact on me as I take what I've learned from them and start applying that to my future students in my own classroom.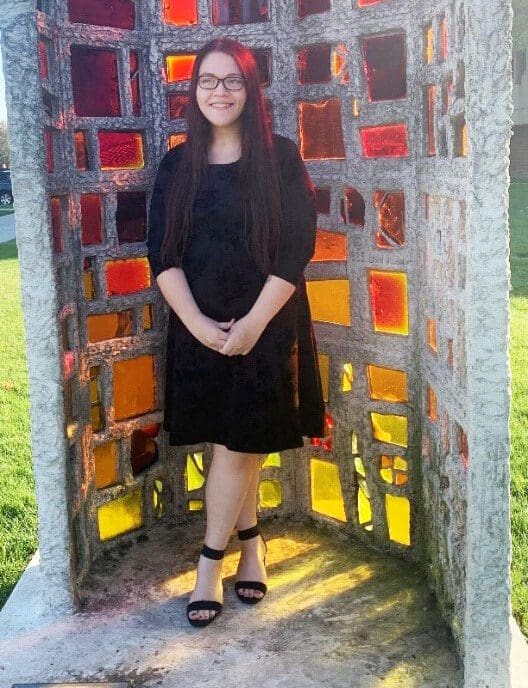 As a first-generation college graduate, I owe my successes to the instructors and friends I've made at in my major. They changed my life and helped me make my dreams a reality.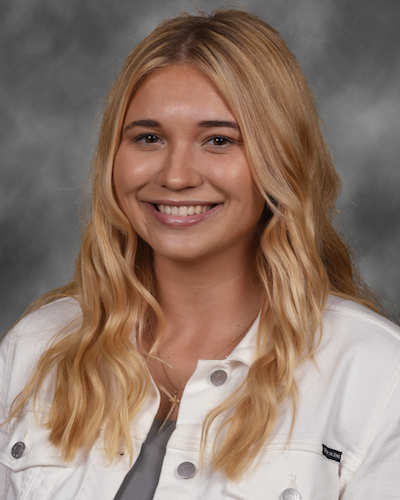 My professors did a great job of providing a balanced education. There were courses not just in English content, but also in education, pedagogy and a lot of field experience before you start student teaching.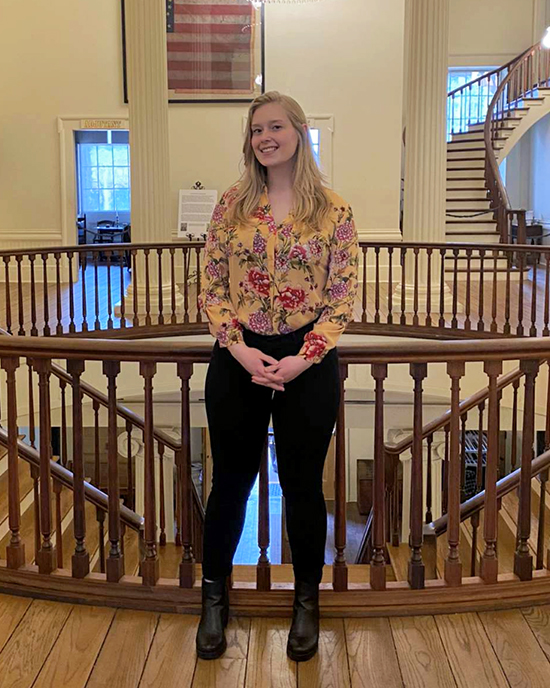 PNW offered a perfect college experience for me. The connections and relationships I've made are my favorite thing about attending.
Resources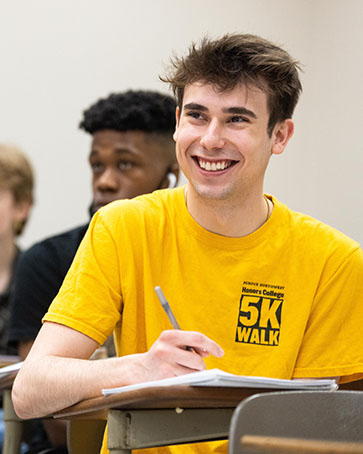 Opportunities and Outreach
Specialty scholarships, advisors and student organizations–see how we can help you succeed.
OUR COMMITMENT
We are dedicated to ensuring our students are fully prepared for lifelong success.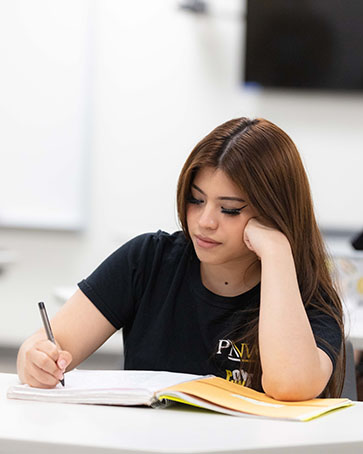 First-Year Writing Program
We build writers by providing a strong foundation in writing and reading.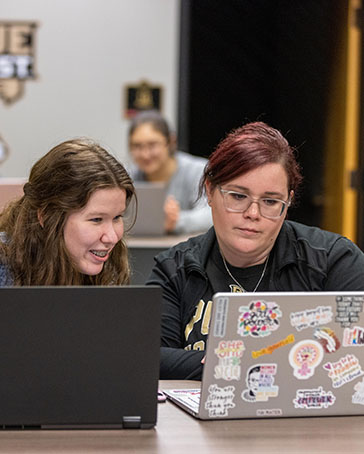 Language Tutoring
INTERNATIONAL MEDIA CENTER
Need help with your language course? Stop by the International Media Center and talk to a language tutor. Please check the schedule to know when tutors are available.
Purdue Northwest Students Earn Spring 2023 Semester Dean's List Honors
The Purdue University Northwest spring 2023 semester Dean's List recognizes 1,647 undergraduate students for their academic achievements.
The frontline of health care: Meet 2023 PNW graduate Kimberly Lozano
Kimberly Lozano, '23, became interested in the health care field in high school when she completed a class to become a certified nursing assistant (CNA).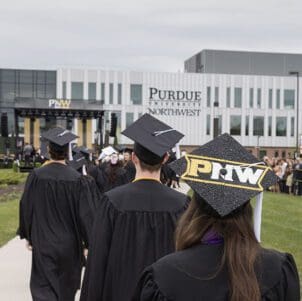 Purdue University Northwest Graduates Encouraged to Remember Civics at Spring Commencement
Purdue University Northwest graduates were urged to uphold the values and freedoms afforded to them as U.S. residents and exhibit service to others as exemplary, participatory civilians in a democracy, during PNW's spring 2023 commencement Saturday, May 6.