New Student Orientation
We're excited to welcome you to graduate studies at Purdue University Northwest! As you get ready to join the Pride, we wanted to share some resources that will guide you on your journey.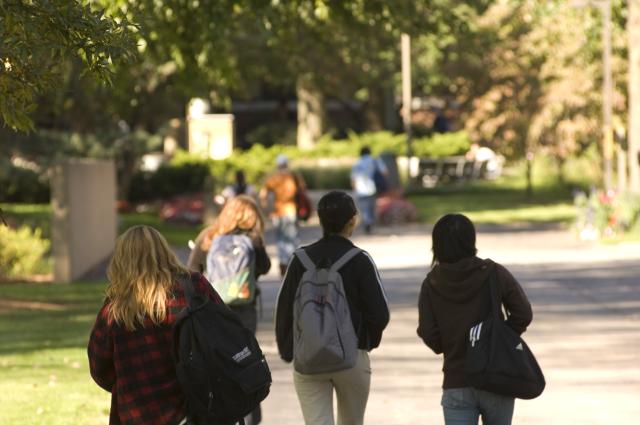 New Student Orientation Presentation
Couldn't join us for an in-person graduate student orientation? Download our guide and see our top tips for new students.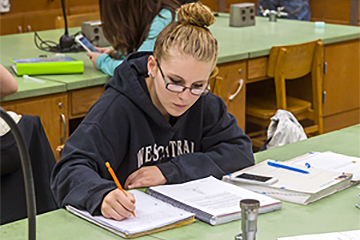 Graduate School Funding
Explore opportunities to support your studies with these special resources.
Graduate Alumni Spotlight
Meet Ashreet Mishra, a Mechanical Engineering master's student who conducted patent-pending research on water.
Graduate Student Checklist
Admitted and accepted to a PNW graduate program? Check off these steps now to be ready to start strong!
Activate your Purdue career account and set up your PNW student email (Gmail) account. Please visit Information Services – Students web page for more information.
Check out funding, including financial aid, grants, scholarships, or loans if necessary. Visit the Financial Aid Options website or Graduate Studies' Scholarships website for more information.
Ask your program for the date you are expected to arrive and determine how you will arrive to the area. Visit the campus housing web page for more information.
Update your personal information in myPNW. Visit myPNW and go to Academics tab, click the "Access all of your personal student and financial information" link under the Student Self-Service section. Add or update your emergency contacts, mailing address, email, ethnicity/race, and gender identity.
Register for classes and purchase textbooks. Visit the class schedules and course descriptions web page and bookstore website for details.
Pay tuition and fees by the due date. Visit the Bursar's Office for what you need to know about paying your bill.
Attend the New Graduate Student Orientation. Each spring and fall semester on the Tuesday before classes begin, the Graduate Studies Office hosts a convocation to welcome new graduate students to PNW. Be sure to watch your email for more details.
Sing up for Alert Me! emergency text messaging service.
Are You an International Student?
Make sure you fulfill the vaccinations requirements.
Provide the proof of health insurance.Visit the International Student Insurance Information web page for more information. You can also see our full pre-arrival and orientation guide!