Student Resources
Students enjoy unique experience in research, leadership, mentoring and studying abroad. This intense focus makes them outstanding candidates for graduate school and the workforce.
Peer Mentoring
The peer mentoring program drives college success by connecting incoming freshmen with current Honors College students months before they arrive at the university.
Teaching Assistants
Upper-class students in Honors College may apply to be teaching assistants (TAs) and work with new students in introductory courses.
Typically reserved for graduate students, this exclusive opportunity helps TAs gain valuable experience developing course lessons, leading class sessions and tutoring freshmen. Students, in turn, benefit from having fellow students they can turn to for information and guidance.
Research Opportunities
Students have the opportunity for one-on-one research with faculty in you degree program by completing stacked course research projects with the Honors College. You can take courses that interest you, complete intriguing research and gain real-world experience that will help you in the job market!
Our students have won awards at Student Research Day, presented research at national conferences, and had their work published in undergraduate research journals.
Study Abroad
Students who study abroad engage deeply with another culture, learn about themselves and gain valuable perspective that helps them be engaged citizens. Our students have studied abroad in the UK, Italy, Spain, France, Japan and Nicaragua, over periods ranging from spring break to a full year!
We encourage study abroad with specialty scholarships, and we also assist students in applying for external funding, such as the Gilman scholarship.
See study-abroad opportunities
Internships
Honors College students can pursue a for-credit internship as part of their honors curriculum. As interns, students gain on-the-job experience, make valuable connections and learn about themselves and their goals. To learn more, please visit your Honors College academic advisor.
Honors College students have recently completed internships at organizations including:
Disney World
Arcelor Mittal
John Deere
Porter Regional Hospital
Indiana Department of Transportation
Stanford Universit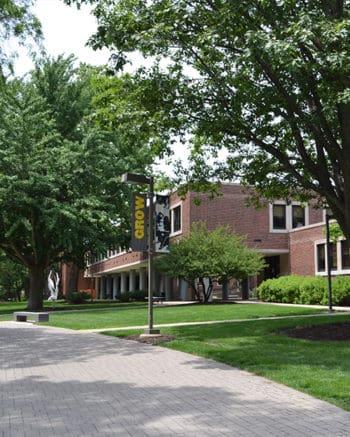 The Honors College Living Community
Located on the third floor of Griffin Hall, this exclusive housing option allows students to room with their Honors friends while taking advantage of special programming
---
Explore PNW Housing