Hospitality Students To Present Global Food Fest
November 4, 2021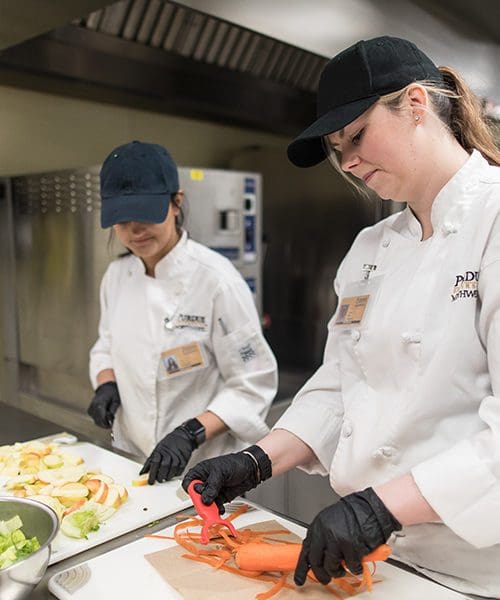 Tocayos Express, Curbside Dogs, Chef it Up, Purdue Indian Student Association, Fudge Puppies, Power Nutrition, Potbelly and Chick-fil-A, have joined the Global Food Festival.
Eighteen students enrolled in the White Lodging School of Hospitality and Tourism Management (HTM) will produce the inaugural Global Food Festival. The event, which will celebrate ethnic cuisine from some of the area's best known restaurants and food trucks including, Las Mamacitas Food Truck, Naan & Kabob, La Katrina Autentica. 
The event will take place on Monday, November 8, 2021.  It is an outdoor event and will take place rain or shine in the parking lot adjacent to the White Lodging School of Hospitality and Tourism Management from 11 a.m. until 2 p.m.
The Global Food Festival is designed to give students first-hand experience in the growing meetings, exhibitions, events and convention (MEEC) management industry. The event is designed to draw attention to PNW's Roaring Ahead 5/75 anniversary by celebrating the diverse student population as well as increase exposure and knowledge to the region's hospitality industry about the robust classes, variety of degrees and quality of HTM instructors. 
Food vendors will be providing free sample-sized delicacies to all attendees, as well as having additional food items for sale.
For more information contact Godwin-Charles Ogbeide, Speros A. Batistatos or student Co-Chairs: Marketing Chair Kayla Harmon (219-945-6484) or Logistics Chair Juliana Phelps (219-816-0430).