Services
Explore the many services we offer, from borrowing materials from other libraries to placing items for your students to use…even renewing books when you need a little more time.
Interlibrary Loan
Our Interlibrary Loan service allows current PNW faculty, staff, and students to borrow material that is not owned by our library.  Your request can be submitted through Tipasa, our cloud-based management system that enables users to place, track, and keep a history of requests from a personal online account.
Books are generally delivered within 7 days and articles within a few days. The loan period of physical items are subject to the lending libraries' policies and the articles are yours to keep.
Each user must register for an account in Tipasa.
In very rare cases, a fee might be required for the requested item. If this is the case, the patron will be contacted by the interlibrary loan staff for approval to proceed with the request.
User Instructions
New Tipasa Users
Click on the box, "Hammond Campus Tipasa" or "Westville Campus Tipasa" depending on where you want to receive your material
Click the "CREATE ACCOUNT" link
You will be taken to a screen where you are instructed to enter identifying pieces of information to create your account
Click "CREATE"
You may now login with the account credentials just created
Users who had an ILLiad account will need to do the following the first time at Tipasa login:
Click the box, "Hammond Campus Tipasa" or "Westville Campus Tipasa" depending on where you want to receive your material
Click the "FORGOT PASSWORD" link
You will be taken to a screen where you are instructed to enter your PNW email address
After entering your email address, click "REQUEST NEW PASSWORD"
An email will be sent to your PNW email address with instructions and a link to set your password in Tipasa
Contact Information
Hammond Campus
Student Union Library (SULB) Building – Second Floor
(219) 989-2224
libillin@pnw.edu
Monday to Friday: 8 a.m. to 5 p.m.
Westville Campus
Library-Student-Faculty (LSF) Building – Second Floor
(219) 785-5248
PNW_IPN@pnw.edu
Monday to Friday: 8 a.m. to 5 p.m.
PurdueBorrow
PurdueBorrow is a resource sharing tool between all Purdue campuses.  PNW students, faculty, and staff can now directly request physical items from Purdue West Lafayette and Purdue Fort Wayne from within the library's catalog.
Lending policies are defined by the lending institution and patrons can request specific items from a specific institution.  The patron can pick up and return items to an institution in the network.   In addition, students, faculty, and staff can travel to all Purdue campuses and check out items with your PNW ID.
How does it work?
Perform your search in PNW's catalog
Sign in with your Purdue account and Boilerkey
Select the item you want from another campus
Click on the campus name underneath "Get It From PurdueBorrow"
Click "Request" underneath "Get It From PurdueBorrow"
Choose the Pickup Institution (Campus) and Location (Library)
Send Request
Course Reserves
Reserves are course materials which University Instructors make available for their students to use.
Leganto is our new course e-reserve service that makes it easy to create, access, and manage course resource lists.  Instructors can build, maintain, and share resource lists of all material types and library staff can provide resources efficiently.
Students and faculty have access to course materials 24/7 through Brightspace.
Reserve Locations
Available digitally via Brightspace.
Reserve FAQs
Who can access a Reserve?
Purdue University Northwest Faculty, students, and staff
How do I find a Reserve?
How long can I access a Reserve?
Reserve materials can be viewed and accessed for the period designated by the instructor
Advantages of Reserves in Brightspace:
Students easily access lists for all their courses in one place 24/7
Engage with the resources, comment on readings, make recommendations for your class and the library
Build a personal collection of resources to use at other times
How do I place material on Reserve?
Create lists of up-to-date materials gathered from a range of sources including the Library collection, eBooks, scholarly articles, videos, newspaper articles, websites, etc. and utilize Leganto to add to your courses in Brightspace
For physical items, complete the Library Reserve Request Form and email or take to the University Library's Public Services Desk.
Interested in learning more about E-Reserves?
What may be placed on Reserve?
E-books
Articles available online or uploaded
Old exams, lecture notes, study guides
Videos and other media
What may not be placed on Reserve?
Multiple scanned copies (Copyright Law)
How long does material remain on Reserve?
Reading list can stay in Brightspace until removed by Instructor
Instructors can also set it to have certain material viewable for a limited amount of time
Why use Leganto?
24 hour access to course material
Easily manage and update course resources based on your course needs
Look at statistical usage of materials by students
Set your list to be viewed by your students only, or any student
Laptop Checkout for Students
Each campus library has a set of Dell Latitude Laptops and Chromebooks for our PNW students to borrow. Laptops/Chromebooks can be checked out at the Public Services Desk.  They are first come first serve basis and we do not allow holds.
Borrowing a laptop
Laptops are available to students for semester checkouts
To borrow a laptop, you will need your student ID card
The laptop will have a specific login and password issued to you upon checkout
By borrowing a laptop, you are agreeing to the "Laptop Loan Regulations"(see below)
Returning a laptop
Please return laptops to the PNW library
Laptop loans cannot be renewed, however, depending on the availability of laptops, a student may check out a different laptop when they return the first one
Laptops are loaned to currently enrolled Purdue University Northwest students
Laptops are loaned out for the semester
Laptop loans are not subject to renewal. However, depending on the availability of laptops, a student may check out a different laptop when they return the first one
Students understand anything saved to the computer should be saved to a flash drive or their google docs
A student's privilege to check out a laptop will be revoked for two months after their 3rd time receiving a long-overdue notice
Students will be notified of their second "excessive overdue" occurrence that a third instance will result in the suspension of borrowing privileges
Students are responsible for any/all equipment that is missing or damaged

Students will incur replacement fees
Students will not be able to check out a laptop until fees for damages are paid

Laptops are checked out on a first-come, first-serve basis. There is no waiting list
Laptop loans may have agreements/regulations that require laptops to stay in the country. Visit  5 Questions to Ask Before Taking Your Laptop Abroad for important information should you plan to travel out of the country for a conference, research, study abroad or any other Purdue business matter
Please do not try your own repair and improvement projects on the equipment. While it may be very tempting to open up the computer and check out what's inside, please don't. The computers are under warranty through both the computer vendor and through PNW. However, if the computer shows signs of tampering, there is a chance the warranty will be void and any repair costs will come back to you
Recommend a Purchase
Looking to recommend a purchase to the PNW library? Here's the process.
Please search PRIMO, the library's search and discovery tool, to verify library holdings before submitting a request for purchase.
If you are requesting a purchase, please supply us with as much bibliographic information as possible. For bibliographic information, you can search WorldCat, online booksellers or publishers' catalogs.
Ready recommend a purchase to the library?
For more information, contact Collection Development Coordinator Sammy Chapman at schapma@pnw.edu or (219) 989-2903.
Request an Instruction Session
PNW library liaisons have expertise in specific areas and can work directly with faculty, staff and students to provide programs, services and library collections.
Request a Library Instruction Session
Librarians are available to meet your class in Hammond, Westville, Virtually, or be Embedded into your Brightspace course.
Please book your sessions as early in the semester as possible. We ask for one-week advance notice so we can prepare.
Faculty are asked to meet with librarian as soon as possible, bringing a syllabus and an assignment for session preparation.
Instructors should plan to be present for the session.
One session is good, but multiple sessions can really re-inforce information literacy learning.
The library uses screen sharing software that allows you to see a librarian's computer screen from your computer off campus to view a personalized demonstration on library resources. Contact your subject specialist to make an appointment via email or by telephone at the numbers below.
Hammond: 219-989-2676.
Westville: 219-785-5248.
Library Liaisons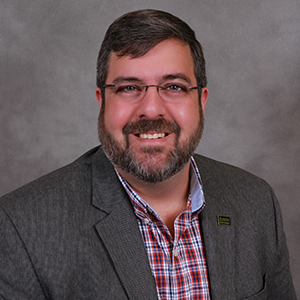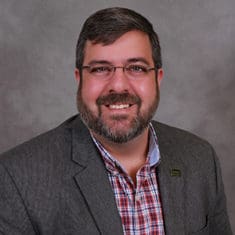 Reference Librarian Manager/University Archives

---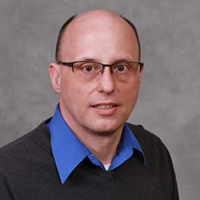 Business & Science Librarian

---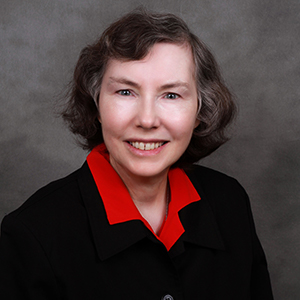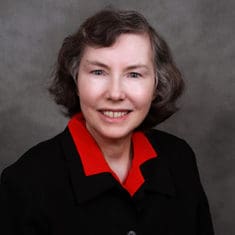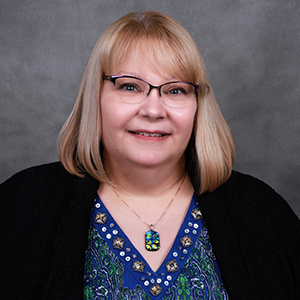 Library Database/Technical Matters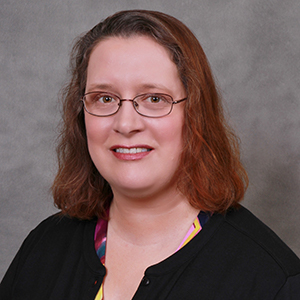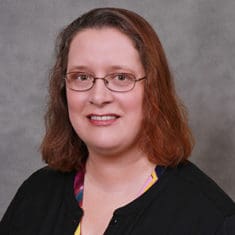 Tricia Jauquet
Technical Services Librarian

---