About AHEC
Hosted by Purdue University Northwest's College of Nursing, NWI AHEC strives to establish educational, recruitment and outreach programs, interprofessional collaborations and professional training in eight counties of Northwest Indiana: Lake, Porter, LaPorte, St. Joseph, Starke, Marshall, Newton and Jasper.
What the Heck Is AHEC?
The AHEC (Area Health Education Center) program was developed by Congress, in 1971, to recruit, train and retain a health profession workforce committed to providing care, for underserved populations, in urban and rural communities. AHEC is a nonprofit organization funded by federal and state grants.
Explore the Indiana AHEC Network
The "Baby Boomers" are rapidly approaching retirement age. When this generation is no longer part of our workforce, many job vacancies will be created causing a huge shortage in healthcare fields throughout the US.
There is concern for the lack of trained professionals to fill the vacancies and as this large population ages, their need for medical care increases. There simply will not be enough healthcare professionals to meet the growing needs of this aging population.
The lack of diversity is another issue to consider among healthcare providers. Most often people are more comfortable interacting with cultures and backgrounds, similar to their own. Language barriers are often a problem in communicating ailments and receiving treatment or proper care.
Therefore, there is need to increase the number of students going into health careers and the diversity of students entering these fields. It is extremely important to the health and well-being of our society.
Lastly, rural communities are faced with challenges accessing health care, such as long distance travel,  shortage of healthcare workers and the impact of socioeconomic factors.
AHEC focuses on providing exposure, education, and training for current and future health care professionals. This is accomplished by developing and maintaining academic and building community partnerships.
Today, the national AHEC network consists of more than 300 AHEC program offices and centers, operating in almost every state and the District of Columbia. AHECs are embedded in the communities they serve, which positions them, to respond rapidly to local and regional healthcare issues and the emergent training needs of health professionals, health professions students, and interprofessional teams.
AHEC's work collaboratively with approximately, 120 medical schools and 600 nursing and allied health schools, to improve health for underserved and under-represented populations.
NWI AHEC Mission
To increase diversity, distribution and quality of health care providers for underserved populations in the urban and rural communities.
NWI AHEC Goals
To provide educational and training programs to help increase the healthcare workforce in underserved and rural communities. This is accomplished by:
NWI AHEC provides educational programming for students in grades 8-12, todevelop a workforce pipeline in the health care field, with a focus on students in urban and rural communities.
Classroom presentations
Health fair exhibits
Teaching models and resources
Fieldtrips and shadowing experiences
Summer camps and enrichment programs for students
NWI AHEC engages students enrolled in health profession programs, by providing experiences and exposure within the underserved urban and rural communities.
AHEC Scholars Fellowship Program
Establishing clinical rotation sites in underserved areas
Facilitating cultural awareness activities
Providing opportunities for service learning through volunteering and being role models for youth
NWI AHEC provides support for professionals currently practicing,in the health care field by assisting with resources, access to technology and continuing education opportunities for practitioners working in urban or rural under-served communities.
Promoting links and resources to current information on best practices
Promoting continuing education programs
Sponsoring attendance at conferences
Assisting preceptors of health profession students
Contact Us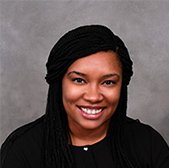 Monique Walker, MPH
NWI Center Director

---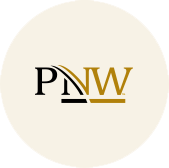 NWI AHEC Advisory Board
NWI AHEC's advisory board represents professionals in health care, education, workforce development and community organizations.
Sara Adams PhD, RN, Assistant Professor, Indiana University Northwest

Tonya Aerts, BS, PLTW Biomedical Science Teacher / HOSA Advisor, New Prairie High School

Mike Bayci, VP of Support Services, Franciscan Health Rensselaer

Raquel Castro, RN / PNCC, Program Manager, HealthVisions Midwest

Ron Donahue, Owner, Indiana Health

S. Kim Genovese, Ph.D., RN-BC, Associate Professor of Nursing, College of Nursing, Valparaiso University

Jennifer Hippie, Master of Social Work Field Coordinator, Indiana University Northwest

Lisa Hopp, RN, Former Dean, College of Nursing, Purdue University Northwest
Marsha King, DNP,MBA,RN,NEA-BC,CNE, Dean of the University, University of St. Francis – Crown Point

Donna Krause, CDA, LDH, MPA, Assistant Dean, CHHS, Program Director & Clinical Associate Professor , Indiana University Northwest

Peter Linden, Ph.D, Campus President, Ivy Tech Community College – Michigan City

Christine McCullum, RN, Health Science Instructor, Hammond Area Career Center

Robyn Minton, VP of Operations, Center for Workforce Innovations

Theresa Mince, NEP Community Wellness Coordinator, Purdue Extension

Lynn Olszewski MS, RN, Center Director of NW IN AHEC – Retired

Richard Sapper, WorkOne Manager, WorkOne Hammond, Gary, Morocco & Rensselaer

Rondi Wightman, MSW, LCSW, CADC, NASW-IN Region 1 Representative

Lynn Wilson MS, Ed, CTE Health Science Education, Portage High School