On the Fast Track to Success – Meet PNW Graduate Nicholas Packwood
May 14, 2021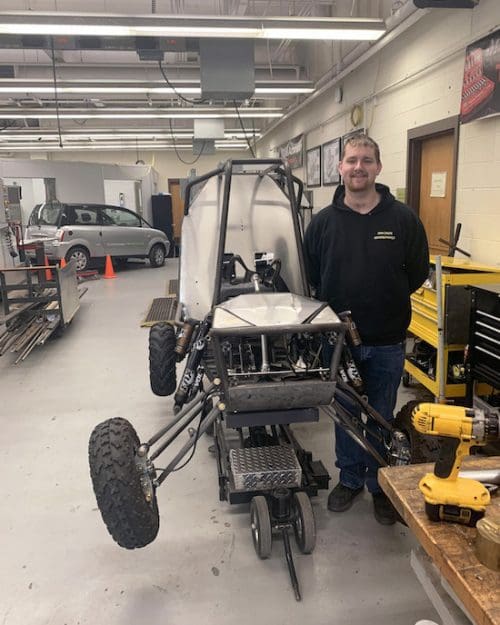 As far back as he can remember, Nicholas Packwood, '21, has been interested in mechanical engineering. But it was his experience at a Purdue University Northwest engineering summer camp for high school students where he decided upon a college and a major.
"I attended the engineering summer camp thinking I would go into engineering," says Packwood, a mechanical engineering technology major. "But after getting a glimpse of the Baja car and finding out about the mechanical engineering technology degree – I knew that's exactly what I wanted to major in and nothing could change my mind."
Building Real-World Knowledge
The Crown Point native went on to spend much of his college career working as part of the PNW Society of Automotive Engineers Baja (SAE Baja) team. "Every year I was able to expand my knowledge past the classroom," says Packwood. "I was able to take what I learned in the classroom and apply it in a real-world setting with SAE Baja – it gave me a solid foundation for my college career."
As co-captain of the team, he credits much of his success to the supportive friendships he built with his fellow teammates. "When we're not making, testing or working on something, we're doing our homework in the lab classroom," explains Packwood. "I wouldn't be as successful if I wasn't a part of this team; they have helped me really grow outside of the classroom."
Gaining Valuable Experience
Outside of the PNW SAE Baja team, Packwood was inducted into and served as the secretary for Tau Alpha Pi, the national honor society for engineering technology. He gained valuable experience by working as a manufacturing lab assistant at PNW, a design and development tech at PNW's Commercialization and Manufacturing Excellence Center (CMEC), and a manufacturing engineering intern at Bernard Welding in Beecher, IL.
"The internship really gave me a good insight on industry in general," says Packwood. "I worked with the manufacturing and engineering sides, the assembly workers all the way up to the production managers, that gave me a greater understanding of the practices and principles of techniques like Lean and Six Sigma. It also helped me build my communication skills."
Packwood was able to transfer 25 high school credits towards his degree and over the course of several semesters he took 18 credit hours and summer courses, which provided him with enough credits to graduate with a bachelor of science degree in three years. He is also a participant in the 4+1 program for the College of Technology which means he will be returning in the fall to finish his master's degree in Industrial Engineering Technology.
The 4+1 program allows students to receive both a bachelor's and master's degree in five years – four years in Packwood's case – by allowing undergraduate students to take graduate level courses during their senior year. These courses count towards graduate credits, leaving students with only a year left to complete their master's degree.
Reflecting on his experience at PNW, Packwood had some words of advice: "Find a club or organization that you are interested in. It will help you develop people skills, gain experience and make you a more well-rounded job candidate."
---
Who Inspired You?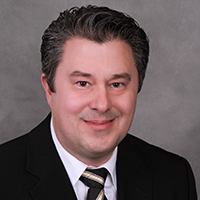 Rick Rickerson, Laboratory Administrator, College of Technology
"If I had to pick just one person, it would be Rick. He's the person I see the most because I work in the shop with him. Every day he tells me to do better, think more and increase my potential."