PNW professor awarded fellowship by the Software Sustainability Institute
March 1, 2023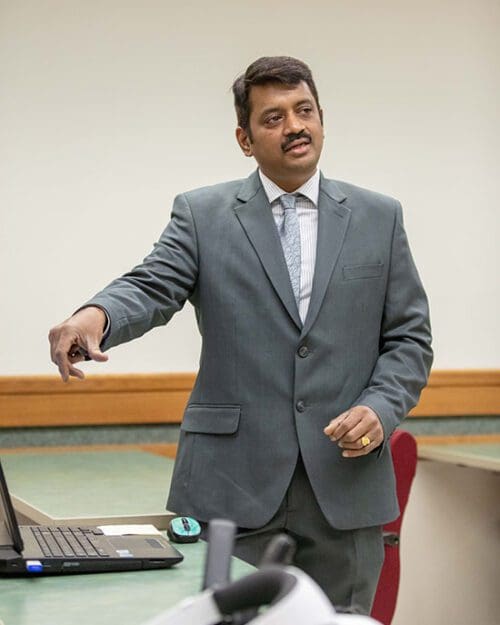 Purdue University Northwest (PNW) faculty member Magesh Chandramouli has been awarded a fellowship by the Software Sustainability Institute (SSI). Chandramouli, professor of Computer Graphics Technology in the College of Technology, is one of 24 fellows, including six international fellows, named by the United Kingdom-based institute in 2023.
"This recognition by the Software Sustainability Institute is an endorsement of Dr. Magesh Chandramouli's computational expertise in the fields of virtual, augmented and mixed reality and recognition of the university's excellent reputation," said Niaz Latif, dean of the College of Technology at PNW. "Purdue Northwest students will benefit from his research in these emerging fields."
"I'm grateful for this opportunity," said Chandramouli. "The fellowship provides a platform to connect with members in the research community on an international level. The diversity of the group will provide a good perspective of how people are using the same tools for different purposes. It's a very refreshing approach where people from many different backgrounds are doing amazing work using a wide range of software for a variety of different projects."
The 15-month fellowship brings together academics and experts in the fields of software development, project and program management, training and research in order to facilitate the advancement and sustainability of software in research.
"By establishing a network of Fellows with diverse backgrounds, we can better understand the challenges and opportunities around improving computational practice across the research landscape," said Rachael Ainsworth, community manager at SSI. "We believe the best way to engage with the research software community is to empower those who are already promoting better software practice in their domains with funding and visibility to run their own events and train and nurture their communities."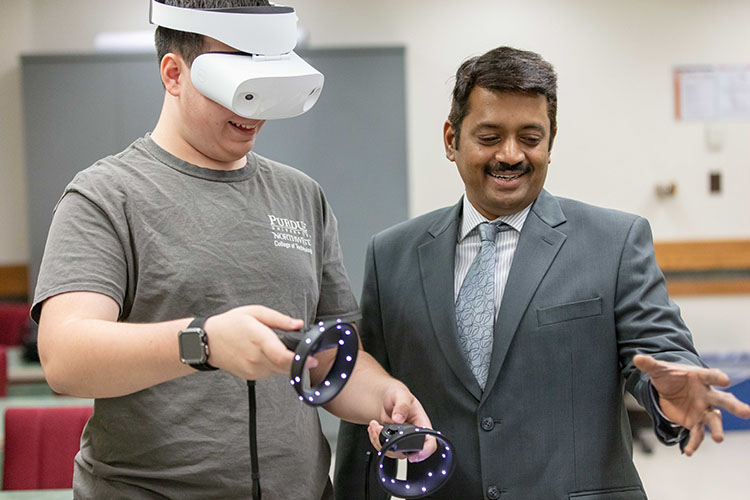 Chandramouli, author of the textbook 3D Modeling & Animation: A Primer (Taylor & Francis Publishers/CRC Press), plans to use his fellowship to focus on increasing engagement of the academic research and industrial community in the development of user interface (UI) and intuitive UI/human computer interface (HCI) for virtual reality (VR), promoting open data sharing with respect to UI/HCI in virtual and augmented worlds, as well as the reusability of existing and ongoing UI/HCI work for seamless cross-platform access. This fellowship will allow Chandramouli the opportunity to integrate his knowledge and experience using VR-based tools and techniques gained through projects funded by National Science Foundation (NSF) grants.
"I will be conducting online workshops and facilitating discussions on how people are using virtual reality and what types of user interfaces they are using," explained Chandramouli. "That information could provide better insights into VR research, help determine how the work can be mutually shared and ultimately result in the improvement of the current software."
Chandramouli plans to bring his fellowship experience into the classroom. "Teaching and research are extremely interrelated," said Chandramouli. "By participating in this initiative, expanding and improving on my research, what I learn from this effort will improve my teaching and benefit the students in my classes."
Since 2010, the Software Sustainability Institute has facilitated the advancement of software in research by cultivating better and more sustainable research software to enable world-class research. The Institute is based in the United Kingdom at the Universities of Edinburgh, Manchester, Oxford and Southampton.