Bachelor's Degree in Applied Mathematics and Statistics
Concentration: Secondary Teaching (BS)
Request Information
Loading...
Program Intro
Secondary teaching engages in rigorous coursework as well as intensive pedagogical training. Our program is delivered collaboratively with Purdue University Northwest's School of Education and Counseling and is designed to prepare aspiring middle and high school mathematics instructors.
Department of Math and Statistics
In this program, you'll learn how to reason and communicate mathematically. This prepares you as a prospective teacher to promote the same abilities in your students so they can meet state and national standards. Field experience and training on a variety of technological tools provide you with resources you'll use in the classroom for years to come.
Curriculum Overview
This 120-credit-hour program features coursework in classical and applied mathematics as well as the pedagogical frameworks to teach them. You'll dive deep into concepts of geometry, statistics and other core classes you'll teach at the middle and high school levels and complete a student teaching experience.
Highlights
Local school districts trust in the quality of our program, as evidenced by their frequent calls seeking graduates with this concentration. With most districts experiencing a shortage of qualified teachers, all recent graduates of the program who have applied for middle/secondary school teaching positions have received multiple offers.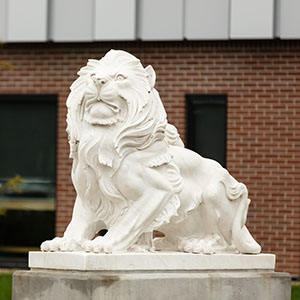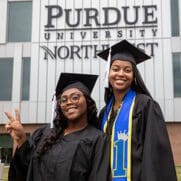 Outcomes
Upon graduation, you'll be able to demonstrate a deep conceptual understanding of mathematical and pedagogical content knowledge as well as the psychological and sociological aspects of mathematics learning.
In order to graduate with a teaching certification, you are required to pass the state teaching licensure exam.
Scholarships
There are multiple scholarships available to students in this program, including:
Clark Memorial Scholarship
Thompson Endowed Scholarship
Department of MSCS Scholarship
Beyond the Classroom
We encourage you to get involved in professional organizations such as:
National Council of Teachers of Mathematics (NCTM)
Indiana Aspiring Educators (an affiliate of ISTA, the Indiana State Teachers Association)
Accreditation
The Secondary Mathematics Teaching concentration supports the Council for the Accreditation of Educator Preparation (CAEP) accreditation of the School of Education. CAEP requires separate accreditation for each teaching discipline.
The Secondary Mathematics Teaching program is accredited through the National Council of Teachers of Mathematics and Indiana Specialized Professional Association program review process.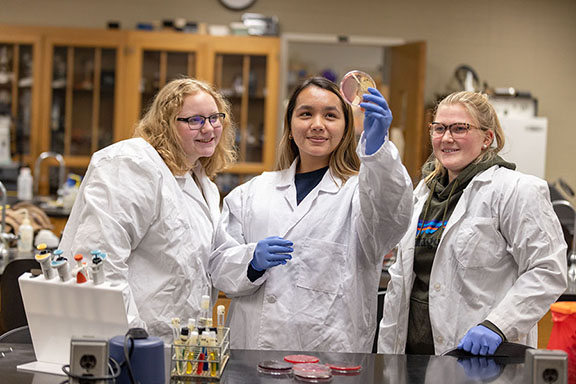 Earn a Bachelor's Degree in Applied Mathematics and Statistics with a Concentration in Secondary Teaching
Purdue University Northwest's applied mathematics degree with a secondary education concentration enables you to combine field experience and classroom tools for methods that you will use in your own classroom for years to come.
To see how a bachelor's degree in applied mathematics and statistics with a concentration in secondary teaching from PNW opens doors, from corporate boardrooms to non-profit leadership, take the next step today!