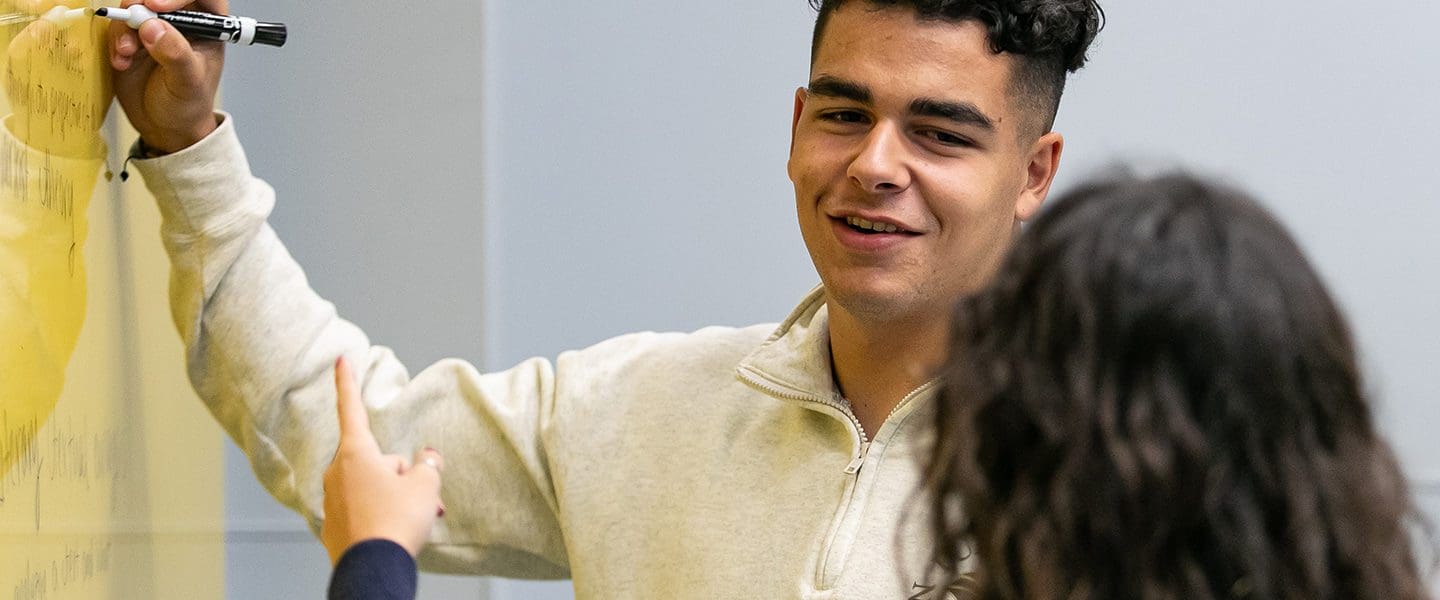 Organizational Leadership and Supervision
Bachelor of Science
Request Information
Loading...
Program Intro
As you develop leadership skills, you will learn more about national and global-technology enterprises and deepen your understanding of how policies and law affect technology innovation and organizational leadership.
Department of Construction Science and Organizational Leadership
Our faculty have a wealth of real-world experience and are leaders in their respective disciplines. You will be mentored by experienced instructors and train in real-life laboratories and settings, gaining a theoretical and hands-on understanding of what it takes to succeed in organizational leadership and supervision.
Program Educational Objective One
Graduates of the Organizational Leadership and Supervision Bachelor of Science program will lead people and organizations as they advance in careers as human resource, safety, and supervision professionals
Program Educational Objective Two
Graduates of the Organizational Leadership and Supervision Bachelor of Science program will develop and grow professionally after graduation in order to remain effective as they practice within their field.
Program Educational Objective Three
Graduates of the Organizational Leadership and Supervision Bachelor of Science program will demonstrate professionalism and ethical behavior in making decisions in leadership and management roles in business, institutional, and technical settings.
Graduates of the Organizational Leadership and Supervision program have:
a.) An ability to apply knowledge of mathematics, science, and applied sciences.
b.) An ability to design and conduct experiments, as well as analyze and interpret data.
c.) An ability to formulate or design a system, process, or program to meet desired needs.
d.) An ability to function on multidisciplinary teams.
e.) An ability to identify and solve applied science problems.
f.) An understanding of professional and ethical responsibility.
g.) An ability to communicate effectively.
h.) The broad education necessary to understand the impact of solutions in a global and societal context.
i.) A recognition of the need for and an ability to engage in life-long learning.
j.) A knowledge of contemporary issues.
k.) An ability to use the techniques, skills, and modern scientific and technical tools necessary for professional practice.
Curriculum Overview
Students will learn how to lead in a variety of scenarios, from innovative technology organizations to global teams undergoing organizational change.
You can currently complete this degree at PNW's Hammond campus.
Highlights
Leaders in business, industry and labor make up the Organizational Leadership and Supervision Industrial Advisory Committee Members work closely with faculty and administration to prepare the community's future work force.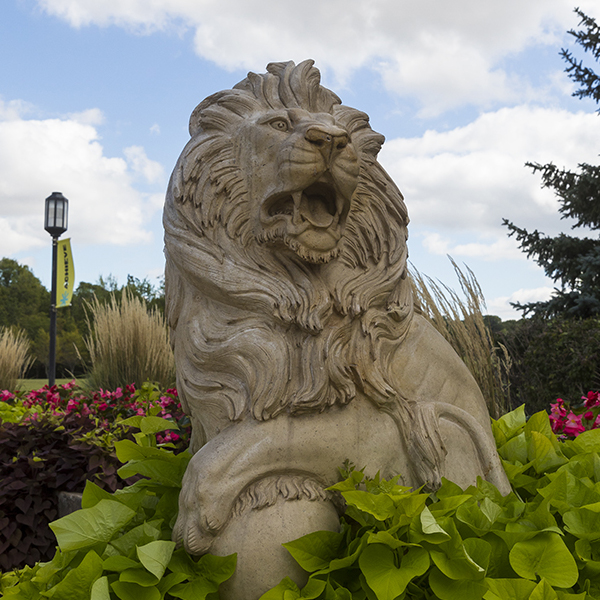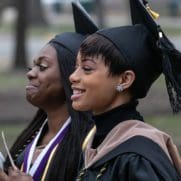 Outcomes
Many of our graduates pursue careers as corporate presidents and/or CEOs, project managers, production supervisors, project scheduler, human-resource specialists, business administrators and talent-acquisition supervisors.
Scholarships
Career Paths
Project Manager: $68,886
Production Supervisor: $55,000
Human Resource Specialist: $46,191
Operations Manager: $66,754
Employers
NIPSCO/NiSource
Gariup Construction
British Petroleum (BP)
United Parcel Service (UPS)
Accreditation
The Organizational Leadership and Supervision Bachelor of Science degree program is accredited by the Applied and Natural Science Accreditation Commission of ABET. This ensures that the program is independently reviewed and meets the quality expectation for that profession.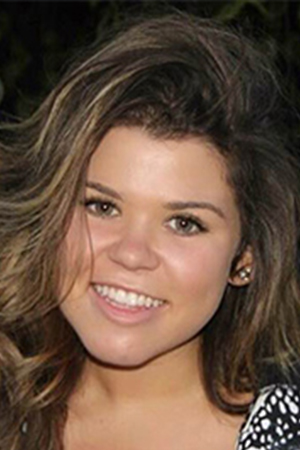 I love the fact that my classes teach me academic knowledge along with the practical skills I need going out into the workforce. The small class sizes and the personal interactions with my professors and office staff have made my journey towards earning my degree in OLS both rewarding and exciting.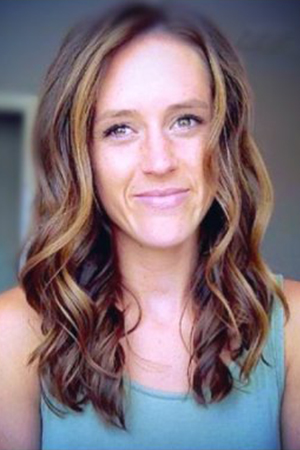 The OLS program allowed me to see many aspects of different organizations as well as the fundamentals of what it takes to stand out in the business world. I had teachers who were attorneys, engineers and doctors, all with very helpful information to not only help me with the degree program but my future career too.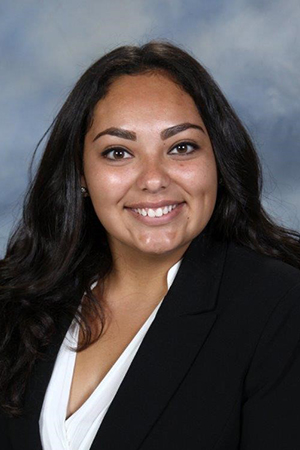 The school is widely recognized for academics and research, so that is why I decided to choose to attend Purdue University Northwest. To date, I have worked three paid internships since joining the OLS-EHS program.
Meet the Faculty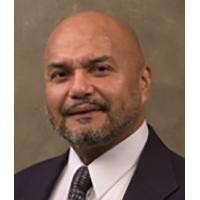 Professor, Organizational Leadership and Supervision

Professor of Organizational Leadership & Supervision, with research and teaching focus in leadership education and training, diversity management and creative problem-solving.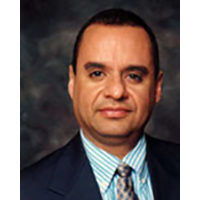 Associate Professor, Civil Engineering Technology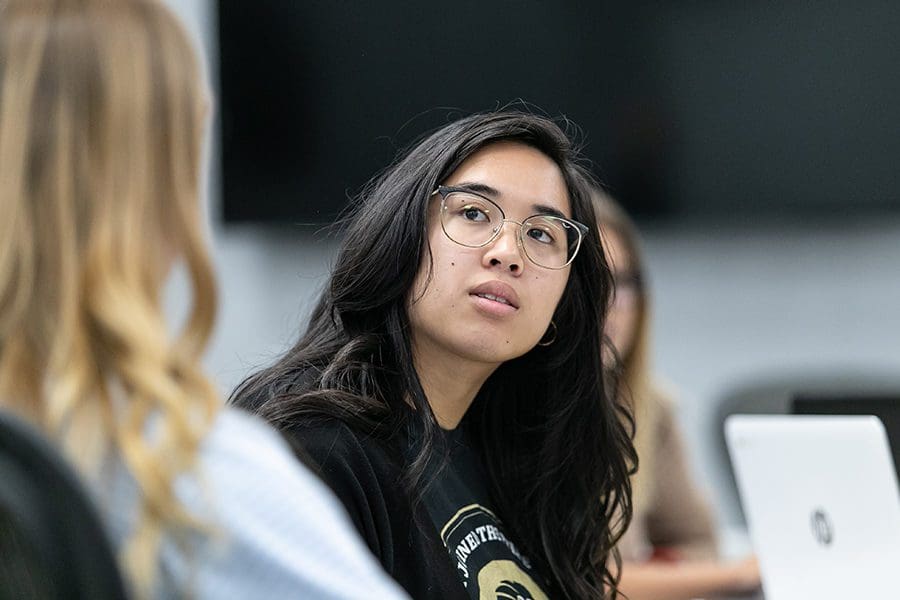 Take the Next Step
See how a PNW degree opens doors, from corporate boardrooms to non-profit leadership.