Purdue University Northwest to commemorate Juneteenth with a Celebration of Freedom
June 13, 2022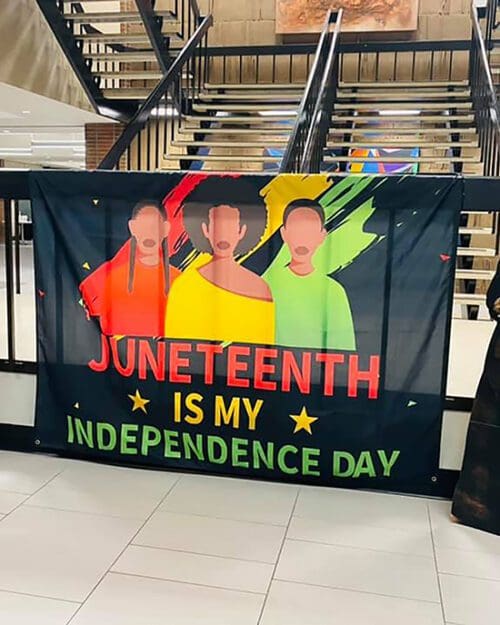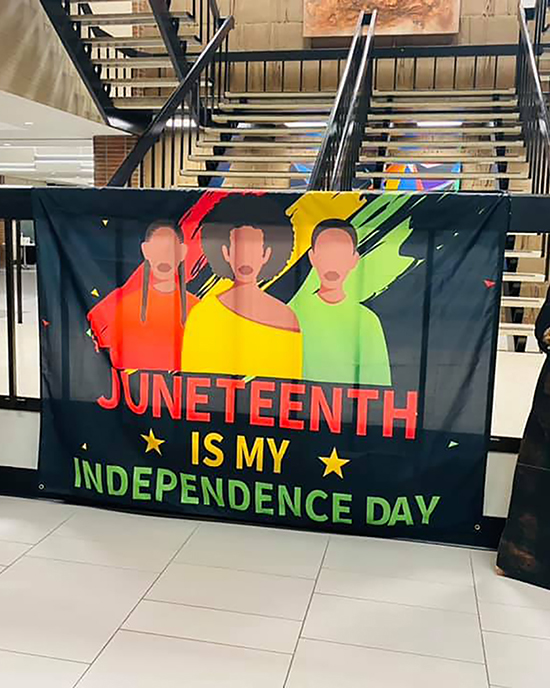 Purdue University Northwest (PNW) will celebrate Juneteenth from 11 a.m. to 2 p.m. on Saturday, June 18 in Founders Plaza north of the Student Union and Library Building, 2233 173rd Street, Hammond, IN. The event is family-friendly, free and open to the public.
"Juneteenth has long been an important holiday for African Americans," said Wendy St. Jean, associate professor of History in the College of Humanities, Education and Social Sciences at PNW. "It commemorates the day, June 19, 1865, when news of freedom finally reached African Americans in Texas. It is a day we should all celebrate because, as a nation, we came much closer to fulfilling the promise of the Declaration of Independence that 'all men are endowed by their creator with the right to life, liberty and the pursuit of happiness.'"
Titled "A Celebration of Freedom," the event is a collaborative effort by faculty, staff and student leaders coming together to plan the celebration.
Festivities will feature live music, free food, games, giveaways and arts and crafts, including beading bracelets and a painting activity inspired by Henry Ossawa Tanner's famous work, "A Banjo Lesson." In addition, ThrillAmaze Mobile Family Entertainment will provide additional fun with laser tag and a skate rink.
"We are excited to partner with former Purdue Northwest students and local Black business owners, Kenny Beckett and Dwayne Hunter II," says Brooke Hewson, assistant director of student engagement in the Office of Student Life at PNW.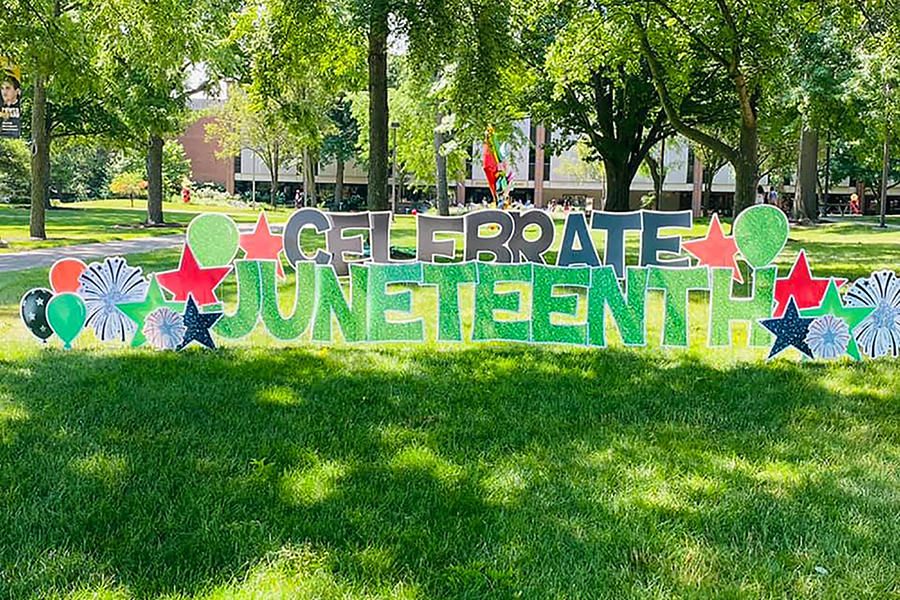 Beckett is the owner of Parlay Grill & Catering in Griffith, which will be providing food for the event. Hunter II is the founder and owner of ThrillAmaze.
The event serves as not only a celebration of the end of slavery, but an opportunity to learn more about this pivotal point in American history. "For me, the emphasis is on the educational opportunities," says St. Jean. "It is a way to introduce people to notable African Americans whose life stories may be unknown to them."
Educational stations will be set up at the festival and will include a scavenger hunt to identify African Americans who have been commemorated with monuments, a display on African American astronauts and coloring sheets featuring Black leaders.
Hoping to engage faculty, staff, students and the surrounding communities, St. Jean added, "I want students, visitors, neighbors and friends of all backgrounds to see that they are not just welcome at Purdue Northwest, but a vital part of our community."
In case of inclement weather, the event will be moved indoors to the Fitness and Recreation Center, 2320 173rd Street, Hammond, IN. For additional details, visit www.pnw.edu/juneteenth or contact studentlife@pnw.edu.