Sinai Forum: Dimensions in Testimony, Featuring the World Premiere of Interactive Biography with Holocaust Survivor Max Eisen
November 7, 2021 @ 4:00 pm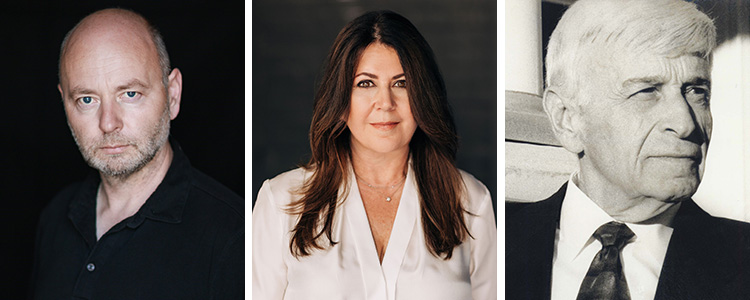 Join the Sinai Forum at Purdue University Northwest for Dimensions in Testimony, Featuring the World Premiere of Interactive Biography with Holocaust Survivor Max Eisen,
USC Shoah Foundation's Dimensions in Testimony enables people long into the future to converse with pre-recorded video interviews with Holocaust survivors. The pioneering project integrates advanced filming techniques, specialized display technologies and next generation natural language processing. Join Dr. Stephen D. Smith, the Finci -Viterbi Executive Director of USC Shoah Foundation and Heather Maio-Smith, CEO of StoryFile and the concept creator and producer of New Dimensions in Testimony, to learn more about this interactive archive. This program will feature the premiere of the interactive biography of Holocaust survivor, Max Eisen, who has shared his story of courage and survival at Auschwitz to warn of the dangers of hatred and discrimination.
Location
Purdue Northwest James B. Dworkin Student Services & Activities Complex
1401 South US HWY, 421
Westville, Indiana
*PNW will follow all state, local and university health and safety protocols. Should the situation in the surrounding community cause a change in the plans for these events, PNW would notify all ticket holders of the changes as soon as possible.
To request a disability-related accommodation, please contact the Office of Institutional Equity at oie@pnw.edu or (219) 989-2163 five days prior to the event.