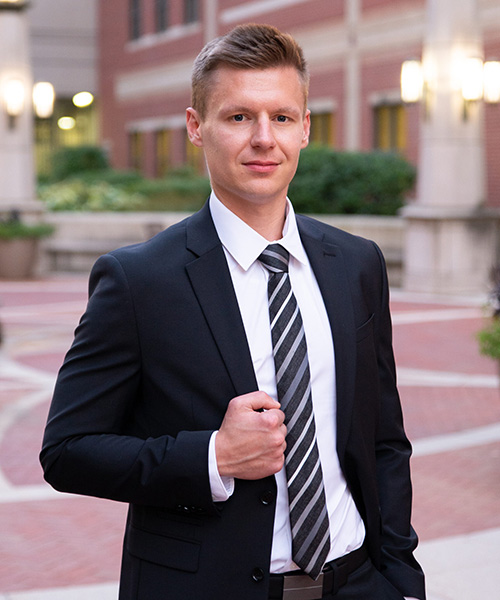 Jon Jachura
#PNWEngineeringProud
September 30, 2020
The School of Engineering is #PNWEngineeringProud of Jon Jachura. He is a 2013 BS in Mechanical Engineering graduate and a product manager at Dwyer Instruments.
Hometown: LaCrosse, IN
High School: LaCrosse High School, Class of 2008
PNW Degree
Bachelor of Science in Mechanical Engineering with a minor in Electrical Engineering, May 2013
Why did you choose your field of study?
I chose to major in Mechanical Engineering because I have always liked building things and have a fascination with how things work. Growing up and throughout high school, I was enthralled with building and designing mechanical and electrical devices, which really parlayed well into studying Mechanical Engineering.
Why did you choose PNW?
I chose to attend PNW because it was close to home and is a great, recognized part of the Purdue academic system.
What was your most rewarding academic experience at PNW?
During my senior year at the Westville Campus, our Senior Design project involved designing a natural gas power plant, with the end goal of becoming the "winning project bid" against other student teams. My team members and I spent many hours consulting real businesses, getting quotes from contractors, designing the layout (and building a scale model), constructing a full project quote breakdown and timeline, and countless other tasks. This project was a great experience in project management and teamwork. The semester culminated with a presentation of our project to university professors and representatives of local businesses. Our team's hard work paid off and we won the project! I had fantastic team members that I learned many skills from that I still use today.
Any specific classroom projects/learning experiences that have been beneficial?
I recall many laboratory assignments in my Fluid Dynamics and Heat/Mass Transfer courses that were tedious and very difficult at the time. The lab assignments were broken down as such: all testing and data collection done on week 1, lab report and presentation presented on week 2. The week between the testing and presentation date were always filled with hard work and late nights. Completing the technical writing and reports and presenting the information were beneficial and prepared me well for my career. These are skills that are necessary and that I use in the real world.
PNW Activities, Organizations and Teams
I do not recall being involved in any organizations or teams while I attended PNW. I was very focused on my academics and spent most of my free time in the study lounge in the basement of the Library-Student-Faculty Building (LSF) on the Westville Campus or in the Engineering lab rooms. Additionally, I held two jobs throughout getting my bachelor's degree. I worked at Troxel Dairy Farm and started at Dwyer Instruments as an intern before my junior year. I worked both jobs for many months, and maintained my employment at Dwyer, working a few days a week up until graduation (when I was hired on full time).
Faculty and/or staff members who helped you along your journey at PNW:
Dr. Larryl Matthews was one of the best teachers I've ever had. He put in a lot of work into developing the engineering program at Westville and really inspired me to do well and put in all the effort that I can. Dr. Shengyong Zhang is also one of my favorite professors. He is able to break down hard to understand concepts into more digestible smaller bits.
Awards received at PNW:
I received a scholarship from US Steel during my junior or senior year. US Steel was very involved with the engineering students and actively recruited.
Where are you currently working?
I started working at Dwyer Instruments in July of 2011. I started as an intern and worked for a Product Manager. After graduation, I was hired as a "Field Sales Engineer in training". In this position, I learned all the ins and outs of all the sensors and instrumentation that Dwyer manufactures. I then moved onto other roles, Inside Sales Engineer (ISE), then Field Sales Engineer (FSE). As an ISE I assisted Dwyer's Field Sales Engineers with technical sales support to original equipment manufacturers (OEMs).  As an FSE, I managed Dwyer's Midwest territory of IL, IN, KY, and WI for 3 years – primarily working with OEMs to specify Dwyer's sensors into equipment they manufacture. Currently, I am a Product Manager with Dwyer and I am responsible for developing, monitoring sales, and marketing for our process pressure product lines.
Final thoughts about your PNW education:
PNW is a great university. I appreciate the education they provided, the connections I made, and the time I spent there. I recommend PNW to anyone nearby in need of a great education.
Related Stories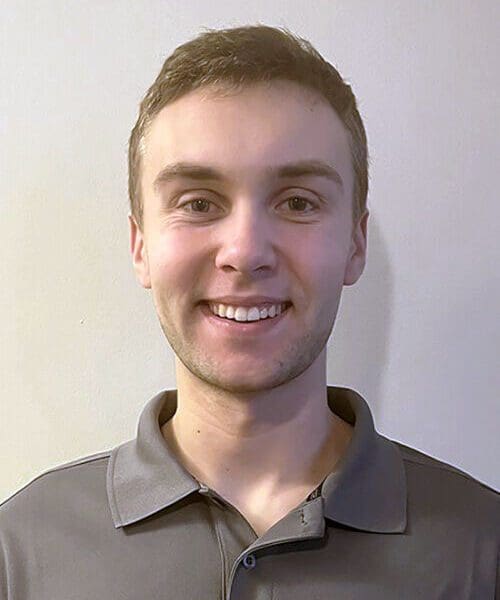 The School of Engineering is #PNWEngineeringProud of Thomas Stobbe. He will graduate in December 2023 with his bachelor's in mechanical engineering.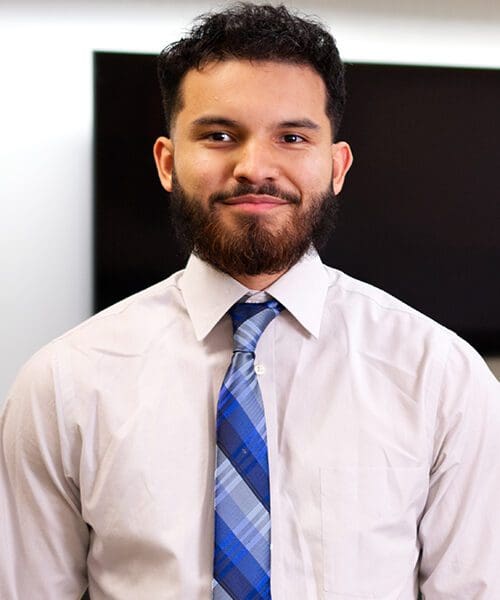 The School of Engineering is #PNWEngineeringProud of Mateo Garcia. He received his BSCmpE in May 2022 and will graduate in December 2023 with his master's in electrical and computer engineering.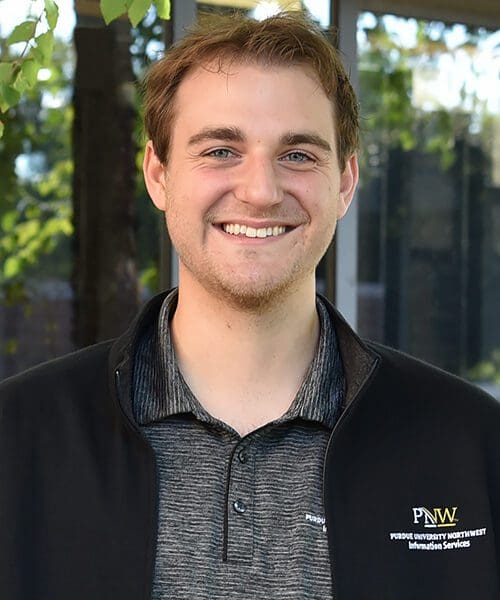 The School of Engineering is #PNWEngineeringProud of Chad Jamrock. He is a Computer Science student who will graduate in May 2023 with his bachelor's degree.