Supplemental Instruction
Our Supplemental Instruction offers free study sessions led by students with proven success in your courses! Supplemental Instruction leaders are attending key courses and ready to assist you with scheduled sessions.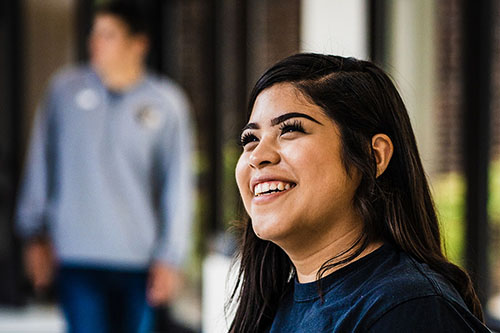 Remote Supplemental Instruction
Ask questions, practice solving problems and review theory for a specific course through Google Meet study sessions facilitated by an SI Leader. All sections welcome.
Supplemental Instruction will resume for the fall 2020 semester.  Please visit our summer Group and By-Appointment Tutoring schedules.
Supplemental Instruction Overview
The Supplemental Instruction leader is attending class with you and is there to assist you. Feel free to ask them questions before or after class.
Leaders attending lectures will post the supplemental instruction session days, times, and locations on the whiteboard/chalkboard and on the course's Blackboard page.
While leaders will only attend the lectures and/or labs for the specific course numbers listed below, students enrolled in any section of a course are welcome to attend the sessions.
Although courses cover the same material, individual professors may teach at different rates, cover topics in a different order, and/or put different levels of emphasis/importance on material. You should always adhere to your specific professor's instructions, preferences, or methods.