Two Purdue Northwest CMEC-affiliated startups earn regional pitch competition investments
July 7, 2022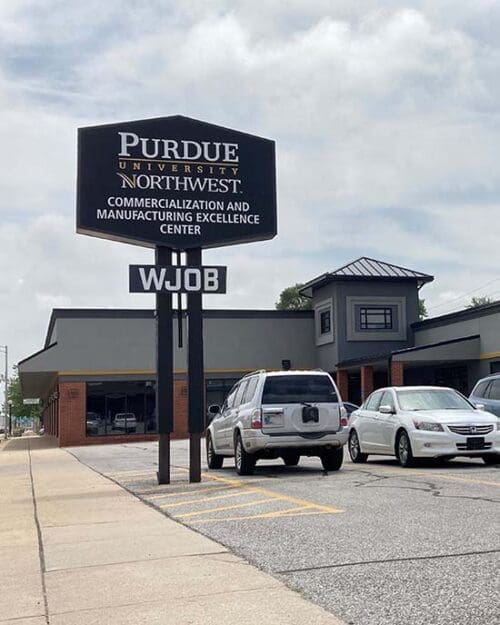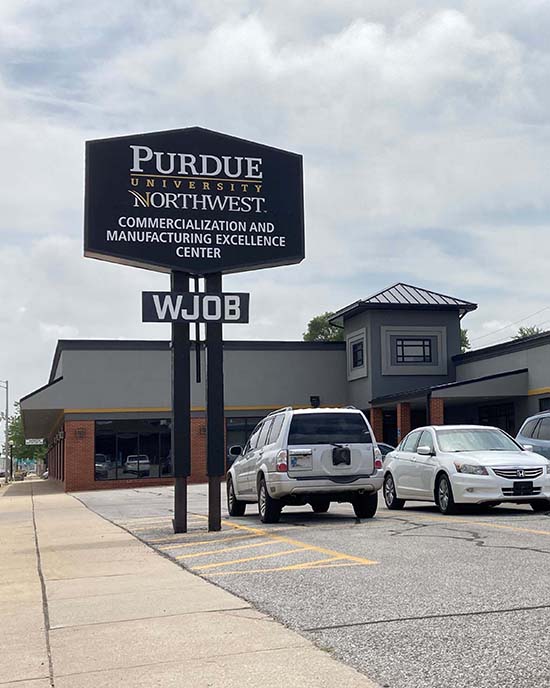 Two startups affiliated with Purdue University Northwest's (PNW) Commercialization and Manufacturing Excellence Center (CMEC), including one spearheaded by two PNW staff members, recently received investment agreements from Elevate Ventures' Elevate Nexus regional pitch competitions to help grow and scale their respective entrepreneurial pursuits.
Startups Plantennas and Paradise Spreads collectively earned $100,000 in the Elevate Nexus Northern Indiana regional competition. Following their applications and business presentations, Plantennas received $80,000 in seed funding and Paradise Spreads received $20,000 in pre-seed funding.
The Elevate Nexus regional pitch competitions are tailored to university and community-based entrepreneurship and innovation centers and partners. Accepted applicants for annual regional pitch competitions compete in geographic tiers in Indiana: northern, central and southern. Based on the stage of their startups' development, entrepreneurs can compete in either the pre-seed or seed categories to demonstrate their products' viability and market outlook.
Elevate Ventures' Elevate Nexus pitch competitions are made possible by funding from the Economic Development Administration and the Indiana Economic Development Corporation.
Plantennas is a Chesterton-based startup under the purview of PNW staff members Alexandra Moran, clinical instructor of Entrepreneurship, and Mont Handley, Entrepreneur in Residence and associate director of CMEC. The concept involves placing sensors in biodegradable pots that give plants unique IDs, documented as a radio-frequency identification (RFID). The startup advertises these sensor-equipped plants, whether grown domestically or shipped to other locations, have far-reaching implications of protecting against plant patent infringement, controlling inventory and monitoring plant health. The startup uses technology and robotics with genome phenotyping to reimagine horticulture and propagation efficiency.
Paradise Spreads is a product under Schererville-based startup Emily's Foods, LLC, led by Emily Edwards. Paradise Spreads is a collection of organic, gluten-free, plant-based spreads and snacks. Edwards also previously earned second place in the 2021 PNW Big Sell competition.
CMEC actively helps boost clients' potential by augmenting their entrepreneurial qualification and concept viability.




CMEC is a community-facing resource at PNW, under the auspices of PNW's College of Technology, that serves as a catalyst for economic development and technological transfer in Northwest Indiana. Through consulting, business planning, prototype development and more, CMEC helps local entrepreneurs take their innovations from concept to commercialization. CMEC has helped generate more than 40 patent applications and more than 20 Simple Agreement for Future Equity (SAFE) agreements with commercial ventures in the last three years.
"CMEC actively helps boost clients' potential by augmenting their entrepreneurial qualification and concept viability," said Handley. "The CMEC-affiliated entrepreneurs who pitched in this latest Elevate Nexus northern regional competition are going up against other very qualified, prepared entrepreneurs affiliated with other proven large economic incubators in northern Indiana, so we're punching above our weight."
Plantennas and Paradise Spreads can also apply for the Elevate Nexus statewide pitch competition, which takes place in August.
For more information about CMEC, visit pnw.edu/cmec.