With Appreciation for Dean Hopp and Interim Dean Rempfer
April 19, 2023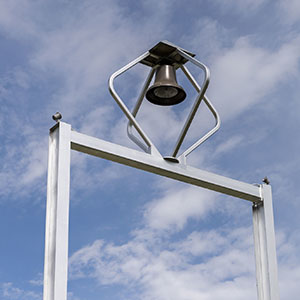 Dear Colleagues,
I write to share my deep appreciation for two of our longtime academic leaders as they have recently announced they are moving on to new opportunities.
Lisa Hopp, dean of the PNW College of Nursing and director of the Indiana Center for Evidence Based Nursing Practice, has been named the vice dean of the College of Nursing at Rosalind Franklin University of Medicine and Science in North Chicago, Illinois. In this role serving nursing graduate students, Lisa's will work with the program directors on accreditation, building student and faculty policies, faculty development, recruiting faculty and students, identifying new program opportunities, and supporting scholarly endeavors including the college's evidence based practice center.
Lisa has had a significant impact on the growth of PNW's Nursing programs in her 30+ years with the university. Among her many accomplishments, she founded the Indiana Center for Evidence Based Nursing in 2005 and has continued to direct this global collaborating center. Under her leadership, the College of Nursing has gained continuing recognition as a National League for Nursing Center of Excellence in Nursing Education. She also played a key role in engaging faculty in the design of the Nils K. Nelson Bioscience Innovation Building, maximizing student space and gaining important donor support.
Dietmar Rempfer, the founding director of our PNW School of Engineering and the interim dean of the College of Engineering and Sciences, has been named dean of the College of Engineering at Embry-Riddle Aeronautical University's Prescott, Arizona, campus. In his new role, Dietmar will work with Embry-Riddle's faculty and staff to advance innovative and impactful engineering programs.
Since joining PNW in 2017, Dietmar has overseen successful renewal of accreditations for all our engineering programs, the creation of the department of Computer Science, and establishment of an external advisory board for the School of Engineering. He also developed a faculty-led peer mentoring system to support continuous innovation in teaching and established the donor-sponsored PNW Design Studio, providing 8,000 square feet of innovation and maker spaces for students.
Lisa will be leaving PNW effective June 30 and Dietmar will be leaving PNW by the end of the summer. Please join me in thanking them for their service and contributions to our PNW community, and wishing them well in their future pursuits.
The results of the open dean searches will be announced soon.
Sincerely,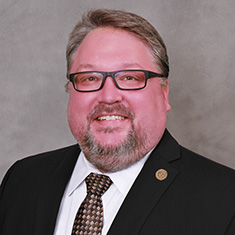 Kenneth C. Holford
Provost and Vice Chancellor for Academic Affairs