A future in evolution: Meet 2023 PNW graduate Theodore Mantis
May 22, 2023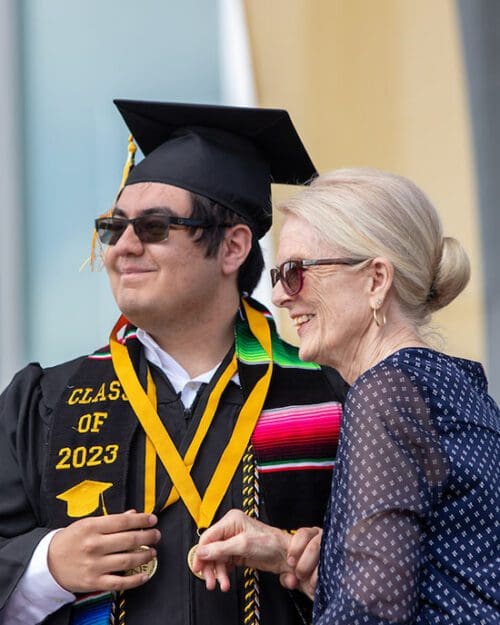 A small section on evolution in a high school AP biology class led Theodore Mantis to believe this important topic deserved more in-depth study. This led him to pursue a bachelor of science degree in Biological Sciences with a concentration in Evolutionary Biology and a minor in Chemistry at Purdue University Northwest (PNW).
As a member of the Honors College, Mantis served as vice president, peer mentor coordinator and chair of the Ambassador Corps. He volunteered and participated in many of the events sponsored by the Honors College, including the PNW 5K Community Walks. "Being part of the Honors College showed me how dedicated people are," said Mantis. "Seeing the community come together, helping each other out and working for a cause made me realize that we're more than a college – we're a family." Mantis was also a member of the History Club during his first year at PNW.
The Schererville native has been named a Chancellor Medallion recipient, an honor presented to baccalaureate candidates who receive the highest grade point average in each academic college.
Mantis is part of the 4+1 dual degree program which allows qualified students to earn both a bachelor's and master's degree in a five-year time period. He will spend the next year earning his master's degree and studying under J. Curtis Creighton, professor of Biological Sciences, and Scott T. Bates, Nils K. Nelson associate professor of Biological Sciences. His research and thesis will focus on the changes in the gut microbiota in burying beetles at different temperatures in order to understand how they'll survive and reproduce at those temperatures. His future plans include pursuing a doctorate and remaining in academia in a research capacity.
What did you like most about PNW?
"School wasn't easy for me but I had this wonderful third grade teacher who inspired my love for learning, teaching and reading. She helped motivate me and helped me connect concepts with lessons. By the end of my third grade year, she had me helping other students who were struggling and I loved it. Teaching other students and helping them understand different lessons was something I wanted to continue doing."
What did you like most about your program in biological sciences?
"What I liked best about the biological sciences program was that there were classes available in so many topics. I was able to choose topics I had an interest in and really go in-depth with them. The professors have a passion to want to teach, they want you to succeed and they would take the time to help you understand concepts and connections. Also, many of the students I met in the program were very inspirational, they taught me that even when things seem impossible to keep pushing myself forward."
What does being named a Chancellor Medallion recipient meant to you?
"My hard work and dedication may have gotten me this achievement but what matters most to me comes from every single person that has helped me – from the staff in the Honors College, to the professors I have had the pleasure to work with, to my friends and colleagues, and especially my family. Being awarded a Chancellor Medallion shows that I have been able to rise up from my struggles and achieve higher than many people thought I could. No matter what, this will be a moment to show that anything is possible and through grit and dedication, anyone can achieve their dreams."
What words of advice would you share with prospective students?
"The impossible can be possible if you dedicate yourself and keep pushing forward. Embrace these four years. Meet as many people as you can. Dedicate yourself but don't forget to have fun."
Was there anyone at PNW who inspired or encouraged you along the way?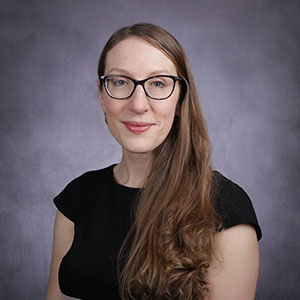 Steffanie Triller Fry
Director of the PNW Writing Center
"She encouraged me to keep writing, keep putting down my thoughts and keep pushing forward even when things in biology seemed tough. She encouraged me to not hold myself back, to set my own standards and to always keep learning and reading."
---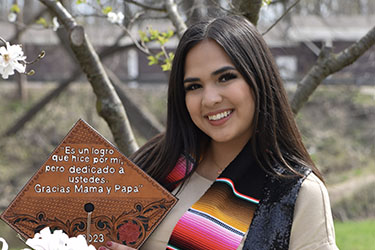 Meet the Spring 2023 Graduates
Discover what inspires our remarkable Spring 2023 graduates—and how they are Powering Onward to their futures.