Chancellor Medallion Recipient: Meet 2022 PNW graduate Travis McKinney
May 26, 2022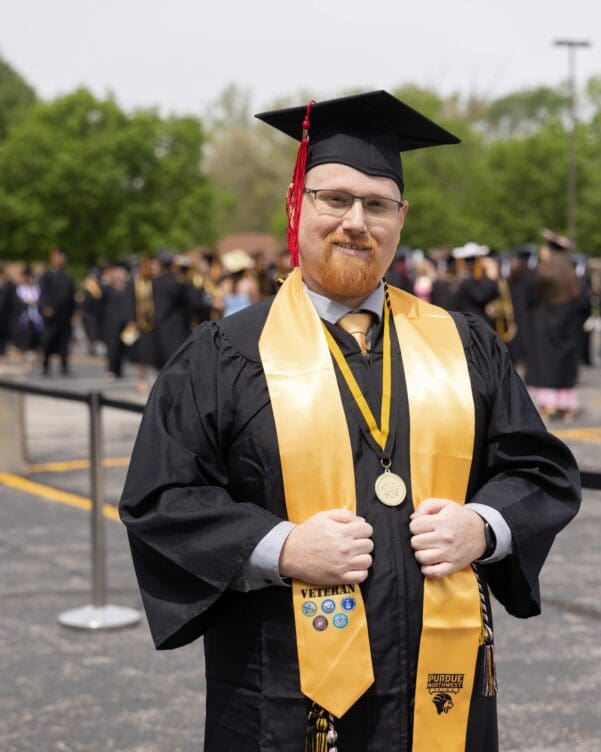 Military veteran, former county sheriff's deputy, father and now college graduate. Travis McKinney, '22, graduated with a bachelor's degree in Computer Information Technology with a concentration in Cybersecurity from the College of Technology at Purdue University Northwest (PNW).
The La Porte native first began his college career at PNW in 2008. McKinney admits he wasn't the best student in high school or even that first, and only, semester in college. He left PNW and over the years served in the U.S. Marine Corps, became a La Porte County Sheriff's deputy and a father.
Ten years after leaving PNW, McKinney returned determined to work hard and earn a degree. He was a member of the Honors College where he served as an ambassador and a student worker in the College of Technology. McKinney would also speak to middle school and high school students who were interested in computer information technology and PNW. His hard work and commitment paid off as he was the recipient of the Chancellor's Medallion, an honor awarded to students with the highest grade point average in each of the academic colleges.
McKinney was also a recipient of a scholarship through the U. S. Department of Defense, which requires him to work for the government for a period of time after graduation. At the tail end of his career, he plans to give back by becoming a professor and educating the next generation of computer information technology students.
What did you like most about PNW?
"The Westville campus was really personable. I was able to get to know my professors and they got to know me.
It's crazy how many doors PNW opened. I received a lot of opportunities through my professors, like the Department of Defense scholarship.  As a student worker for Donna Alt in the College of Technology, I was able to gain experience in the field of network administration.
I really liked that the computer information technology degree didn't just focus on one thing. I was able to learn a little bit about everything – networking, programming, databases, security. It provided me a better understanding of how everything works together. It also gave me a wide variety of skills, not just for cybersecurity, that I can take with me into my career."
How did you come to choose computer information technology with a concentration in cybersecurity?
"I would see people with laptops and computers and was fascinated by how they worked.
The aspect of how to keep everything secure when somebody's always trying to get at it was really interesting to me. I'm a huge strategy person and cybersecurity is a lot like chess. You have to guess the person's next move while you're making your move."
What did it mean to be named a Chancellor's Medallion recipient?
"I was honored. It was something I worked very hard to achieve. It was really something to hear my named called as a medallion recipient. I had my son put the medallion around my neck because I wanted to give him something to look up to. I want to be the role model he deserves."
What words of advice would you share with prospective students looking to attend PNW?
"Always look for knowledge and to better yourself. Keep moving forward, if you feel yourself stopping, just take another step forward. There will be difficult moments but once you move past them it will feel great. Say 'yes' to opportunities and make each one work for you."
Was there anyone at PNW who inspired or encouraged you along the way?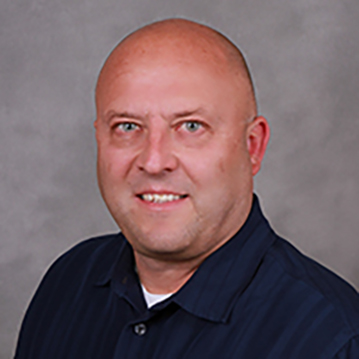 Chuck DeCastro, Lecturer, Computer Information Technology
"Chuck DeCastro was one of my mentors. He was always there for me. If I needed anything he was always available with a helping hand."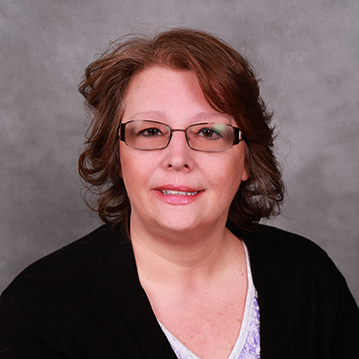 Donna Alt, Computer Technology Specialist
"Donna Alt was another mentor. She was also always there for me. I learned so much more by working for her."