NLMK USA Board Members Visit CIVS
September 27, 2021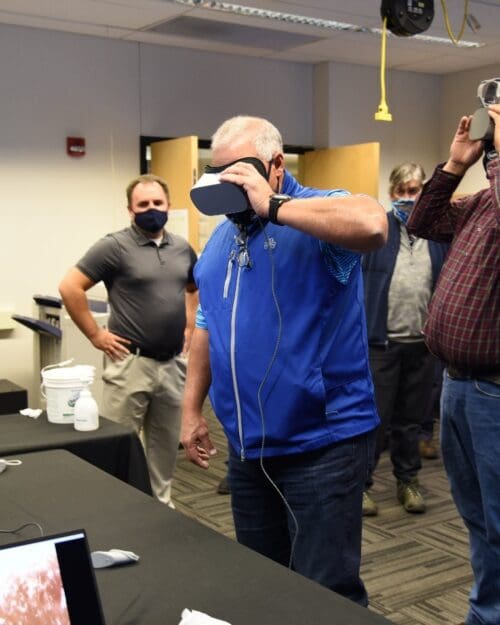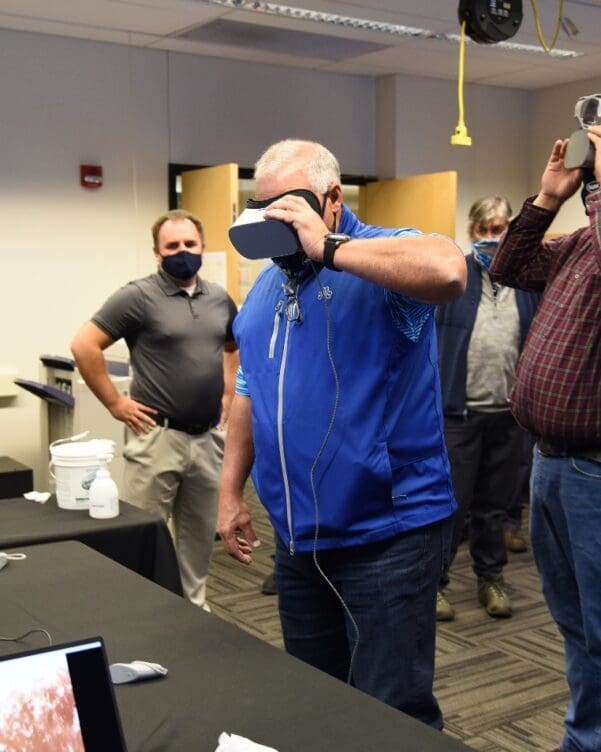 NLMK had its board meeting at CIVS on September 23, 2021. Before their official meeting, nine board members spent two hours visiting CIVS labs. Dr. Chenn Zhou, CIVS Director warmly welcomed them and gave an overview of CIVS and SMSVC.  CIVS simulation and visualization technologies as well as various project examples were showcased by Research Associate Professors Tyamo Okosun and Armin Silaen, Senior Research Scientist Jack Moreland, and Research Engineer Kyle Toth.  The specific topics of their interest include Safety, Blast Furnaces, Smart Ladle, Electric Arc Furnace, and Casting Digital Twins. The board member highly appraised CIVS projects and the partnership between NLMK and CIVS.
The NLMK USA is NLMK Group is a leading international manufacturer of high-quality steel products with a vertically integrated business model. Mining and steelmaking are concentrated in cost-efficient regions; finished products are manufactured close to our main customers in Russia, North America, and the EU.
The nine board members include NLMK USA President and CEO, Bob Miller; Executive Vice President, Jim Banker; Vice President of Operations of NLMK Pennsylvania, Bill Benson; Vice President of Operations of NLMK Indiana, Harold B. Kincaid; Vice President Human Resources and Labor Relations, Tom Taborek; Vice President of Products and Supply Chain, Ron Beck; Director of Information Technology, Jim Rowe; Director of Health, Safety, and Environmental, Bob Browne; Chief Financial Officer, Mark Smirniw.