CIVS Researchers Visit NLMK Indiana for Burner Melting Trial
December 10, 2021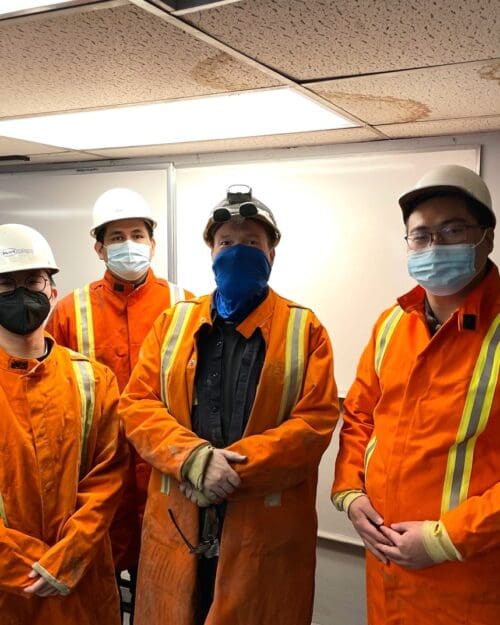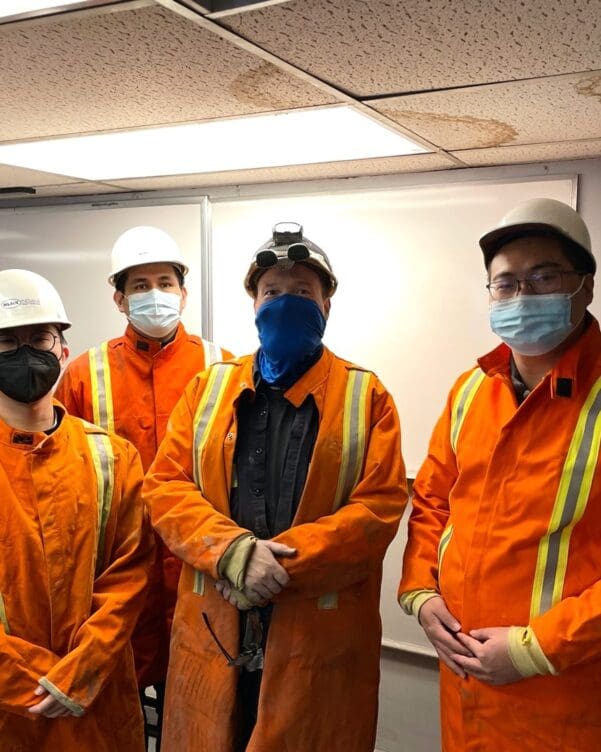 SMSVC member company NLMK Indiana hosted CIVS Researchers in their facility in Portage, IN on Wednesday, December 8th, 2021. CIVS researchers working on the consortium's Electric Arc Furnace project had the chance to tour the NMLK plant and observe an EAF burner melting trial.
Research on the Electric Arc Furnace is ongoing at CIVS, funded by Steel Manufacturing Simulation and Visualization Consortium (SMSVC) members with the aim of providing detailed fundamental understanding and investigation of arc melting using numerical models. The results of these research studies will contribute materially to the field of electric arc furnace (EAF) steelmaking.
The visiting group from CIVS, consisting of CIVS Postdoctoral Researcher Orlando Ugarte, Ph.D. Student Yuchao Chen, and Master's Student Qingxuan Luo, were welcomed by NLMK Manager of Process Technology, Steve Ryan. Together they conducted the EAF burner melting trial to validate CFD data developed by CIVS. The experiment was followed by a meeting during which they discussed the acquired experimental data and outcomes. Both sides expressed great satisfaction with the visit and are looking forward to further collaboration and future experiments.