"Smart Ladle" Won AIST Hunt-Kelly Outstanding Paper Award
March 17, 2022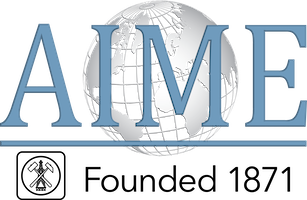 AIST Board of Directors awarded CIVS Staff and Students 2022 Hunt-Kelly Outstanding Paper Award – third place (AIME) for the paper entitled "Smart Ladle: Al-Based Tool for Optimizing Casting Temperature."  The authors of the paper are Nicholas Walla (CIVS Senior Research Engineer), Zhankun Luo (CIVS Research Assistant), Dr. Bin Chen (Associate Professor at Purdue Fort Wayne), Dr. Yury Krotov (General manager at Steel Dynamics Inc), and Dr. Chenn Zhou (CIVS Director).
This award-winning paper presents the development and implementation of an AI tool using machine learning for ladle operation to accurately correlate casting temperature with known input variable conditions and to improve operational responses for casting temperature control.  Maintaining constant desired casting temperature is crucial for achieving consistent casting quality and maximizing productivity.  Deviations from the optimum steel casting temperature can require adjustment to casting speed, which impacts productivity and can also harm product quality.
The AIST Hunt-Kelly Outstanding Paper Award was established in 2004 by combining the ISS Robert W. Hunt Award (1920) and the AISE John F. Kelly Award (1943). A technical paper of the year is selected each year from the author or authors, not necessarily members of the association, of the best-published paper of the previous year. The papers are judged for excellence, originality, relevance to the technology (applied or fundamental) of the iron and steel industry, and for the advancement of engineering and operating practice in the steel industry.
The Association of Iron and Steel Technology (AIST) Awards and Recognition Program is an important aspect of the Association and its commitment to the iron and steel industry. Its purpose is to recognize, through peer review, the active leadership and significant contributions of individuals or companies to AIST and the global iron and steel industry.