CIVS Hosts NSF RET Teachers for Third Year
June 19, 2023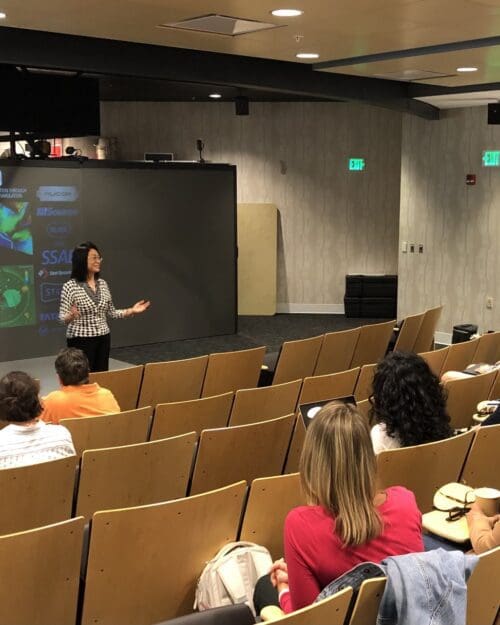 CIVS has kicked off its third year of hosting the NSF-sponsored Research Experiences for Teachers (RET) program on Monday, June 12. The program is hosting STEM teachers from around the region and the country for six weeks as they learn to carry out research using advanced simulation and visualization tools to work on real world problems from industry. This years' cohort includes 18 teachers who will each be conducting research related to one of the following projects:
Investigating the impact of using hydrogen instead of natural gas in power plants.
Decarbonizing flue gas in steel mill reheating furnaces by replacing natural gas with hydrogen.
Studying the effects of thermal stress in steel products.
Assessing the use of interactive virtual training software for improving safety and hygiene in the steel industry.
The opening day activities included a welcome by campus leaders and department heads, introducing teachers to their research projects and mentors, tour and demonstrations of related research, and hearing from previous year RET teachers about their research experiences. The 6-week summer program will run from June 12 – July 21. In addition to carrying out their research, teachers will also be developing lesson plans to use with their students during the school year that tie their research experiences to academic standards and introduce their students to potential careers in research and industry. At the end of the summer program, teachers will present their research methodology, results, analysis, lesson plans, and discuss follow-up plans for the academic school year.
The RET program is sponsored by the National Science Foundation with the aim of supporting authentic summer research experiences for K-14 educators to foster long-term collaborations between universities, community colleges, school districts, and industry partners. The program seeks to enhance teacher scientific disciplinary knowledge and translate their research experiences into classroom activities and curricula to broaden their students' awareness of and participation in computing and engineering pathways.