About Us
Supported by a gift from Purdue Northwest alumnus and Carlisle Companies Inc. Chairman, President and CEO Dave Roberts, the Commercialization and Manufacturing Excellence Center serves as a catalyst for economic development and technological transfer throughout Northwest Indiana and provides advanced manufacturing opportunities and related training for manufacturing companies of all sizes.
Where Are We?
The 18,000 square foot facility is located at 7150 Indianapolis Blvd., just a few blocks west of the Purdue University Northwest Hammond campus. Project/training facilities occupy the majority of the space within the center.
Project facilities enable faculty, students and community clients to design, develop and test prototypes. Training facilities enable workforce development in advanced manufacturing and provide technology solutions to the manufacturing industry.
In partnership with our campus, radio station WJOB's broadcast operations and streaming media center are located at the Center.
Contact Us
Niaz Latif – Associate Vice Chancellor for Commercialization and Research & Executive Director, Commercialization and Manufacturing Excellence Center
Mont Handley – Entrepreneur in Residence & Associate Director, Commercialization and Manufacturing Excellence Center
Commercialization and Manufacturing Excellence Center
7150 Indianapolis BLVD.
Hammond, IN 46324
Phone 
219-989-2603
Email
cmec@pnw.edu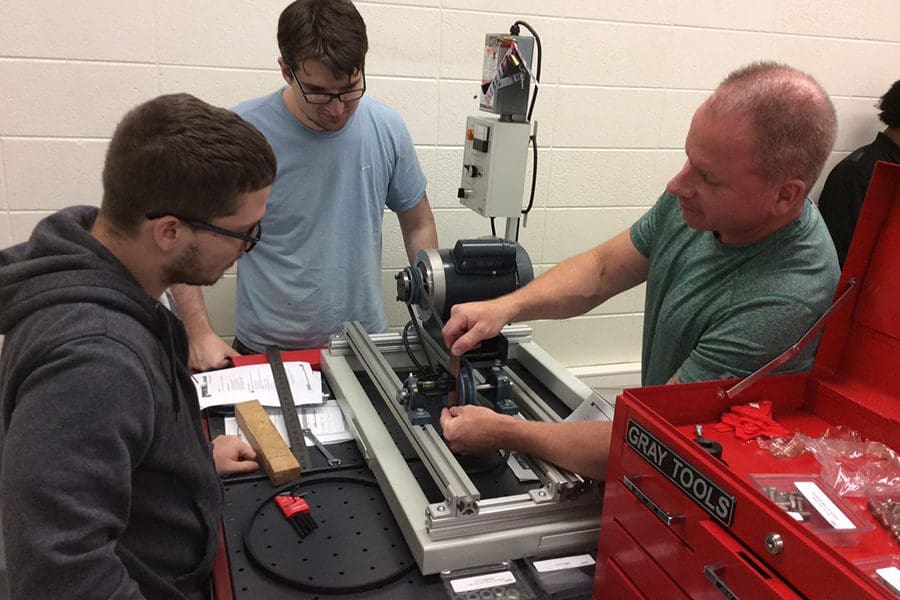 Experiential Learning
Purdue University Northwest is a recognized leader in experiential education. Experiential learning gives students the opportunity to get out of the classroom and apply what they are learning in a real-world setting.
The Center's activities will benefit students and community members who need assistance commercializing their ideas, as well as industry seeking technology solutions through sponsored projects.
An Initiative of PNW's Strategic Plan
Innovatively, the commercialization component will provide a path to economic development by leveraging the applied research aspects of our university with our region's industrial base.
As a university, we must not only address the existing needs of our communities, but also provide leadership in developing industries of tomorrow—industries that will employ our graduates and enhance the economic development of northwest Indiana.