Dining
Purdue University Northwest has great places to eat and fantastic food! Whether you want a hot meal, a quick snack or a spread for a meeting, a reception or a party, you'll find plenty of choices!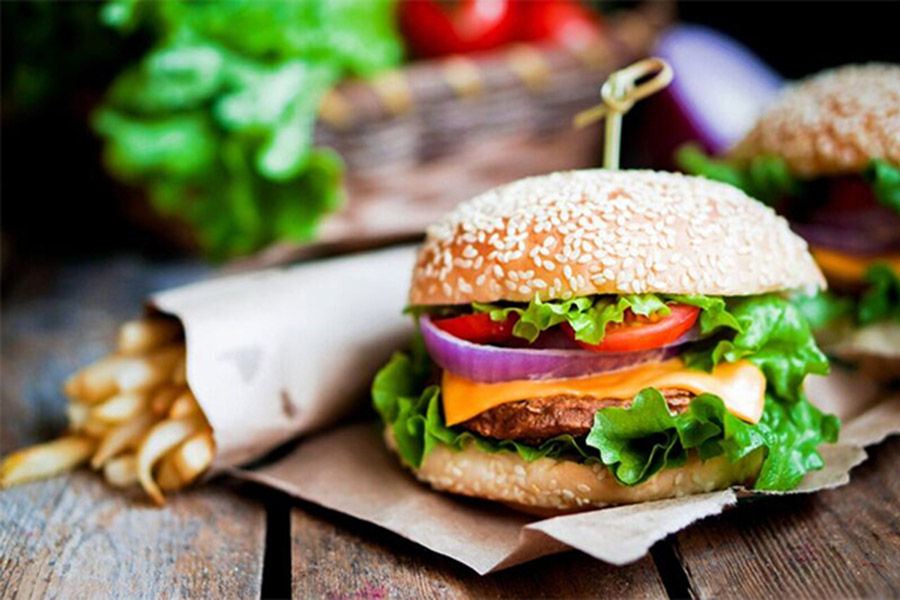 Oaken Arbor Café (SUL)
Monday – Thursday, 8 a.m. to 4 p.m
Friday, 9 a.m. to 1 p.m.
Featuring
2.mato Pizza
Growler's Grill
Variety of Salads and Sandwiches
Au Bon Pain soups
---
Menu and Specials
au bon pain café bakery
cup $3.49; bowl $3.99
Monday: Chicken Dumpling
Tuesday: Lemon Orzo
Wednesday: Broccoli Cheddar

Thursday: Soup of the Day
---
create chop'd & wrap'd
Monday – Thursday, 8 a.m. to 4 p.m.
Friday, 9 a.m. to 1 p.m.
Sub or wrap, chips & 20 oz Bottled Pepsi : $ 7.99
---
Growler's Grill
Monday to Thursday, 10:30 a.m. to 1:30 p.m.

Featuring Chicken Tenders, Fried Chicken Sandwiches, Pizza Puffs and a variety of French Fries, Fried Mozzarella Cheese and Onion Rings
---
Bowl Life
Build your own Taco Bowl – Grilled chicken, refried beans, Spanish rice, tomatoes, salsa, lettuce, sour cream, and cheddar cheese
---

2.mato Pizza
Monday – Thursday, 8 a.m. to 4 p.m.
Friday, 9 a.m. to 1 p.m.
Stop by 2.mato for a new pizza special daily. We appreciate your feedback for your favorites and we welcome any pizza suggestions!
---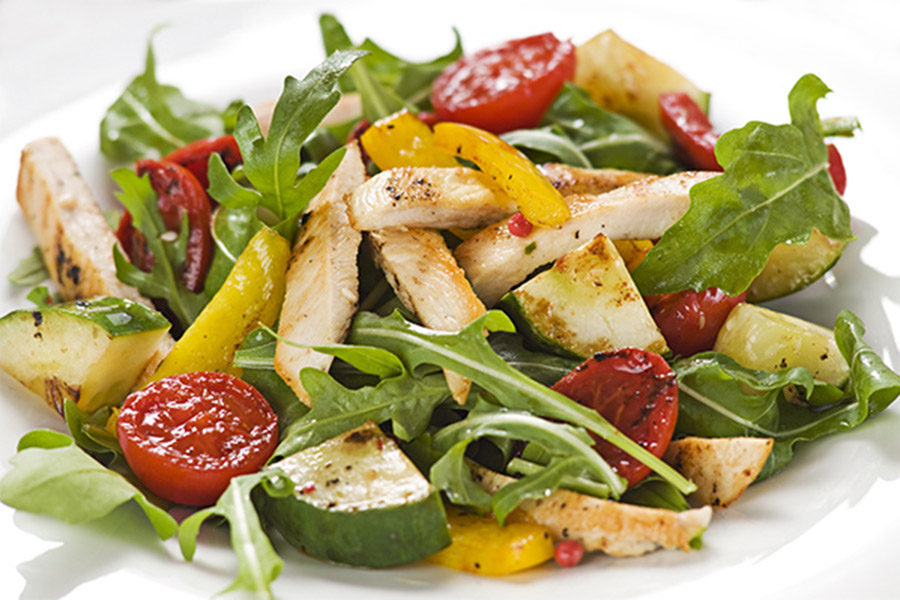 Market @ CLO
Monday -Thursday, 8 a.m. to 4 p.m
Featuring:
Starbucks fresh brewed coffee & specialty drinks
Au Bon Pain soups
Jack & Olive salads & sandwiches
Almira's Bakery

HTM Gallery Cafe
Managed by PNW's White Lodging School of Hospitality and Tourism Management
Summer Hours
Monday to Thursday, 9 a.m. to 1 p.m.
Highlights
À La Carte Breakfast
Select your favorite breakfast items from the given a la carte options.
All-Around
Select from special breakfast items such as PNW Fruit Garden, The Farmer's Classic, PNW Classic, biscuits and gravy with fruit, PNW Omelet and more!
Soup and Salad
Come for daily soup and salad. Options include chili, chicken noodle soup, vegetable soup, daily soup special, PNW Classic Veggie Salad, grilled chicken salad, chicken bacon salad.
Main Choice
Served with choice of fries/side dish
Featuring BBQ brisket sandwich, fried chicken sandwich, fish and chips, grilled chicken sandwich, turkey club sandwich, PNW Special Turkey Melt, chicken fingers, pizza, PNW Burger, cheese burger and veggie burger.
Combos
Served with fries and beverage
Fried Chicken Sandwich Combo
Grilled Chicken Sandwich Combo
Turkey Club Sandwich Combo
PNW Special Turkey Melt Combo
Veggie Burger Combo
Grab 'N Go
Why wait when you can "Grab 'N Go"! Choose from any of HTM's healthy cold food and beverage at an affordable price.
Daily Specials
Watch out for the HTM mesmerizing daily specials! Previous specials include:
Grilled Lamb Chop served with Vegetable Couscous and Sautéed Broccoli.
Grilled Salmon with Dill Butter Sauce served with Roasted Potatoes and sautéed Green Beans.
Chicken with Cilantro Lime Sauce served with Spanish Rice and Mexican Street Corn.
Resources
The best way to dine on campus is with the convenience of a Meal Plan! Flex Dollars can be used at all on-campus dining locations on the Hammond campus.