About Us
Mission
Our mission is to serve our metropolitan region, the nation, and the world by providing high quality electrical and computer engineering education, discovery that advances fundamental knowledge and its applications, and ethical and professional engagement that positively impacts society, economy, and the environment.
Vision
The ECE Department will strive to improve the quality of life, economy, and environment of our metropolitan region and the world by educating a competitive, innovative, and ethical engineering workforce; promoting faculty excellence in teaching and discovery; and seeking feedback from stake holders for continuously improving the degree programs and student experience.
Faculty and Staff
Faculty
Staff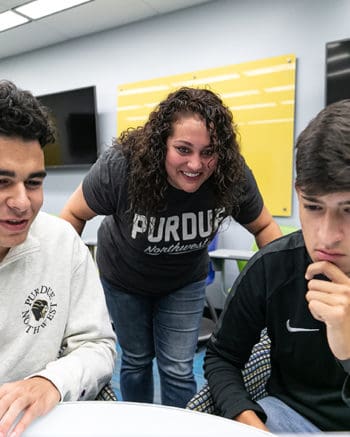 Research Ready
Our expert faculty receive a number of prestigious grant awards and collaborate with students on research projects.
---
Explore Our Research