About Us
We are committed to providing a broad-based, quality education, focused on finding solutions to design problems and the implementation, operation and testing of engineering and manufacturing systems.
Our integrated approach to teaching emphasizes theory and practice, providing a strong background in technical subjects and extensive hands-on laboratory training. Our expert faculty are passionate about helping students realize what they're capable of–and helping them achieve it.
Discipline Specific Skill Acquisition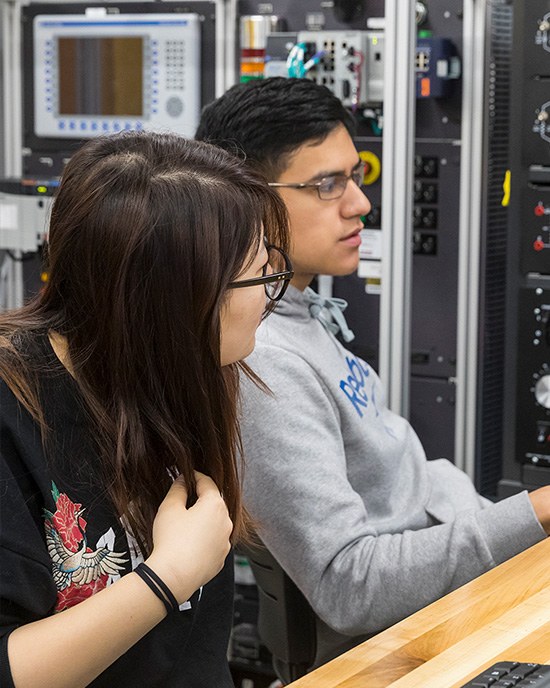 The fourth Industrial Revolution, or Industry 4.0, is underway, and new interdisciplinary skills will be needed to grow with new technologies and be employed in this new era.
By mastering fundamental skills related to electrical, mechanical and mechatronics disciplines, and the emerging technology of electronics, Internet of Things (IoT), and cloud services, beginners will be able to provide solutions to industrial problems.
PNW is offering a ground-breaking apprenticeship-like program called Discipline Specific Skill Acquisition. Offered to freshmen students in mechanical, electrical, and mechatronics engineering technology programs, it allows participants to spend 20 hours per week on hands-on learning. The program spans two full semesters of mastering skills and one summer month of applying those skills completing a group project.